Budget Information
Message from Budget Committee Chair: Supervisor Malia Cohen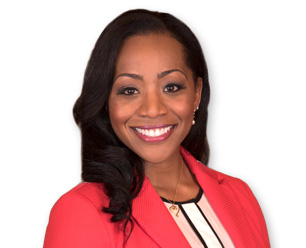 I am pleased to be serving as the Chair of the Budget and Finance Committee. This year I am joined by Supervisor Norman Yee serving as Vice-Chair and Supervisor Katy Tang. Supervisors Jane Kim and Jeff Sheehy have joined as temporary members of the committee, as it begins its hearings on the City's budget this month.
 
Chairing the Budget and Finance Committee is no small feat and a role that comes with great responsibility which I don't take lightly. This role is even more important under the new federal administration, which has threatened so many of our City's progressive values like providing affordable healthcare, access to homeless services and serving as a sanctuary city for our diverse immigrant population.
 
As we have heard, this President is prioritizing expanded military spending over other key issues including environmental protection and affordable housing. Additionally, this Federal administration has stated they want to punish sanctuary cities financially as well as repeal the Affordable Care Act, both of which will negatively impact our residents and our budget.
 
Under my leadership, the Budget Committee will work hard to protect these values. Specifically, the Budget Select Committee will investigate potential federal funding and policy changes and, working with City departments and other leaders, help plan San Francisco's defense of our values, diverse communities, and funding priorities.
 
As it stands today, we are facing a $350 million deficit for the coming two-year budget.
 
We have a Charter-mandated responsibility to balance the budget, and between the projected deficit, and great uncertainty about impending Federal cuts, we must proceed judiciously.
 
Please look forward for a calendar outlining our upcoming budget process, which will conclude by no later than June 22, 2017.  I look forward to working with my colleagues this spring to ensure a robust, fair and equitable budget process and a budget that we can all be proud of.
 
Sincerely,
 
Malia Cohen
Budget and Finance Committee Chair
Board of Supervisors