Newsletter
April/May 2016 Newsletter
Office Phone: 415-554-6968
Email: scott.wiener@sfgov.org
Office Hours
Thursday, June 2nd
11:00am-1:00pm
San Francisco City Hall, Room 274
NOTE: Occasionally, we need to reschedule office hours.  To ensure that you learn of any changes before making the effort to attend, please check with the office a day or two before or call the office to put your name on the office hours list so that we can notify you if any changes occur
March With Scott at Pride
I've been marching in the San Francisco Pride Parade for 20 years, and each year our community moves one step closer towards full equality. This year is no exception. While the LGBTQ community has advanced tremendously on issues like marriage equality, healthcare access, and parental rights, we are now confronted by a reactionary backlash from those who would seek to undo that for which we have fought so hard. States like North Carolina and Mississippi are mounting vigorous, last-ditch campaigns to allow LGBTQ discrimination to run rampant under the guise of religious freedom. We cannot afford to let our guard down now.
Let's make this year's pride the biggest yet, and send a clear message to those who want to roll back the tide of progress that there is no stopping equality from advancing. And while we have much work left to be done before we can declare "mission accomplished," let's take a moment to celebrate what we have achieved together. On June 26, I ask that you join one of the largest pride parades in the world and march in my contingent once again. If you are interested, please RSVP here and email Jason Galisatus with any questions you may have. As a special thank-you, everyone will receive a free "Scott Wiener" shirt to show off to all your friends!
Thank you for your continued support.
 
New Addition to the Office
Andres Power, one of my long-time aides, has gone on parental leave to take care of his newborn daughter. We are all very excited for him to brave the trials and tribulations of caring for a newborn. Replacing him while he's on leave is Annie Fryman, who studied architecture and urban studies at Stanford. Annie has recently worked as a designer at a small firm in Noe Valley and is active in housing advocacy. You can contact her at ann.fryman@sfgov.org.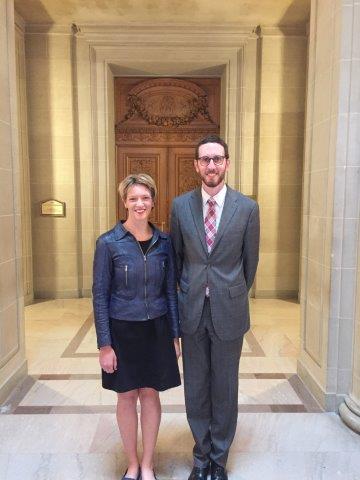 Scott and Annie in the City Hall Rotunda.
POLICY WORK
Paid Parental Leave: Guaranteeing Fully Paid Leave for New Parents
In April, Mayor Lee signed my legislation making San Francisco the first place in the United States to guarantee fully paid parental leave to new parents. Our country's parental leave policies are woefully behind the rest of the world. We shouldn't be forcing new mothers and fathers to choose between spending
precious bonding time with their children and putting food on the table
. Under current California law, employees taking parental leave receive 55% of their wages for six weeks through state disability. My legislation, which
the Board of Supervisors unanimously passed
, requires that employers pay their employees the remaining balance of their income, so that for up to six weeks of leave the employee will receive his or her full wages. The legislation applies to both parents and to both births and adoptions.  I'm proud San Francisco is once again taking the lead in putting our workers and our families first, and
I hope the state and country follow
and provide more comprehensive parental leave programs. I want to
thank my aide, Andres Power
, who was instrumental in crafting this legislation, and is now out for his own parental leave.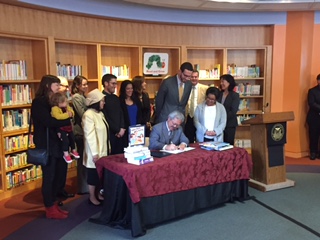 Mayor Lee signing Scott's Paid Parental Leave law at the San Francisco Public Library.
Better Roofs Ordinance: Requiring Solar Panels on New Construction
To fight climate change and achieve a clean energy future, we need to take decisive steps to reduce our reliance on fossil fuels. That's why I introduced
legislation to require solar panels
on new residential and commercial buildings constructed in San Francisco, which the Board of Supervisors unanimously passed. The legislation makes San Francisco the first large city in the country to take this important step. Current state law requires that 15% of roof area on new buildings up to ten stories be "solar ready," which means that portion of the roof is unshaded by the proposed building itself, and free of obstructions. My legislation requires this 15% of roof space have solar actually installed, taking the form of either solar photovoltaic or solar water panels, both of which supply 100% renewable energy. In a dense, urban environment we need to be smart about how we maximize the use of our space to
promote the use of renewable energy and improve our environment
.  
New Ballot Measure to Fix Our Broken Street Tree Policy
Trees are critical for our environment, health, and quality of life, yet for nearly 40 years, San Francisco has failed in funding the basic task of maintaining our urban forest. We now have a chance to correct course and create a vibrant and growing tree canopy for all residents. To do this, I introduced a ballot measure that
requires the City to assume responsibility for all street trees
  - including tree maintenance, sidewalk damage, and liability - and provides a long-term dedicated funding source to allow the city to do so.  The funding source is a combination of funding from the current city budget - representing what the city has, on average, spent on street trees over the past decade - and a progressive parcel tax of about $29.50 for condo owners, $35 for owners of most single family homes and small apartment buildings, and more for larger commercial buildings.  Property owners should not have to repair broken sidewalks caused by street trees or be liable for any damage caused by these trees. This policy needs to be fixed in a sustainable way.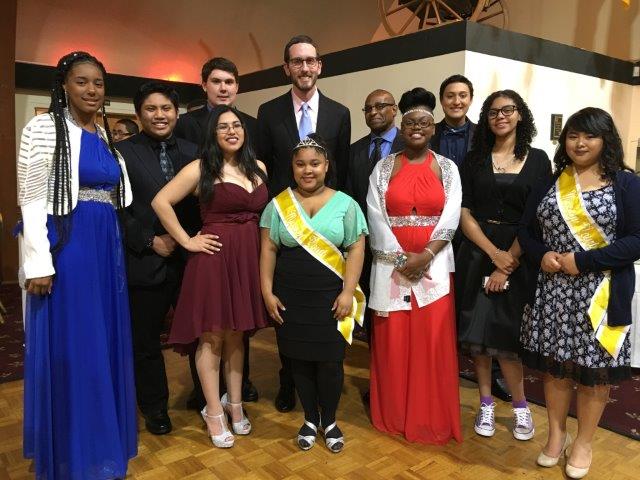 Scott recently joined Mission High Students at the 100th anniversary of San Francisco's JROTC program.
Code Enforcement Reform: Making Buildings Safer
Making our buildings safe and habitable is good for tenants and for our neighborhoods. But
our city's code enforcement process
has lacked coordination across departments and been slow to respond to significant problems with buildings, including dilapidated buildings and buildings with significant life safety problems.  To address this, I authored legislation to reform our code enforcement process, strengthen the City's ability to crack down on serial code violators, and help code violators who want to correct their violations but cannot afford to do so. The
Board unanimously passed this legislation
a few weeks ago. The legislation will improve accountability to the public, who bear the brunt of living in and among our dilapidated buildings.  
Best Value Contracting Reform
I recently introduced legislation to
reform San Francisco's approach to public contract bidding
– legislation to ensure that we receive the best value for our investment. We are making unprecedented infrastructure investments in San Francisco, and taxpayers deserve the best overall value when we spend precious public dollars to pave our streets, renovate our parks, and build our transit systems. Under the current bid award system, only the bid price is considered, with the lowest bidder automatically receiving the contract award. No other factor, including past performance, safety record, or relevant experience is included when awarding bids. This leaves us vulnerable to getting lower quality bids that can result in
problematic projects and ultimately higher costs for the public
.  My legislation will change that process so that City departments, in addition to considering bid price, can also
consider the contractor's past track record
.  
Water Conservation: Requiring Submeters in New Construction
Addressing our structural water shortage requires systemic change in how we think about, use, and conserve water. Currently, individuals who live in multi-unit buildings generally don't have their own water meters. Without this information on a monthly bill, people may not feel the need to reduce water consumption as they do with electricity, which is already submetered. I've introduced legislation to
require that submeters be installed
in newly constructed, multi-unit residential buildings. Water is not an infinitely-available commodity, and we need to do more to practice better conservation measures.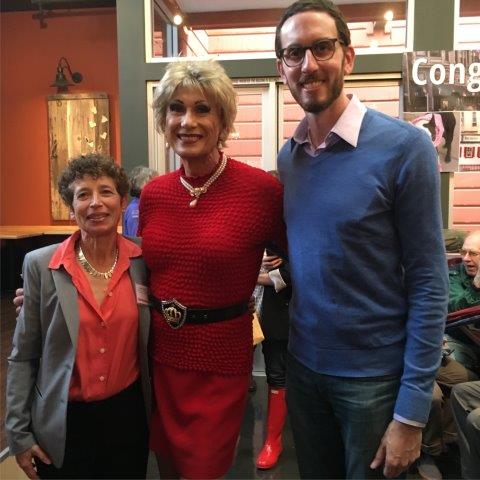 At the Castro Community Benefit District's 10th Anniversary celebration with CBD Executive Director Andrea Aiello and Donna Sachet.
Support for the LGBT Community: Spending Ban and Data Collection
Travel and Spending Ban to States with Anti-LGBT Hate Laws
The first ordinance will ban city-sponsored travel to states with LGBT hate laws, codifying Mayor Lee's executive order, and further make San Francisco the first jurisdiction to ban city-funded contracting with companies that are headquartered in these states and to ban purchase of goods and services produced in these states.
The ban
will apply to recent laws passed in North Carolina and Mississippi.  
Data Collection
The second piece of legislation requires City departments to collect data to help improve services and policies to support the LGBT population in San Francisco. The ordinance requires City departments and contractors providing health care and social services to seek, collect, and analyze data concerning the sexual orientation and gender identity of the clients they serve. Clients have the right to not provide the data.
 
Open Source Voting System
Free and fair elections are one of the bedrock principles of our democracy. We have an opportunity to fund, design, and
implement an open source voting system
that will provide for more a transparent, secure, and publicly viewable elections system. Additionally, a publicly developed system run on commercial off-the shelf hardware can save the city money in the long-term by eliminating the need for expensive, ongoing private vendor contracts. I held a hearing on this issue in March, and am currently working with the Elections Commission and the Department of Elections to secure initial funding in this year's project to get the project underway.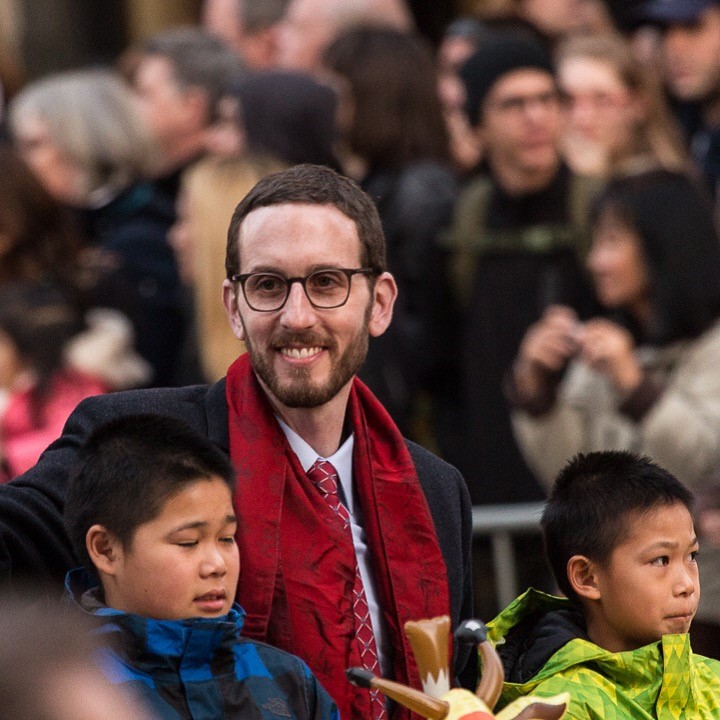 Scott riding in this year's Chinese New Year Parade.
 
COMMUNITY SPOTLIGHT
GoFundMe for Mary Artist & Dean Ayers
 
Dean and Mary Ayers - a Duboce Triangle couple - were brutally assaulted in late February, leaving them both with extensive injuries. Since they are self-employed in recovery coaching, they have no income at this time. They still face mounting medical and basic bills, and they need our help. Contributions to their GoFundMe campaign will help them address their mounting medical bills and allow Dean and Mary to heal, so that they can return to doing the great community work that they do. Click here to read more about their story, and here to contribute to their GoFundMe page.
COMMUNITY UPDATES
LGBT Senior Housing at 55 Laguna – Sign Up for Updates
55 Laguna, San Francisco's first affordable, LGBT-welcoming housing, will open its doors to residents in Fall 2016. Openhouse is partnering with Mercy Housing to create a community at 55 Laguna where the lives, history, and relationships of LGBT residents and all residents are affirmed and celebrated. From our new on-site service center at 55 Laguna, Openhouse will provide support for San Francisco's community of LGBT seniors, and will offer resources, services, and community building activities to help all residents live healthy and independent lives. Please
click here
to complete the form so Openhouse can verify your information and reach out to you with updates on 55 Laguna.
Parcel Tax Exemptions Available for Eligible Homeowners
In June 2008 and June 2010, the voters of San Francisco respectively and overwhelmingly passed the Quality Teacher Education Act of 2008 and the School Facilities Special Tax of 2010. These taxes provide critically needed funds to the San Francisco Unified School District.  To apply for this exemption, please download the form from SFUSD's website here.  SFUSD also encourages you to visit the district's Senior Exemption Office home page to learn more.
School and Afterschool Transportation Survey
Getting young kids to school is often difficult.  Please help the San  Francisco County Transportation Authority and  Mayor's Office find ways to make the school and afterschool commute easier by taking this ten minute survey for parents or caregivers of students in Kindergarten through fifth grade.  Whether the school is public, private, parochial or charter, we want your thoughts about your transportation options. You can take the survey in English, Chinese, or Spanish.
Walter Haas Connector Trail
Construction of the Walter Haas Connector Trail has begun. The project should be complete in early June (weather permitting), until which construction crews will be on site and access to the hillside will be restricted. Click here beacon-hill-trail-commission-approved-concept-plan/ to visit the project page for more information and updates.
Scott at a City Hall Protest against the new dog access restrictions on Ocean Beach, Fort Funston, Crissy Field and other Golden Gate National Recreation Area park lands.
SF State Transit Discount Pass
BART has joined up with San Francisco agencies to provide students at San Francisco State University major transit discounts, ranging from free Muni rides across the City to 25% discounts from Daly City BART station. The Gator Pass, as it's being called, will help students (many of whom can't afford to live in the city) commute the significant distance to school every day. I'm proud to have worked with Congresswoman Jackie Speier, BART Board Director Nick Josefowtiz, the Metropolitan Transportation Commission, the San Francisco Metropolitan Transportation Agency, BART, and, of course, the students in making this affordable transportation option a reality.
Jewish Heritage Month
May is Jewish American Heritage Month, a national month of recognition of the more than 350-year history of Jewish contributions to American culture. JAHM acknowledges the achievements of American Jews in fields ranging from sports and arts and entertainment to medicine, business, science, government, and military service. We will be having a celebration in honor of JAHM at City Hall on Wednesday, May 25th at 6:30pm. 
Parents for Public Schools
Parents for Public Schools of San Francisco is here to help you navigate the 2016-2017 public school enrollment process. They are a call (415-861-7077) or email away, and can support families in Chinese, English, and Spanish. Visit their website here. Click here for more information and to keep your family informed on how to support your student learner. For families currently in our city's public schools, share your thoughts on how state funding should be used in our schools on this survey.
Muni Forward Service Improvements Launch
On April 23rd, Muni Forward rolled out its fourth round of service improvements in just over a year. City-wide, 17 lines will get more frequent service, 10 lines will see expanded service hours, two lines will make new connections to BART, and two new Owl routes are launching. In District 8, residents will directly benefit from a new connection to Glen Park BART on the 35 Eureka! The 35 will also get a boost in frequency, from service every 30 minutes to every 25 minutes in the morning, and every 15 minutes in the evening. All Muni Metro weekend service will also be increased so trains arrive every 10 minutes on Saturday, and every 12 minutes on Sunday, and the 37 Corbett will see more service during the evening commute. In addition, we're planning two brand new Owl routes along portions of the 48 Quintara-24th St and 44 O'Shaughnessy. The new 48 Owl will provide All Nighter service between Noe Valley and 3rd Street, while the 44 Owl will serve Glen Park BART to the Bayview. Click here for more information.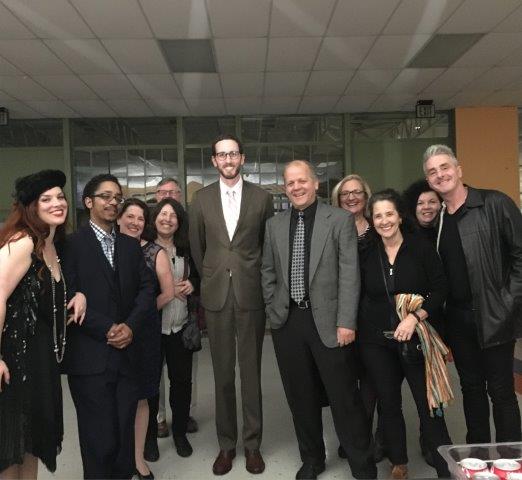 Scott with teachers and parents from the School of the Arts (SOTA) before a performance.  Throughout April and May, SOTA students put on a wide range of music, dance, theater, and other cultural performances. You can view the SOTA performance calendar here.
Twin Peaks Figure 8 Pilot Redesign
The Twin Peaks Figure 8 Pilot Redesign seeks to create better connectivity within the Twin Peaks trail system, improve pedestrian and bicycle access, and provide a defined connection to the Bay Area Ridge Trail.  The City is hoping to make significant long-term investments to one of San Francisco's most popular parks and thank all of you who have attended community meetings and provided your feedback during the last 9 months. The pilot redesign will be implemented this summer using temporary materials and will allow the Project Team to study how these changes affect transportation around the park and adjacent neighborhoods. The pilot would end by May of 2018, allowing for thorough analysis of traffic changes and visitor and resident feedback and development of recommendations for permanent changes. The SFMTA Board of Directors will make a decision on the final proposal for the roadway at that time, and we will keep you informed as the longer term design proposal, with additional features and amenities, moves along.  Please click here for more information.
Opening the Crystal Springs Watershed
OpenTheWatershed.org is a local environmental and outdoor organization that has been working with the San Francisco Public Utility Commission to improve public access to its 23,000 acre Crystal Springs Watershed in San Mateo County. Their goal is open the SF Watershed to Hikers and Cyclists the nature-loving public that this property belongs to. Click here for more information, and here for a video where I discuss the benefits of the proposal.
Neighborhood Justice Fund
The Neighborhood Justice Fund RFP process is open to all non-profit 501(c)(3) organizations that wish to implement projects that will enhance public safety, livability and unity in San Francisco's neighborhoods.  Organizations or community groups seeking to apply that do not have 501(c)(3) status may partner with an eligible organization to serve as their "fiscal agent" for grant purposes. Grants awarded during the 2016 disbursement are for projects to be completed between July 1, 2016 and December 31, 2016. 10 agencies will be awarded up to $3,000. In 2016, the Neighborhood Justice Fund will give priority to projects dedicated to auto burglary prevention and education, human trafficking prevention and education, and community mobilization events. SFDA strives to fund at least one project in each police district. The attached RFP can also be accessed on the SFDA website and the City's Office of Contract Administration website.
 
COMMUNITY CALENDAR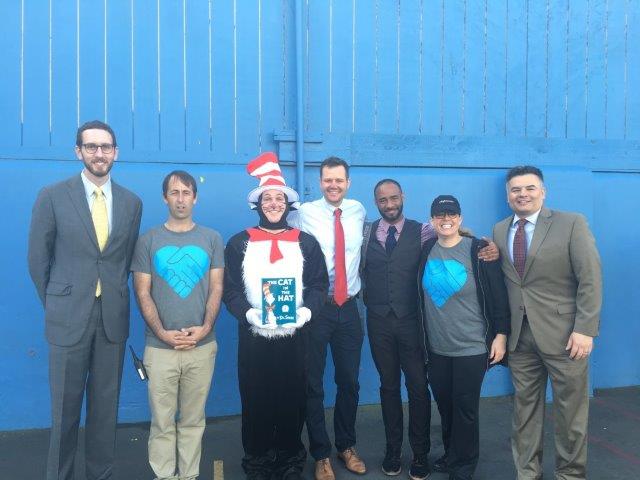 Scott at a reading drive at the Harvey Milk Academy with representatives from SFUSD and Salesforce.
Laughs for Life
Thursday, May 12th
5:30-10:00pm
The St. Regis San Francisco, 125 Third Street
Join us for a memorable evening, including a 3-course dinner at the famous St. Regis Hotel, an exciting Silent Auction, signature cocktails, inspiring presentations from clients and supporters, and above all - a night of live standup comedy!
Atmosqueer LGBT Community Connection Fair
Sunday, May 15th
1:00-5:00pm
Strut, 470 Castro Street
The AtmosQueer Community Connection Fair is designed to connect the members of the San Francisco and Bay Area LGBT community to organizations, groups and events that will provide them with personal enrichment and fulfillment as well as the opportunity to give back and be personally involved in the community.  We create a venue that presents a wide array of constructive outlets available and thus facilitate the connection. To accomplish this, we are reaching out to community groups in areas regarding Volunteerism, Athleticism, Lifestyle and Arts & Culture and inviting them to participate. Our goal this year is to have 60+ participating groups and to double foot traffic by expanding our marketing efforts.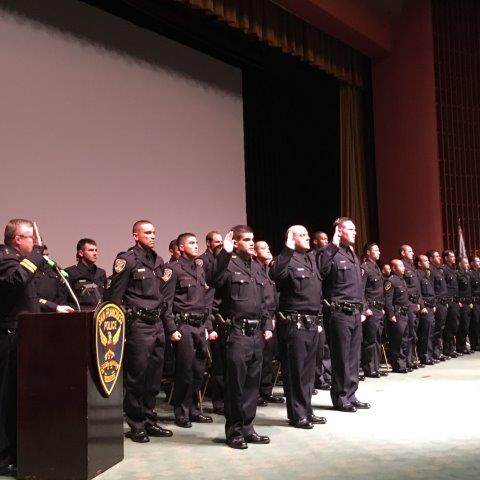 Scott recently attended a joint San Francisco-Oakland Police Academy class graduation.
Community Clean Team, District 10
Saturday, May 21st
9:00-1:00pm
Community Clean Team is San Francisco Public Works' longest-running and largest volunteer program that keeps San Francisco beautiful through landscaping and gardening projects, graffiti removal and litter cleanup in our neighborhoods. We need your help to keep our city clean and green in 2016. Join us and volunteer!
Noe Valley Garden Tour
Saturday, May 21st
10:00am-4:00pm
Friends of Noe Valley presents the 11th annual Noe Valley Garden Tour on Saturday, May 21st. The 2016 tour has nine private gardens that will be open from 10am-4pm. The gardens are all owner designed and the owners will be on hand to talk about their plants, show "before" pictures, and answer your questions. This year the gardens are clustered in the southern end of Noe Valley.
Adult Learn to Ride
Saturday, May 21st
10:00am-4:00pm
Park Police Station, 1899 Waller Street
You're never too old to learn to bicycle! Instructors from the San Francisco Bicycle Coalition will work one-on-one to teach the basics of balancing, starting, stopping and steering a bike, as well as proper helmet fit and adjustment. Our skilled and patient instructors will help get you rolling in no time.
Intro to Urban Bicycling
Sunday, May 22nd
10:30am-1:30pm
Panhandle Blacktop at Ashbury and Fell
This course is a one-hour presentation covering the basics of how to pick the right bike for everyday riding in SF, the rules of the road and route planning. This class is a great introduction for people who are considering bicycling, or looking to brush up on skills. No bicycle, or experience is needed.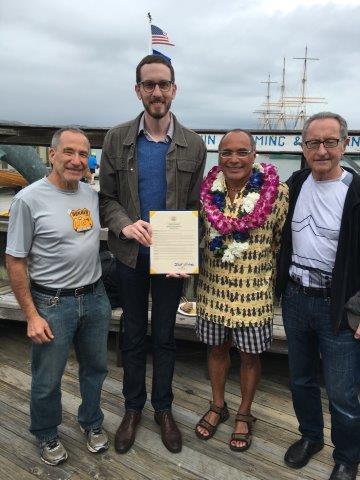 Scott honored Duke Dahlin, a member of San Francisco's Dolphin Club, who set the Polar Bear contest record by swimming a total of 400 miles in a single winter (the previous record was 356 miles.) 
Harvey Milk Day Celebration
Sunday, May 22nd
1:00pm
Harvey Milk Plaza, Castro and Market Streets
Join Supervisor Wiener and community leaders as we celebrate Harvey Milk Day and honor his legacy. For more information, contact Adam Taylor at adam.taylor@sfgov.org or (415) 554-6968.
Jewish Heritage Month Celebration
Wednesday, May 25th
 6:30-8:00pm
San Francisco City Hall, 1 Carlton B. Goodlett Place
May is Jewish American Heritage Month, a national month of recognition of the more than 350-year history of Jewish contributions to American culture. JAHM acknowledges the achievements of American Jews in fields ranging from sports and arts and entertainment to medicine, business, science, government, and military service.
City and County of San Francisco's 148th Memorial Day of Observance
Monday, May 30th
10:30am-12:00pm
Presidio Officer's Club, Park's Main Post, 50 Moraga Avenue
Join veterans, families, and the community for the annual Memorial Day commemoration at the Presidio. The formal program includes music and remarks by military and civilian dignitaries.
This email was sent to {{ recipient.email }}. To stop receiving emails, click here. {% if broadcaster.has_twitter? or broadcaster.has_facebook? %}
You can also keep up with {{ broadcaster.name }} {% if broadcaster.has_twitter? and broadcaster.has_facebook_page? %} on Twitter or Facebook. {% elsif broadcaster.has_twitter? %} on Twitter. {% elsif broadcaster.has_facebook_page? %} on Facebook. {% endif %} {% endif %}