Supervisor Avalos - About

Supervisor John Avalos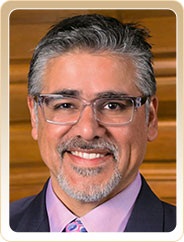 represents San Francisco's District 11. He is third generation Mexican-American, one of seven children.

John is among the first generation in his family to attend a four-year university graduating with honors from UC Santa Barbara. He moved to San Francisco in 1989 and is dedicated to educating, organizing, counseling and protecting the rights of his fellow San Franciscans. He earned a Master's Degree in Social Work from San Francisco State University and worked as a counselor through the San Francisco Conservation Corps and the Columbia Park Boys and Girls Club. John continued his work as an organizer with Coleman Advocates for Children and Youth. He won family supporting wages and affordable health care during his work with Justice for Janitors Campaign of the Service Employees International Union.

John was elected to the Board of Supervisors in 2008. He served as the Chair of the Budget and Finance Committee leading the City's efforts to close a one billion dollar shortfall while preserving jobs and serving protecting essential senior and children's services saving vital programs. John is the current Chair of the Transportation Authority and has worked on long-term transportation planning overseeing the analysis, designs and funds to improve San Francisco's roadways and public transportation networks.

John has a strong and substantive legislative record. He passed the nation's strongest local hiring legislation, providing thousands of living wage jobs for San Francisco residents. He has passed protections for tenants in foreclosed properties and need-based rental assistance to low-income families. He authored voter approved Prop N, the real estate transfer tax on high-commercial buildings which has brought in $50 million in new revenue annually.

John authored Citizens United Measure Prop G a policy opposing corporate personhood that was overwhelmingly approved by voters. He continues to advocate for responsible banking currently working to develop a plan on how to implement a public bank.
With John's support the Office of Early Childhood Care and Education is working towards centralizing early education services in the City.

John introduced landmark legislation allowing thousands of people to bring bikes into the office. The Bicycle Access and Safety Ordinance requires the owners and managers of all commercial buildings to allow bikes in the building if there is no secure bike parking.
Creating a safe, secure place for cyclists to store their bicycles while at work helps to promote alternative modes of transportation and contribute to the City's effort to cut emissions, improve air quality, maximize public transportation and ease congestion. It is the strongest employee bike access law in the country.

John has taken on financial fraud. He authored a resolution urging Employees' Retirement System to divest about $580 million in holding from the top 200 fossil fuels companies as an effort to hold fossil fuel companies more accountable. In early 2013 John launched an investigation into the London InterBank Offered Rate (LIBOR) fraud scandal and subsequent impact it has had on San Francisco by officially requesting a public hearing through the Budget and Finance Committee.

John has spearheaded successful community development efforts in District 11. He continues to prove himself as an effective legislator with firm principles, strong work ethic and a unifying approach to getting the City's work done.
Accomplishments:
Former President of the San Francisco People's Organization
Former Board Member of Media Alliance
Former Board Member Bernal Heights Neighborhood Center
President of the Board, Teachers 4 Social Justice
Former Member of the OMI/Excelsior Beacon Center and Excelsior Boys and Girls Club Advisory Committee
2007 Recipient of Coleman Advocates Leadership Award to Bay Area Activists for Children & Youth
2006 Recipient of the Amilcar Mayen Open Palm Award from Dolores Street Housing Services
Master's Degree in Social Work from San Francisco State University
Term:
Elected November 2008 for term January 2009 to January 2013
Elected November 2012 for term January 2013 to January 2017
Committee and Board Assignments:
Occupation:
Note: Click on the photo of Supervisor Avalos to open high resolution copy.  After opening, right click on the photo to save image.