Budget Information
Message from Budget Committee Chair: Supervisor Malia Cohen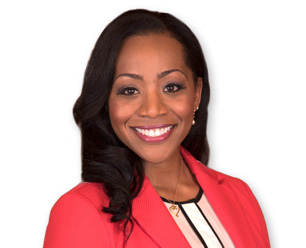 I am pleased to be serving as the Chair of the Budget and Finance Committee. This year I am joined by Supervisor Sandra Lee Fewer serving as Vice-Chair, and Supervisor Catherine Stefani. Supervisors Norman Yee and Jeff Sheehy have joined as temporary members of the committee, as it begins its hearings on the City's budget this month.
 
Chairing the Budget and Finance Committee is no small feat and a role that comes with great responsibility which I don't take lightly. This role is even more important under the new federal administration, which has threatened so many of our City's progressive values like providing affordable healthcare, access to homeless services and serving as a sanctuary city for our diverse immigrant population.
 
We have a Charter-mandated responsibility to balance the budget, and between the projected deficit, and great uncertainty about impending Federal cuts, we must proceed judiciously, while protecting the services and values that make our City great.
 
 This year, we are prioritizing transparency and accountability in the budget process, with a focus on identifying and deliberating policy priorities as a Board. During the month of April, we will hold thematic, policy-oriented hearings that examine the most challenging issues facing our City, identify our strengths and our gaps in service, as identified by the Supervisors through the Budget Legislative Analyst.  These hearings will include funding levels over the previous 5 years, presentations by the BLA, related Departments, and relevant Community Benefit Organizations, and will identify policy priorities within those issues. These hearings will be open to public comment.
I believe that this inclusionary, cross-department process will make the City's Budget more accessible for our residents, and give a stronger sense of our direction and opportunities as a City.
 
Please look out for a calendar outlining our upcoming budget process, which will conclude by no later than June 24, 2018.  I look forward to working with my colleagues this spring to ensure a robust, fair and equitable budget process and a budget that we can all be proud of.
 
Sincerely,
 
Malia Cohen
Budget and Finance Committee Chair
Board of Supervisors