District 9
Hillary Ronen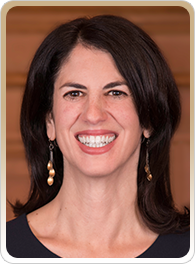 District 9
 Supervisor Hillary Ronen was born in California and has worked and lived in District 9 for more than thirteen years. She has spent her career working to build an affordable future for her neighbors in Bernal Heights, the Mission, and the Portola.  READ MORE
---
Dear Mission resident,
 
I am holding a second community meeting next week, on Thursday May 4th at 6:00pm at John O'Connell High School to provide more space for community discussion on the proposal for a temporary Navigation Center at 1515 South Van Ness Ave. The content of this meeting will be identical to the content of our first meeting at Mission Cultural Center this past Monday.
 
I will be joined by the Director on the Department of Homelessness Director Jeff Kositsky, the San Francisco Police Chief William Scott, the Captain for Mission Station Bill Griffin, and representatives from both Public Works and the Mayor's office.
 
For those of you who may not be able to attend this second meeting, I will be holding community office hours (first come, first serve) to discuss this proposal at Rincon Nayarit on Monday May 8th from 8:00am-10:00am.
 
Please see details bellow.
 
Community Meeting
Thursday May 4th, 2017
6:00-8:00pm
John O'Connell High School
2355 Folsom St, SF 94110

Community Office Hours
Monday May 8th, 2017
8:00-10:00am
Rincon Nayarit
1500 South Van Ness Ave, SF 94109
 
If you have any questions about this meeting or my community office hours, please contact my Legislative Aide Carolina Morales at 415-554-7743 or via email at Carolina.Morales@sfgov.org
 
Best,
Hillary Ronen|
District 9 Supervisor
---
Term
Elected November 2016 for term January 2017 to January 2021
Additional Information
Contact Info
City Hall
1 Dr. Carlton B. Goodlett Place, Room 244
San Francisco, Ca 94102-4689

(415) 554-5144 - voice
(415) 554-6255 - fax
Hillary.Ronen@sfgov.org