District 6
Matt Dorsey
District 6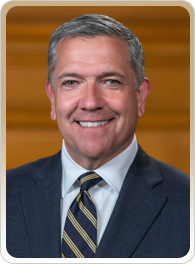 Supervisor Matt Dorsey
Supervisor Matt Dorsey represents District 6. Matt is a City government veteran who most recently served on the command staff of the SFPD as the department's communications director.
Previously, Supervisor Dorsey served for fourteen years in the San Francisco City Attorney's Office, where he worked to support groundbreaking cases around marriage equality, education access, public health, tenants rights, and worker protections.
Supervisor Dorsey is an out gay man who joined Supervisor Mandelman as the Board's second LGBTQ member. He is also the only openly HIV positive member of the Board of Supervisors and the only current member to acknowledge his history with substance-use disorder.
Prior to joining SFPD in 2020, Dorsey led Tobacco-Free Kids' communications strategy for the 2019 No on Prop C campaign, soundly defeating a multimillion-dollar ballot measure by vaping giant JUUL Labs, Inc. that became the most expensive per-vote loss in San Francisco history.
Supervisor Dorsey is committed to providing paths to recovery for those struggling with addiction, supporting new housing at all levels to meet growing demand, and investing in public safety resources to ensure that all people can feel safe in their communities.
Term
Appointed May 09, 2022
Elected November 08, 2022 for term January 08, 2023 to January 08, 2027
---
Board and Committee Assignments
---
Contact Info
1 Dr. Carlton B. Goodlett Place
City Hall, Room 244
(415) 554-7970 - Voice
(415) 554-5163 - Fax
DorseyStaff@sfgov.org