District 9
Hillary Ronen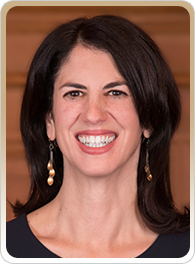 District 9
 Supervisor Hillary Ronen was born in California and has worked and lived in District 9 for more than thirteen years. She has spent her career working to build an affordable future for her neighbors in Bernal Heights, the Mission, and the Portola.  READ MORE
---
Term
Elected November 2016 for term January 2017 to January 2021
Additional Information
Contact Info
City Hall
1 Dr. Carlton B. Goodlett Place, Room 244
San Francisco, Ca 94102-4689

(415) 554-5144 - voice
(415) 554-6255 - fax
Hillary.Ronen@sfgov.org
---
ANNOUNCEMENT:

Upcoming 1515 South Van Ness Navigation Center Community Meeting


Dear Mission Neighbors:
Please join us on February 12 for a neighbor and community stakeholder meeting to discuss HSH's plan to wind down operations at the South Van Ness Navigation Center (1515 South Van Ness).  Feel free to forward this invite to other neighbors and community stakeholders that may be interested in learning more.
In partnership with Supervisor Hillary Ronen's office, the Department of Homelessness and Supportive Housing (HSH) opened the 1515 South Van Ness Navigation Center in June 2017 on property owned by Lennar Multifamily Communities, LLC (LMC).  LMC is planning to develop market rate housing on this site. The initial agreement with LMC allowed for Navigation Center operations to continue through the end of February 2018 when they planned to begin construction.  Construction is slated to begin in June and HSH will continue navigation center operations on the site  through May 31, 2018.
HSH is working closely with Supervisor Ronen and Public Works to open a replacement Navigation Center at 13th Street and South Van Ness.  Guests on site will be transferred to the new site when the Navigation Center at 1515 South Van Ness closes, by May 31.
Operations at the replacement navigation center will be modeled on the best practices and lessons learned at the South Van Ness Navigation Center.   Since opening in June 2017, the South Van Ness Navigation Center has brought 398 people in off of the streets and has reduced the number of tents in the Mission by more than 60%.  Extending operations until a new Navigation Center opens will help us address ongoing encampment concerns in the neighborhood and throughout the district in a timely and effective manner. 
Meeting Details
Monday, February 12, 2018
6:00PM – 7:30PM
Brava Theater, 2781 24th Street (24th Street between York and Hampshire)