District 11
Ahsha Safai
District 11

Supervisor Ahsha Safaí>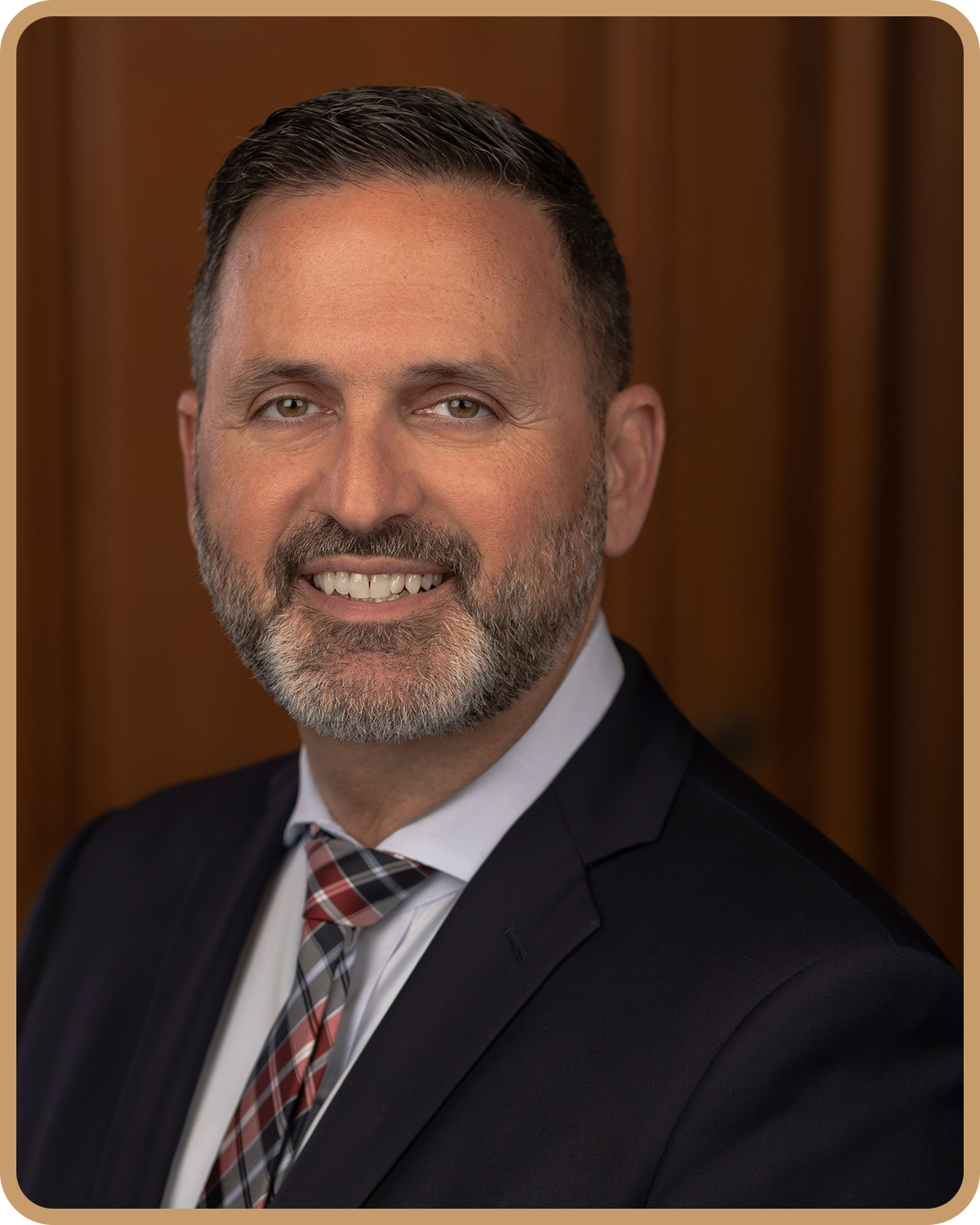 Supervisor Ahsha Safaí represents District 11. Ahsha is a passionate advocate for children and working families. He believes that change begins at the local level – in our neighborhoods - where people are most affected by government policies and programs.  Ahsha's career in public service began in his hometown of Cambridge, Massachusetts working as an aide to a City Councilor. While studying at Northeastern University, under the tutelage of Governor Michael Dukakis, Ahsha learned first-hand the importance of effectively addressing local issues for the underrepresented.  After graduating, Ahsha became an assistant to Loretta T. Avent, Deputy Director of Intergovernmental Affairs in the Clinton White House, addressing the multitude of issues facing Native Americans - further solidifying his commitment to be an advocate for underserved populations.
READ MORE
---
Announcement
May 18, 2023
A Message From The Supervisor:
As a reminder, we are currently hosting
"CHOW FUN"
to celebrate APA Heritage Month and Small Business Week in the Excelsior! From May 13 through May 20, CHOW FUN will feature an Asian dine-around to bring together foodies and families for some delicious food and fun! We believe that culture and cuisine are essential elements of a vibrant, thriving community. Experiences like these will affirm and celebrate our heritage, and will help us connect with San Francisco's larger multi-cultural community. Reminder to visit the participating restaurants, get your passport stamped at 3 separate occasions and enter the lucky drawing for a chance to win round trip tickets from Alaska Airlines. 

We will have a closing event at the Geneva Powerhouse (2301 San Jose Avenue) this Saturday May 20 at 11AM.
Click HERE to learn more.
In addition,
t
he Budget Chair's office has created this year's feedback form for the Board of Supervisors addback process. If you submitted feedback to the Mayor's office or to the District 11 office already, you must also submit this form to the Board of Supervisors. The deadline to submit the form is Friday, May 19: 
https://docs.google.com/forms/d/e/1FAIpQLSeJbiLisPphqXSJx7k2GHkPioPIIxSbNTUuRoaYgUdXJ-l96g/viewform
 
In the form, please submit your budget request for Fiscal Years 2023-2024 and 2024-2025. This request form will be used and shared by all District Supervisor offices for consideration and will become part of the public record.
 
Please also send a detailed line item budget that includes the total program costs and funding sources in addition to City funds requested AND a breakdown of your current year funding to 
ChanBudgetStaff@sfgov.org
. Any supplemental information you would like to provide and any questions about the budget process can also be sent to
ChanBudgetStaff@sfgov.org
.


 


Please 
click HERE to access the budget calendar
on the Board's website continues to be updated regularly. 
We are available by email: 
safaistaff@sfgov.org
 or by phone 415-554-6976 (leave a message and we will call you back). You can also check for updates on my 
Twitter
, 
Instagram
,
and 
Facebook
. 

Please note - if you miss my weekly newsletter, you may find it later on the Board of Supervisor's website.
Click HERE to read past newsletters.
Sincerely,
Re-Opening Date and Celebration Confirmed for Merced Lower Terrace
Join us on Friday, May 19, from 12-1 pm, for a re-opening celebration of the Merced Heights Playground Lower Lawn Terrace.

We will be honoring community members who have made significant contributions to the park over the years at this event.

The terrace will be re-opened to the public at and following this celebration.

Thank you for your patience with and support of this project. We look forward to celebrating with you!
Opportunities For All Application Enollment
The San Francisco Human Rights Commission enrollment period for Opportunities For All (OFA) Summer 2023 Internship Application!
Opportunities For All (OFA) Summer 2023 INTERN Application can be found HERE:
https://www.opps4allsf.org/faq-apply-for-internship
The Opportunities For All (OFA) intern application is available to San Francisco youth and young adults, aged 13 - 24. You must be a San Francisco resident and/or student to qualify for an OFA Internship.
If you have specific questions about INTERN PLACEMENTS, please email: 
placements@opps4allsf.org
If you have any other questions, please feel free to email: 
opps4all@sfgov.org
Frequently Asked Questions can be found at: 
https://www.opps4allsf.org/faq-apply-for-internship
Presentación: Educación y prevención de la diabetes en Español
Únase con nosotros en zoom todos los miércoles de Mayo para un programa en español sobre diabetes. Esta serie será dirigida por Angélica Rosas y Erika Sierra como parte de una asociación con MEDA.
17 de Mayo del 2023 -- 10 am - 11 am

24 de Mayo del 2023 -- 10 am - 11 am

31 de Mayo del 2023 -- 10 am - 11 am
Los temas incluirán:
Aprender sobre la Diabetes, tipos de diabetes y los cuidados.

Nutrición (Comidas que elevan la azucar y como hacer nuestra comida más balanceada)

Bebidas Azucaradas (Que y cuales son, cómo aprender a sacar la cantidad de azúcar que contienen)

Manejo de Medicamentos (Conozca sus medicamentos, la función de la insulina y cómo beneficia o afecta a su organismo)

Ejercicio (Los beneficios)
Regístrese una vez y asista a todas o una de las presentaciones
Por favor regístrese 
AQU
Í
Si tiene preguntas sobre el programa o necesita ayuda para inscribirse, póngase en contacto con InternationalCenterRef@sfpl.org o
sfplcpp@sfpl.org
.
Para solicitar adaptaciones (como ASL o interpretación de idiomas), llame al (415) 557-4400 o póngase en contacto con
accessibility@sfpl.org
.
El pedido con por lo menos 3 días laborables de anticipo ayudará a asegurar la disponibilidad.
Community hub in Excelsior District and continuation of tablet classes in Excelsior District
The Community Youth Center now has a permanent community hub within Excelsior District! The location of the new hub is 35 San Juan Avenue, right next to Excelsior Action Group (many thanks for temporarily sharing the office space for us as we are establishing the community hub!). Our community hubs offers a variety of services, including translation, referrals, community workshops, table classes and more!

The flyers above are for the tablet classes; the classes will be instructed in Chinese for the first three Tuesday of each month, and the class on the 4th Tuesday of the month will be instructed in English. 

Please call our office to sign up tablet class.

Chinese Tablet Class

Date: 6/6, 6/13, & 6/20
Time: 10:30 am - 12:30 pm 
Location: 35 San Juan Ave, San Francisco, CA 94112
CYC Excelsior office number: (415) 349-4867

----------------------------------------------------------------------------------------------------

English Tablet Class

Date: 6/27
Time: 10:30 am - 12:30 pm 
Location: 35 San Juan Ave, San Francisco, CA 94112
CYC Excelsior office number: (415) 349-4867
Fierce Love & Joy on Tuesday, May 23 at SF JAZZ
San Francisco's young people are learning how to maneuver the post-pandemic world. Let's celebrate and strengthen partnerships with program providers and educators supporting the City's youth and families by spreading more love and joy.
Please join the San Francisco Human Rights Commission for the next Love and Loy Campaign collaboration, 
Fierce Love & Joy: Creating Safe Space for Our Young People
.

The event will be held Tuesday, May 23 at SF JAZZ (201 Franklin Street at Fell Street) from 11:00am to 3:00pm and will feature 
Sonya Curry
, mother, teacher, and author of Fierce Love: A Memoir of Family, Faith and Purpose, along with recording artist and former educator 
Dee-1
, activist and entrepreneur 
Michelle MiJung Kim
, and civil rights advocate 
Areva Martin
. The event will include a networking lunch and interactive workshops for community educators and service providers.
All are welcome; event preregistration is required.
Register for the May 23 event via this link: 
https://bit.ly/FierceLoveAndJoy-May23
Had a blast visiting students of Monroe Elementary! It was great to answer all their questions about our City. Thank you Principal Dr. Thor and Mr. Rosenberg for inviting me!
I had an amazing time with Vision to Learn handing out glasses to kids at Gateway Middle School. We are so happy to have advocated for funding for providing vision screening, an eye exam aboard Vision To Learn's mobile vision clinic, and – as needed - a pair of glasses, all free of charge. This is a phenomenal program!
On Tuesday, I presented a special commendation to the Birth Companions Community Center that is located in my District in honor of Mother's Day. They do amazing work to support the process of pregnancy, childbirth, and postpartum care with professional Doulas with respect and cultural competency. Thank you for all that you do!
Great meeting with The San Francisco Alumnae Chapter and San Francisco Peninsula Alumnae Chapter of Delta Sigma Theta Sorority, the "Divine 9" and more for their 2023 Advocacy Day at City Hall!
Clinic by the Bay gala with my constituent, Alma! Alma shared her story of how Clinic By The Bay helped her take care of her health. I'm proud to have this amazing organization in my district and look forward to cutting the ribbon later this year on the new facility on Onondaga. Thank you to Janet Reilly, Sarah Gordon, and the rest of the Board of Directors for your tireless efforts to bring free health care to working families who are uninsured.
Supporting small businesses at the City Hall Small Business Week Pop Up - I picked up some of my favorite sweets from Yvonne's Southern Sweets and gifts for Mother's Day from Caryl B skincare!
This email was sent by: City and County of San Francisco
1 Dr Carlton B Goodlett Place, San Francisco, California, 94102 United States

Privacy Policy
---
Term
Elected November 08, 2016 for term January 08, 2017 to January 08, 2021
Elected November 03, 2020 for term January 08, 2021 to January 08, 2025
---
Board and Committee Assignments
---
Contact Info
City Hall
1 Dr. Carlton B. Goodlett Place, Room 244
San Francisco, Ca 94102-4689

(415) 554-6975 - voice
(415) 554-6979 - fax
Ahsha.Safai@sfgov.org
---
Discover Your District - D11 with Supervisor Ahsha Safai