Former Supervisor Jake McGoldrick - District 1

Jake McGoldrick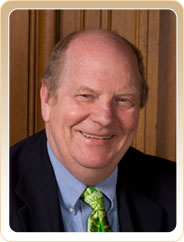 is a 31-year resident of District 1, the Richmond District, and has been active in protecting and improving San Francisco neighborhoods for over 22 years. During this time, Jake has fought and won many battles on behalf of San Francisco residents, advocating for the preservation and creation of housing that serves the real needs of neighborhoods.
After working his way through San Francisco State University as a construction worker, Jake became a teacher of English/ESL at Presentation High School and City College of San Francisco and an ESL teacher at The University of San Francisco. As a parent of two children who graduated from Richmond public schools, Jake knows first hand the challenges facing parents raising their children in San Francisco.
Jake was a founder and officer of the Richmond Community Association and an early leader in the fight against development damaging to the character of the neighborhoods. Jake has been an officer of the Coalition for San Francisco Neighborhoods and the San Francisco Housing and Tenants Council.
Jake is committed to building affordable housing for working families, creating a community-based planning process, and improving public transportation, pedestrian safety, and parking in the City. Jake was re-elected in 2004 with overwhelming support from the neighborhood and others throughout the city.
---
Term:
Elected November 2000 for term January 2001 to January 2005
Elected November 2004 for term January 2005 to January 2009
Committee and Board Assignments:
Board of Supervisors
Audit, Labor and Government Efficiency Committee
Budget and Finance Committee
Budget Committee
City Operations and Neighborhood Services Committee
City Services Committee
Finance and Audits Committee
Finance Committee
Government Audit and Oversight Committee
Housing, Transportation and Land Use Committee
Joint Budget and Finance/Land Use and Economic Development Committee
Land Use and Economic Development Committee
Land Use Committee
Neighborhood Services and Recreation Committee
Public Works and Public Protection Committee
Rules Committee
Transportation and Commerce Committee
Zoo Audit Select Committee