Former Supervisor Gordon Mar
Former SUpervisor Gordon Mar
District 4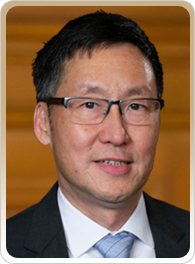 Supervisor Gordon Mar represented District 4 on the Board of Supervisors, including the Central Sunset, Outer Sunset, Parkside, Outer Parkside, and Pine Lake Park neighborhoods.
Prior to his election, Supervisor Mar served as the Executive Director of the Chinese Progressive Association and Jobs with Justice San Francisco, a coalition of 30+ labor, community, and faith-based organizations, where he led successful efforts to improve the living and working conditions of families, seniors, students, and immigrants, and to expand access to good jobs, public education, affordable housing and healthcare. 
Supervisor Mar was born in California after his father immigrated from Toisan, China. He came to San Francisco in 1988 after receiving a degree in Environmental Resource Studies from U.C. Berkeley, and has lived in the Sunset since 2005 with his wife, Cecilia, and daughter, Lian.
As Supervisor, his priority was to continue to expand opportunities across the Sunset and San Francisco, to ensure that it's a place where all residents can live, work, learn, thrive, and have a voice in the decisions that impact their lives.
---
Term
Elected November 06, 2018 for term January 08, 2019 to January 08, 2023  
---
Board and Committee Assignments
Board of Supervisors
Budget and Appropriations Committee
Budget and Finance Committee
Budget and Finance Sub-Committee
Government Audit and Oversight Committee
Joint Special Meeting with the Board of Supervisors and Public Utilities Commission
Land Use and Transportation Committee
Public Safety and Neighborhood Services Committee
Rules Committee
Youth, Young Adult, and Families Committee