Former Supervisor Michela Alioto-Pier - District 2

Michela Alioto-Pier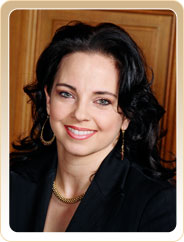 represented District 2, which includes the Presidio, Cow Hollow, Marina, Pacific Heights as well as part of the Richmond neighborhood. Appointed in January 2004 by Mayor Gavin Newsom, Michela Alioto-Pier moved quickly to unite the medical community, the business community, and City College around legislation to attract biotech companies to San Francisco. She succeeded in placing a good government proposal on the November ballot – Proposition I – to require an analysis of each law before it is passed to make sure it does not create hidden costs, drive away jobs, or hurt our economy.
Michela Alioto-Pier has worked hard to improve the quality of life for her constituents. During the budget cycle she was a leader in restoring funds to protect critical health services. She was the lead sponsor in securing San Francisco's endorsement of Proposition 71, the California Stem Cell Research and Cures Initiative. She worked successfully with neighbors and merchants in the Cow Hollow neighborhood to oppose the construction of a cell phone tower, and was able to persuade the Board of Supervisors to reject the permit.
In addition to her regular board duties, Michela Alioto-Pier served as a member of the San Francisco Disaster Council and was the Board Representative on the State Legislative Committee. Prior to her service on the Board of Supervisors Supervisor Alioto-Pier served as a San Francisco Port Commissioner, focusing on port security issues.
Michela Alioto-Pier is a nationally known disability rights advocate. After an accident left her unable to walk in 1981, she decided fighting for her own civil rights wasn't enough. In 1984 President Ronald Reagan appointed her to the National Council on Disabilities Advisory Board at age 17. She decided on a life in public service after seeing first-hand how effective advocacy can improve the lives of people dramatically. She later worked for Vice President Al Gore, as an advisor on domestic policy matters and a liaison to the Department of Health & Human Services.
Like many working moms, Michela Alioto-Pier balances her job with an active family life, raising three children - Nicholas, Giovanna and Valentina - with her husband Tom.
Family and public service have been prominent in Michela Alioto-Pier's life since birth: her grandfather Joe Alioto was the Mayor of San Francisco from 1968 – 1976 and was a gubernatorial candidate; her aunt Angela Alioto was a San Francisco Supervisor from 1988-1996 and a mayoral candidate. Her great grandfather came to America over one hundred years ago to start a new life for himself and his family, and started a small fish market in San Francisco.
Michela Alioto-Pier graduated from the Convent of the Sacred Heart School in San Francisco, and received a degree in Anthropology from the University of California at Los Angeles. She also spent a year studying at Sophia University in Japan.
Michela Alioto-Pier has received numerous awards and honors, including seconding the nomination of Vice President Al Gore at the Democratic national convention in August of 1996. She has been named one of the top 21 up-and-coming women leaders in the country by Ms. Magazine, she is a Henry Crowne Fellow with the Aspen Institute, and she was a delegate to the Lifetime Summit on Women in 1997. Michela Alioto-Pier has been profiled in nationwide magazines such as Cosmopolitan, Time, and People. She was named one of "the ten people expected to have the greatest impact on the Bay Area in the early part of the 21st century" by the San Francisco Examiner.
---
Term:
Appointed 01/26/04 - 01/08/05
Elected November 2004 for term January 2005 to January 2007
Elected November 2007 for term January 2007 to January 2011
Committee and Board Assignments:
Board of Supervisors
City and School District Select Committee
City Operations and Neighborhood Services Committee
City Services Committee
Government Audit and Oversight Committee
Joint Budget and Finance/Land Use and Economic Development Committee
Land Use and Economic Development Committee
Public Safety Committee
Rules Committee
Select Committee on Ending Gun and Gang Violence
Transportation Authority