District 4
Gordon Mar
District 4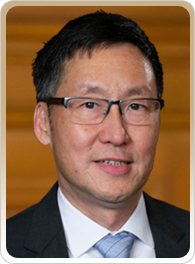 Supervisor Gordon Mar represents District 4 on the Board of Supervisors, including the Central Sunset, Outer Sunset, Parkside, Outer Parkside, and Pine Lake Park neighborhoods.
Prior to his election, Supervisor Mar served as the Executive Director of the Chinese Progressive Association and Jobs with Justice San Francisco, a coalition of 30+ labor, community, and faith-based organizations, where he led successful efforts to improve the living and working conditions of families, seniors, students, and immigrants, and to expand access to good jobs, public education, affordable housing and healthcare.  READ MORE
---
Newsletter
The annual Outside Lands festival — canceled last year and delayed this year because of the pandemic — has once again come to Golden Gate Park. 
The iconic event brings incredible music and programming right to the doorstep of our neighborhood, millions of dollars in economic activity for San Francisco — and with it, crowds, noise, congestion, and road closures throughout the park.


Each main stage will be staffed with a Sound Control Officer who will work closely with festival and artist sound engineers to maintain compliance with sound protocols that have been developed over the past 14 years. For the first time this year, Outside Lands is also happening during Halloween weekend, presenting some new challenges. 
Another Planet Entertainment, the organizers of the festival, have encouraged and advised all attendees to take public transit, bike, walk, and take advantage of their shuttle service -- and not to drive. And while 70% of festival attendees enter and exit from the north side of Golden Gate Park, traffic impacts will be felt through Sunday evening. 

The SFMTA is increasing service for the N-Judah and westside bus lines throughout the weekend, and Another Planet is operating an expanded private shuttle service for attendees, staged in the Richmond.

Two ride-share loading zones are located near the festival: one at George Washington High School and one on Irving between 25th and 27th, and event organizers have requested that Uber and Lyft allow pick-ups for attendees in these areas exclusively.
Another Planet is providing for increased SFPD traffic enforcement and SFMTA parking enforcement in the Sunset and Richmond during the event, and also coordinating dozens of volunteers to assist with safer trick-or-treating on Sunday on nearby commercial corridors, including Lincoln and Irving from 39th to 43rd.

They will have two dedicated tow trucks and one Parking Control Officer on each side of the Park to quickly respond to any blocked driveways or any other parking issues related to the festival. SF Rec & Park has printed signs alerting attendees to not block driveways, which may be obtained at the front desk of SFPD Richmond Station at 461 6th Avenue. If you need to have a vehicle towed, please call the MTA directly at (415) 553-1237 or (415) 553-1200. 
For the most up-to-date information on Outside Lands as it pertains to you, please go to: www.SFOutsideLands.com/311, and for other complaints and concerns, the Outside Lands festival hotline is available from 10:00am – 11:00pm through Sunday, at (415) 965-8001.

Halloween is the single most dangerous day of the year for young pedestrians, with the highest rate of car-caused fatalities for children. 

The safest way to celebrate the holiday and trick-or-treat is in a car-free space, and we have two in our neighborhood this year:
 

Sunset Mercantile will be hosting a special Halloween-themed Farmers Market this Sunday from 9am to 3pm, on 37th Avenue between Ortega and Quintara. 
There will plenty of fun for young ones, with trick-or-treating at vendor booths, treats and decorating with EarthBaby, and the Sunset's very own Charity Kahn will lead a Costume Dance Jam at 11am at Pacheco!

And tomorrow, Sunset Mercantile's Last Saturday Live! — a monthly celebration of live local music — will get spooky with an all-day costume contest. 
Both Saturday and Sunday's mercantile events will feature performances by special guest Alexander James Rodriguez, a young actor and music artist from England (by way of Hollywood) visiting the Sunset for these shows.
If you'd rather trick or treat by the beach, on Sunday from 3-6pm the Great Highway will become the Great Hauntway, with arts and crafts, a costume parade, spooky disco, and trick or treat booths hosted by neighbors and local small businesses! 
Come by from 3 - 6pm at Taraval and Upper Great Highway. 
You're receiving this email because you subscribed to our newsletter, signed in at one of our events, or contacted our office.
This email was sent by: City and County of San Francisco
1 Dr Carlton B Goodlett Place, San Francisco, California, 94102 United States

Privacy Policy
---
Term
Elected November 06, 2018 for term January 08, 2019 to January 08, 2023  
---
Board and Committee Assignments
---
Contact Info
City Hall
1 Dr. Carlton B. Goodlett Place, Room 244
San Francisco, Ca 94102-4689
(415) 554-7460 - Voice
(415) 554-7432 - Fax