District 4
Gordon Mar
District 4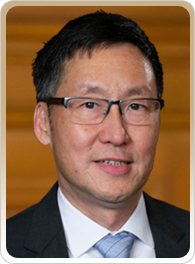 Supervisor Gordon Mar represents District 4 on the Board of Supervisors, including the Central Sunset, Outer Sunset, Parkside, Outer Parkside, and Pine Lake Park neighborhoods.
Prior to his election, Supervisor Mar served as the Executive Director of the Chinese Progressive Association and Jobs with Justice San Francisco, a coalition of 30+ labor, community, and faith-based organizations, where he led successful efforts to improve the living and working conditions of families, seniors, students, and immigrants, and to expand access to good jobs, public education, affordable housing and healthcare.  READ MORE
---
Newsletter
As the L-Taraval celebrates its 100th anniversary, it's clear we have a lot of work to do to improve our public transportation for the next century. At its core, this work begins with transparency and accountability. Public services should be accountable to the public.

This is why we've held and called for a series of hearings, to shed light on ongoing issues with public transportation, public safety, income inequality, and our management of public trees -- and work towards solutions.

And hearings aren't all we've been up to! Read on for our legislative and neighborhood updates for May, from protecting childcare to stabilizing working families and small businesses.

And don't forget, we're here to serve you.
---
Term
Elected November 06, 2018 for term January 08, 2019 to January 08, 2023  
---
Board and Committee Assignments
---
Contact Info
City Hall
1 Dr. Carlton B. Goodlett Place, Room 244
San Francisco, Ca 94102-4689
(415) 554-7460 - Voice
(415) 554-7432 - Fax