District 4
Gordon Mar
District 4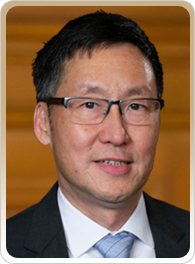 Supervisor Gordon Mar represents District 4 on the Board of Supervisors, including the Central Sunset, Outer Sunset, Parkside, Outer Parkside, and Pine Lake Park neighborhoods.
Prior to his election, Supervisor Mar served as the Executive Director of the Chinese Progressive Association and Jobs with Justice San Francisco, a coalition of 30+ labor, community, and faith-based organizations, where he led successful efforts to improve the living and working conditions of families, seniors, students, and immigrants, and to expand access to good jobs, public education, affordable housing and healthcare.  READ MORE
---
Newsletter
We're expecting another warm weekend -- to keep cool, you can pull down shades or curtains, open windows as long as air quality allows, and if your home is too hot, visit a designated weather relief center. Even a few hours in a cooler setting can prevent heat illness.

Effective as of 9pm on Friday, the parking lots at Ocean Beach are once again closed to limit beach crowding during the warm weather. If you choose to go to the beach, please consider alternative modes of transportation -- and don't forget to wear a mask, keep your distance, and travel or visit only in small groups. 

As always, we're here to serve you -- feel free to call 415-554-7460 or email marstaff@sfgov.org at any time, and for any reason. 
District 4 Virtual Town Hall: Sunset Forward - Our Community Plan

Saturday, October 24th, 10am – 11am
 
Join Supervisor Mar, the District 4 Youth and Families Network, and SF Planning Department for an informational meeting to launch the process for our community plan. If you live, work, study, worship, or play in District 4, come learn how you can participate!

What is Sunset Forward?
Sunset Forward is a community-driven process to identify current needs and craft a collective vision for a livable, diverse and thriving future in the Sunset District. Through the participation of residents, we hope to craft a community plan which will set local priorities on housing, transportation, and neighborhood businesses and services in District 4.

Register to attend.

After registering, you will receive a confirmation email containing information about joining the meeting
 
ADU Incentives Pilot Program

We launched the ADU Incentive Pilot Program in District 4 this month! This program is a City-funded effort in collaboration with the San Francisco Planning Department and housing non-profit ASIAN,Inc. The pilot aims to assess potential for Accessory Dwelling Units (also known as ADUs, in-law units, backyard homes, granny flats, etc.) to increase neighborhood stability and affordable housing with a focus on multi-generational families, low- and moderate-income homeowners.
 
 

This incentive program offers a professional assessment of your property, and is available for homeowners in District 4. You can learn how this program works, see if your property is located in District 4, and fill out the application in English or Chinese here. For any questions about the pilot, contact adu@asianinc.org. 

 
San Francisco's more than 180 public playgrounds are now re-open with limits on the number of children and adults who can enter based on the size of the playground, and limits on the number of children who can use playground equipment at once. To comply with State regulations, playground visits must be limited to 30 minutes when others are present. Visitors of all ages must stay 6 feet away from non-household members and everyone 2 and older must wear masks. To maximize the number of children who can play, only one adult may accompany each child.
Eating and drinking are not allowed, and visitors should clean their hands before and after playing. Hand washing stations have been placed at the 51 playgrounds without restrooms through a generous donation by Kaiser Permanente and KABOOM!, a non-profit organization that helps communities build playgrounds.
The San Francisco Department of Public Health offers families the following tips to play safely:
Go to the playground during days and times when there are fewer people.
Choose playgrounds within walking distance of your home instead of taking public transportation.
Choose smaller playgrounds with fewer people over larger playgrounds that can hold more people.
If your child is crying and cannot be consoled, remove them from the play structure or playground until they are calm, since loud crying can produce a large number of respiratory droplets.
If anyone in your household is experiencing symptoms of COVID-19, do not visit a playground.
#SFPLToGo Expanded to Ortega Branch Library

Great news: San Francisco Public Library Ortega Branch has joined the #SFPLtoGo program!

Sunset residents can now order items for pickup at Ortega Branch Library, restoring an essential service adapted for public health precautions. San Francisco has one of the best library systems in the world, and we're thrilled Sunset residents can once again take advantage of this incredible public service! Hours of operation at the Ortega branch are Mon-Fri 10am-5:30pm.

 

October 21st, 3:00 PM - 4:30 PM 

Recently, we had a very informative small business check-in with the Outer Sunset Merchants and Professionals Association. On October 21, 3pm-5pm Supervisor Mar is organizing a second discussion with People of the Parkside Sunset. We will be having a discussion about the challenges facing small businesses, requests for support, and ideas on how we can support economic recovery in our neighborhood. The Office of Economic and Workforce Development will be present. We will also be getting forecast on recovery from Chamber of Commerce leader Rodney Fong, and receiving updates from Shared Spaces and SFPD on challenges facing small business. All small businesses are welcome to join. 
Setting the right housing goals

Last month, the Board of Supervisors unanimously adopted a resolution I sponsored urging the Association of Bay Area Governments (ABAG) in its upcoming Regional Housing Needs Allocation (RHNA) to focus on San Francisco's unmet needs for housing affordable to low and moderate income households. I sit on the ABAG Executive Board, and as part of the RHNA process, we are mandated by the state to establish 8-year regional housing production goals and allocate them across Bay Area cities and counties. The so-called RHNA allocation is extremely important in shaping the total number of new homes each jurisdiction should build—and how affordable those homes should be—in order to meet the housing needs of people at all income levels.

San Francisco has taken on much of the region's housing development, far above its regional share of households, and planning department data shows that we've overbuilt luxury condos and apartments over the past five years. At the end of 2019, our City was already at 140% of our goal for market rate housing with over 2 years to go in the current RHNA cycle. Meanwhile, we've vastly underproduced new housing that is actually affordable to meet the needs of our moderate and low income residents.

The Board's resolution urges ABAG to focus on San Francisco's unmet needs for housing affordable to low- and moderate-income residents, counteract the displacement of low- and moderate-income communities of color in core urban cities like San Francisco and Oakland, prioritize increases to the region's above-moderate RHNA allocation in high resource and high opportunity jurisdictions, and limit increases in above-moderate RHNA allocations to Bay Area cities with concentrations of Sensitive Communities.

We need to prioritize actually addressing the housing affordability needs of our residents, and that begins with setting the right goals. To learn more about the RHNA process, the Council of Community Housing Organizations created an infographic, which can be found here 
 

All registered voters in San Francisco and California will be sent a vote-by-mail ballot for the November 3, 2020 election, and should expect to receive their ballot in the mail the week of October 5. The deadline to register to vote is October 19, 2020. Register to vote online or in person at the Voting Center. Those who miss the voter registration deadline but are still eligible can visit the Voting Center or a polling place to register and cast a provisional ballot.
 
Over the last few months, the Department of Elections has been working diligently to safely reach voters and potential registrants with a wide range of multilingual, multi-format informational resources about the November 3 election. In collaboration with its non-profit outreach partners and City agencies, the Department is distributing digital presentations and print materials designed to inform all residents, including members of the City's vulnerable and hard-to-reach populations, about upcoming election dates and deadlines, vote by mail, and the new health and safety protocols implemented at in-person voting sites. The Department of Elections has also been informing the public about the November 3 election through several informational mailings, digital notices, and Public Service Announcements.  
 
There are several ways to vote in the election:
        By Mail – This is the safest way to vote. The Department of Elections recommends voters return their ballots using a United States Postal Service blue mail collection box. The USPS provides nearly 1,400 collection boxes in the City. Find your nearest mail box here.
        At the Voting Center – October 5 through November 3, and open weekends starting October 24.
        At a Polling Place on Election Day. There are 588 polling places in San Francisco. Find your polling places on San Francisco's Voter Portal. 
        At Ballot Drop-Off Sites – Starting October 5 and through November 3, voters can drop-off ballots at the Voting Center. 
                Starting October 31 and through November 3, the Department will provide drop-off sites at the Chase Center, Bayview/Linda Brooks-Burton Library, Excelsior Library, and Portsmouth Square.
        Accessible Vote-by-Mail System – allows voters to mark screen-readable vote-by-mail ballots using common internet-connected devices. After marking an AVBM ballot, a voter must download and print the ballot and return the ballot printout by mail or in person in a timely manner, just as vote-by-mail voters who use official paper ballots must do.
        Authorizing another person to pick up your ballot – Beginning October 5, any registered voter may authorize a spouse, child, parent, grandparent, sibling, or person residing in their household to pick up a vote-by-mail ballot from the Voting Center and deliver it to them, provided the authorized person is at least 16 years old.
 
General Voting Information
San Franciscans can review their registration information, find their polling place, track their ballot, and more, using San Francisco's Voter Portal. For more information, go to https://sfelections.sfgov.org/. 
 
For questions, email:  SFVote@sfgov.org or reach the Department of Elections by phone: 
 
English: (415) 554-4375
TTY: (415) 554-4386
中文: (415) 554-4367
Español: (415) 554-4366
Filipino: (415) 554-4310
 
Upcoming 19th Avenue Construction


SF Public Works will lead a multi-agency effort to replace aging infrastructure and improve safety along 19th Avenue between Holloway Avenue and Lincoln Way. This project is estimated to have a 27-month duration and will be followed by Caltrans repaving of 19th Avenue (Holloway to Lincoln Way). The project will start construction in November 2020.
 
In order to minimize any impacts associated with construction, and to ensure the entire limits aren't under construction for the 27-month duration, this project will be completed in segments. Although work can happen concurrently in multiple segments, a completion timeline has been placed on each segment to minimize the duration. The segments are as follow:

Segment 1 - 19th Avenue (Lincoln Way to Noriega Street)  /  13.5 months   (Begins November 2020)
Segment 2 - 19th Avenue (Noriega Street to Taraval Street) / 10.5 months
Segment 3 - 19th Avenue (Taraval Street to Eucalyptus Drive)  /  15.5 months
Segment 4 - 19th Avenue (Eucalyptus Drive to Hollway Avenue)  /  7.5 months
 
This project will include water main and sewer main replacement and/or rehabilitation, AWSS (Auxiliary Water Supply Service) upgrades, street base repairs, curb ramp and bulb-out installation, transit bus bulbs (wider sidewalks at bus stops) and concrete bus pad installation, and traffic signal work. Please note, not all blocks will include water main or sewer main replacement work. 
 
As part of this project, SFMTA will improve transit priority and pedestrian safety along the corridor. The 28-19th Avenue and 28R-19th Avenue carry over 20,000 customers each day, making the corridor one of Muni's busiest. The improvements that will be implemented by SFMTA will make it safer to walk, increase the frequency and reliability of service, and enhance the customer experience—on and off the bus. SFMTA's work will include optimizing bus stop locations which in some cases will include bus stop relocations and also increasing bus stop spacing. This project will also add pedestrian bulb-outs at 19 intersections and transit bus bulbs at 12 intersections along the project limits. 
 
Once SF Public Works' work is complete in early 2023, Caltrans will schedule their contractor to repave 19th Avenue (CA HWY 1) between Lincoln Way and Holloway Avenue.
 
Highlights:
New pedestrian and transit bulbs
ADA curbramp work at intersections
Relocation and removal of transit stops to reduce travel time and increase reliability
Increased visibility of pedestrians and shorten crossing
Sewer replacement and/or rehabilitation
Water main replacement work
AWSS (Auxiliary Water Supply Service) work
Traffic Signal work
Roadway Paving (to be completed by Caltrans)
For more information, or to sign up for updates, visit the project page here. 

Visit SFMTA for more information about SFMTA's 28 19th Avenue Rapid Transit Project 
Submit traffic calming requests for your block

The SFMTA's Traffic Calming Program is a resident-directed, application-based program to address mid-block speeding on residential streets in San Francisco. The program seeks to enhance neighborhood livability by reducing the adverse impacts of vehicular traffic on residential streets and creating safer and more comfortable streets for people walking, bicycling, and driving alike.
 
What Traffic Calming Is:
Different types of traffic calming are appropriate on different types of streets – most often it involves physical safety improvements such as speed humps, speed cushions, speed tables, raised crosswalks, median islands, traffic circles, changes to lane widths, and lane shifting. These measures have been proven to reduce speeding and increase safety. Typically, speed humps, speed cushions, and speed tables are the most common traffic calming measures on our streets given their effectiveness in managing vehicular speeds, but other measures can be proposed if they are deemed more effective on a given street.
---
What Traffic Calming Isn't:
The City's Traffic Calming Program focuses on lower-cost measures effective at slowing vehicular speeds on residential streets. The program does not consider larger-scale solutions to traffic congestion or speeding challenges, speeding on higher-volume arterial streets, nor does it involve multi-block infrastructure improvements. Instead, traffic calming is a resident-directed, block-by-block solution to address mid-block speeding on residential streets.
In addition, traffic calming does not include the use of regulatory measures such as stop signs. Stop signs designate right-of-way for drivers at intersections and can only be installed if certain warrants are met. SFMTA gives careful consideration to the installation of stop signs as they are frequently ignored if not warranted. People crossing on foot can be given a false sense of security if it is assumed that all vehicles will come to a complete stop at a stop sign. Unlike traffic signals or stop signs at intersections, which do not reduce mid-block speeds, traffic calming measures part of this program encourage slower vehicular speed along the length of a block rather than at intersections.
If you have traffic-related issues at a particular intersection, these can be addressed by another group of engineers at the SFMTA. These concerns are best communicated with the SFMTA through the city's 311 system.

With my colleagues on the SF County Transportation Authority Board, we approved funding for 1,420 new bike racks to be installed citywide. Locations will be informed by requests from residents and businesses. If you know a great location for a bike rack or corral, you can find more info here, and submit a request here!
 
#SunsetSolidarity Spotlight: Maki the lemur home safe!

When Maki, the rare and beloved ring-tailed lemur that calls the San Francisco Zoo home, was abducted yesterday, an outpouring of support and concern led to him quickly being found -- and returned home safe. 

He was discovered by a 5 year old boy at daycare at the Hope Lutheran Church in Daly City, and returned safely to the Zoo by SFPD. In thanks, the SF Zoological Society will be making a donation to Hope Lutheran in Maki's honor, and we're all very happy to have Maki back home and well!
You're receiving this email because you subscribed to our newsletter, signed in at one of our events, or contacted our office.
This email was sent by: City and County of San Francisco
1 Dr Carlton B Goodlett Place, San Francisco, California, 94102 United States

Privacy Policy
---
Term
Elected November 06, 2018 for term January 08, 2019 to January 08, 2023  
---
Board and Committee Assignments
---
Contact Info
City Hall
1 Dr. Carlton B. Goodlett Place, Room 244
San Francisco, Ca 94102-4689
(415) 554-7460 - Voice
(415) 554-7432 - Fax