District 4
Gordon Mar
District 4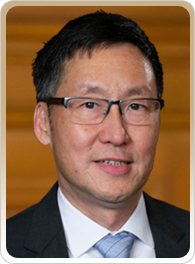 Supervisor Gordon Mar represents District 4 on the Board of Supervisors, including the Central Sunset, Outer Sunset, Parkside, Outer Parkside, and Pine Lake Park neighborhoods.
Prior to his election, Supervisor Mar served as the Executive Director of the Chinese Progressive Association and Jobs with Justice San Francisco, a coalition of 30+ labor, community, and faith-based organizations, where he led successful efforts to improve the living and working conditions of families, seniors, students, and immigrants, and to expand access to good jobs, public education, affordable housing and healthcare.  READ MORE
---
Newsletter
Wishing you and your loved ones all the warmth and wonder that the holiday season may bring! I hope you are able to take this time to gather with family, friends and community to celebrate together. I look back on the past year with tremendous gratitude and pride and look forward to the new year with optimism and enthusiasm. 
-Gordon Mar
Sunset Holiday Mercantile
Come Eat, Drink, Shop, Play, Connect, and Be Local in beautiful Golden Gate Park at an indoor/outdoor 2-DAY Sunset Holiday Mercantile featuring 85+ local makers, merchants, artists, food artisans, live entertainment, beer and wine tasting, oodles of children's activities, and local causes. Always a good time to be had by all at this festive, family-friendly market, with a different experience each day. Free admission--as always.
READ MORE ...
---
Term
Elected November 06, 2018 for term January 08, 2019 to January 08, 2023  
---
Board and Committee Assignments
---
Contact Info
City Hall
1 Dr. Carlton B. Goodlett Place, Room 244
San Francisco, Ca 94102-4689
(415) 554-7460 - Voice
(415) 554-7432 - Fax