District 4
Gordon Mar
District 4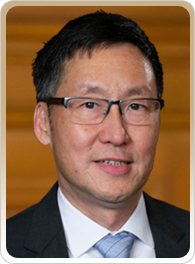 Supervisor Gordon Mar represents District 4 on the Board of Supervisors, including the Central Sunset, Outer Sunset, Parkside, Outer Parkside, and Pine Lake Park neighborhoods.
Prior to his election, Supervisor Mar served as the Executive Director of the Chinese Progressive Association and Jobs with Justice San Francisco, a coalition of 30+ labor, community, and faith-based organizations, where he led successful efforts to improve the living and working conditions of families, seniors, students, and immigrants, and to expand access to good jobs, public education, affordable housing and healthcare.  READ MORE
---
Newsletter
 
September 26th, 2019
Homelessness Town Hall, Sunset Boulevard, investing in the Sunset, and more!
Monday, September 30th, 6 - 8pm
Executive Order Bar & Lounge, 868 Mission St.

Please join us for a fundraiser benefitting Sunset native Brandon Lee—journalist, environmental defender and indigenous rights advocate—who was targeted in an assassination attempt in the Philippines.

By coming together to raise funds to cover the cost of this urgent medical transport, we can help bring Brandon home.
---
Term
Elected November 06, 2018 for term January 08, 2019 to January 08, 2023  
---
Board and Committee Assignments
---
Contact Info
City Hall
1 Dr. Carlton B. Goodlett Place, Room 244
San Francisco, Ca 94102-4689
(415) 554-7460 - Voice
(415) 554-7432 - Fax