District 4
Gordon Mar
District 4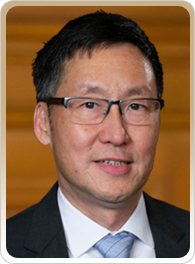 Supervisor Gordon Mar represents District 4 on the Board of Supervisors, including the Central Sunset, Outer Sunset, Parkside, Outer Parkside, and Pine Lake Park neighborhoods.
Prior to his election, Supervisor Mar served as the Executive Director of the Chinese Progressive Association and Jobs with Justice San Francisco, a coalition of 30+ labor, community, and faith-based organizations, where he led successful efforts to improve the living and working conditions of families, seniors, students, and immigrants, and to expand access to good jobs, public education, affordable housing and healthcare.  READ MORE
---
Newsletter
Visiting the newest NEMS clinic at 45th & Taraval — NEMS is offering COVID-19 vaccines throughout the neighborhood. See below for details.

The delta variant has upended our recovery and our reopening, creating new uncertainties, and driving the biggest surge of COVID-19 cases since last winter. 

The data on new cases is stark, and sobering:
San Francisco is averaging 263 new cases a day, a twenty-fold increase since the beginning of June. This led every county in the Bay Area to reinstate a mask requirement for everyone -- vaccinated or not -- while indoors. 

But today we have a vital tool we didn't have during the last surge: vaccines. 

Here are the facts:
- Every vaccine available is safe and effective against the delta variant 
- Vaccinated people are highly unlikely to be hospitalized due to COVID-19
- The case rate among the unvaccinated population is more than double that of the vaccinated population in San Francisco
- There have been no recorded COVID-related deaths amongst fully vaccinated people in SF

Getting vaccinated remains the single most important step each of us can take to protect ourselves, our friends, family, and neighbors from COVID-19. 

While cases are rising dramatically across the City, state, and county, the Sunset and Parkside has continued to follow public health guidelines admirably, and as a result, we have one of the lower case rates in the City, with 34 cases per 10,000 residents over the past two months: 

 

Our vaccination rate as a neighborhood is also relatively high compared to the rest of the country, with an estimated 73% of Sunset residents having received at least one dose of a vaccine — but this is below the Citywide average of 77%:

 

So, we have more work to do. And while the future of this pandemic is uncertain, what's certain is this: vaccines work, and we have a responsibility to ourselves and our neighbors to get vaccinated as soon as we can. 

North East Medical Services is offering the COVID-19 vaccine at their clinic locations, including on Noriega and Taraval, to eligible patients based on the California Department of Public Health and local counties' COVID-19 Vaccine Distribution Plan. Please see below for current eligibility guidelines:
NEMS will provide COVID-19 vaccinations to any community member ages 12 and over!
New patients must register first by:     

Dropping by one of ten NEMS clinics to register in person (using a kiosk or with staff)
Using the online registration portal (currently available in English, Chinese, Vietnamese and Spanish)
Calling our COVID-19 Vaccine Appointment Line at 415-213-1971

All patients under age 18 will need to have their parent/guardian accompany them to their vaccine appointment. Parents or guardians will be asked to provide contact information and a Photo ID at the appointment. For anyone under 18, please also bring your photo ID if available (for example, school ID or driver's license).

I know it's disheartening to be taking steps backward on the road to recovery and a return to pre-pandemic life. Every step we take is informed by data and public health expertise, and the clearest step we can take is encouraging everyone we know to get vaccinated.

This is our shot, and our path forward depends on all of us taking it. 
 
Budget Victories:
Investing in the Sunset

Last month I joined Mayor London Breed for the signing of the City's $13.2 billion budget. This budget is historic in scale, with critical community investments for a strong and equitable recovery centered on health, safety, and housing. 

Our budget is the single most important thing I vote on as your Supervisor, and it's a statement of our values, morals, and priorities as a City. This year I served on the Budget Committee for the first time, ensuring our neighborhood's needs were heard and addressed while negotiating the Board of Supervisors' $124 million spending plan. In collaboration with my Budget Committee colleagues and Mayor Breed, we were able to secure historic investments for the Sunset District, and for our neighborhood's priorities citywide:
 
Public Safety: 

In this moment of reckoning on racism and violence against Asian Americans and surge in hate incidents, we are investing tens of millions in expanding not only law enforcement, but also language access, culturally responsive services, wraparound victim support, case management, building a safety network infrastructure, and cross-racial efforts - because we know our safety depends on the safety of all communities.

Senior escorts and a new team of Community Ambassadors will be coming to the Sunset, with expanded funding we helped secure. Small businesses in the Sunset will be able to access City funding for security upgrades to help prevent and address crime through a new program we're funding. And, we've invested in a dedicated District 4 community safety organizer, to organize and support community leadership working on the ground to enhance neighborhood safety. 
 
Education: 

We secured one million dollars in funding for the City College Workforce Education and Recovery program I've spearheaded, and two million dollars to expand before and after school programs including here in the Sunset. My office has also made direct investments in STEAM grants for District 4 public schools, and to continue City College Sunset, the program we launched to offer City College classes chosen by and for Sunset residents, seniors, immigrants, and high school students. 
 
Housing:

As renters continue to recover from COVID-19 impacts, the single biggest addition the Board of Supervisors made to the Mayor's budget is $32 million in targeted rent relief, thanks to San Francisco voters approving Proposition I last fall. We're also investing in operating subsidies to support extremely low income tenants living in SROs, and I helped secure dedicated Senior Operating Subsidies for additional targeted rent relief for vulnerable seniors and people with disabilities. 

In partnership with Supervisors Myrna Melgar and Connie Chan, we won funding to support affordable housing on the westside, continuing our work to reverse the longstanding underinvestment in housing affordability in the Sunset, Richmond, and District 7 neighborhoods. 
 
Small Businesses:

With vacant storefronts across the City, we've taken a big step to help San Franciscans who want to start a business, investing $12 million to waive City fees for new small businesses citywide. Alongside new legislation I co-sponsored cutting red tape for many merchants, and the approval of permanent Shared Spaces, we're making it clear: if you want to step up to start a small business to serve our communities, we want to help you do it.
 
Climate And Neighborhood Greening:

Meanwhile, record-breaking heat waves, devastating drought conditions, and increasing wildfire risks are all stark reminders that our climate crisis is only growing more urgent. Our response must be equally urgent, and meet the scale of this global, generational, and existential emergency. With Supervisor Rafael Mandelman, I secured investments to launch a Climate Equity Hub, and develop a long-term financing strategy for the City's Climate Action Plan. 

Here in the Sunset, we've also invested in biodiversity and neighborhood greening through the District 4 Neighborway Network -- a new project that will begin outreach soon, to develop a network of greener, safer streets for families -- and some historic investments for both short and long term improvements to Sunset Boulevard. I'm excited to share more about these investments soon. And I co-sponsored legislation to establish more aggressive climate goals, moving up our City's target for reaching net-zero greenhouse gas emissions by a decade, to 2040. When it comes to addressing climate change, we can be bold, we can go big -- and we can't afford not to. 

--- 

Finally, I'm proud of how this budget invests deeply in community resilience -- for queer and transgender communities, communities of color, seniors, and other marginalized residents. This includes dedicated support for information and referrals for seniors in the Sunset, funding I helped secure for a Veterans Affairs Commission Secretary to better support the veteran community, resources for a parent support play group on the westside, and a large investment we've made to support the arts community in the Sunset -- with more announcements on this coming soon!

No budget is perfect, and this year's process included difficult compromises. But I'm proud of the collaborative, thoughtful, and righteous work we put into this process, and I believe this budget is a reflection of our shared values, needs, and priorities — to help the Sunset get our fair share in resources and services, and to ensure San Francisco as a whole can recover in full force, together. 
 
Finding Common Ground on the Great Highway

In case you haven't already heard: The Great Highway will reopen to vehicles on weekdays starting August 16th.

The creation of an oceanfront promenade on the Great Highway during the pandemic has been transformational, with incredible benefits and real challenges. It'll take new and robust investments in westside transit and transportation to truly address the traffic impacts, and it's unreasonable to continue a 24/7 closure without them. 

Meanwhile, a weekday roadway and weekend promenade is a meaningful compromise and the right road forward. We're balancing the benefits of this unique open space with the real need for safe and efficient traffic flow, and maintaining an oceanfront promenade when it's used the most while offering some relief during weekday commute times.

I'm grateful to Mayor Breed for listening and working with us on this adjustment to the pandemic use of the Great Highway, while outreach moves forward to decide the post-pandemic use.

You can read the press release for this announcement here. 
 
Sunset Chinese Cultural District Established

Our legislation to establish the Sunset Chinese Cultural District received unanimous support from the SF Board of Supervisors. This has been a community-led process to establish the City's 9th Cultural District in the mid- and outer Sunset. The Sunset Chinese Cultural District will foster leadership and collaboration to support the resiliency and ongoing vitality of our community in the face of many significant challenges including housing affordability, the struggles of our small businesses and the surge in anti-Asian racism and violence. 

Recent and upcoming events:
On July 10th, we held a Town Hall attended by over 100 people providing feedback on these critical issues. 
The Sunset Chinese Cultural District working group has plans to bring back the Autumn Moon Festival in September, in partnership with Sunset Mercantile
After the Mayor's Office of Housing and Community Development issues an RFP, a project lead will be identified to support the new Cultural District organization and formation of a community advisory board.
We welcome your input and engagement on building this Cultural District to lift up the unsung histories, cultural vitality and needs of this community along with others in the Sunset. If you'd like to get involved, please contact legislative aide Li Lovett, li.lovett@sfgov.org.
 
We celebrated the completion of Segment A of the L-Taraval Project — on time, and on budget! — with the Outer Taraval community on July 9th

Muni Lines Returning

We've been advocating for full restoration of Muni service across District 4, and we're happy to share that starting August 14th, the Muni network will take a big step forward with the return of the 18 46th Avenue and the 28 19th Avenue, the return of the 66 Quintara on an adjusted route, and the extension of the 48 Quintara:
 
18 46th Avenue will connect customers from the Richmond and Outer Sunset to Stonestown.
28 19th Avenue service will be returning between Daly City BART and the Marina (via Lombard).
66 Quintara will resume providing service between Vicente Street & 30th Street and 9th Avenue & Judah Street. Service will be extended to provide connections to UCSF and Haight Street & via Parnassus Avenue along a segment of the temporarily suspended 6 Parnassus. 
48 Quintara/24th Street will be extended to the west from West Portal Station to resume providing service along the pre-pandemic route between 20th Street & 3rd Street and Great Highway & Rivera Street. 
Muni service hours will also be extended to midnight on 16 key routes to help people traveling later, including late night bus service for the 28 19th Avenue, 29 Sunset, and 48 Quintara. 

And Muni's full and original late-night Owl network is scheduled to be restored in August, providing service from midnight to 5 a.m. by adding back the 5 Fulton Owl and 48 Quintara/24th Street Owl. Owl service frequency will remain approximately 30 minutes. 

See the full details for the August 14th service restoration here
 

Free Muni for Youth

Starting August 15th, fares for all youth 18 years and under will be free! No application or proof of payment/Clipper card will be required to ride Muni vehicles with the exception of Cable Cars - simply get on and ride.

Current Free Muni for Youth program participants will no longer need to carry their Clipper card with the pass or tap when boarding vehicles, with the exception of cable car service.

Proof of payment will not be required from youth who appear to be 18 years and younger.

Youth 16 and above are encouraged to carry a student ID or other form of ID for age verification. Muni fares for regular service will also be waived for students enrolled in the SFUSD's English Learner and Special Education Services programs through the age of 22.

Does your child need access to cable car service for regular travel? Current Free Muni for Youth participants can continue to use their Clipper card for free fares or request a new pass, which is also available to San Francisco youth 18 years and younger, regardless of household income.

For access in Muni Metro stations, enter at the gate closest to the station agent booth. If no one is present, the gate will open automatically.
 

All SFUSD schools will be fully open on August 16th. Every school will start at one of three times: 7:50, 8:40, or 9:30am. Find your school schedule here.

Starting September 7, all SFUSD employees will be required to be fully vaccinated for COVID-19. Any employee who is not yet vaccinated will be mandated to test for COVID-19 at least weekly. 

Here are some SFUSD resources as you prepare for the return to in-person instruction:

Guidelines for a Healthy & Safe Return to School
Here are some measures you can take to help slow the spread of COVID-19 when we return to in-person learning.

Preparing for Fall 2021
SFUSD remains committed to a full return to in-person learning on Aug. 16.

Frequently Asked Questions (FAQs)
Read FAQs about in-person learning, safety plans, reopening criteria for school buildings, and more.



 
District 4 Mobility Study Completed

The Sunset is among the most car-dependent neighborhoods in San Francisco. We recently finalized a years-long study on how we can change that by empowering people with more choices: by giving residents better and more sustainable options, more and better services, more infrastructure, and more investments. 

You can read the full District 4 Mobility Study final report here. 

The city has not done enough to meet the transportation and mobility needs of the Sunset effectively, equitably, and sustainably. 
I want to change that, and improve transportation access and transportation options in the Sunset and for the west side. And as this study shows, our neighborhood wants that too.

With this study concluded, our work now turns to implementing the solutions it identified, including:
Piloting an on-demand Sunset Community Shuttle for neighborhood trips
Creating a District 4 Neighborway Network of streets safe and comfortable for families to walk and bike — and unlike Slow Streets, this project will be based on public engagement and input on street selection and street design 
Calming traffic and providing safer pedestrian crossings on Lincoln 
Creating new five-minute loading zones to reduce double-parking on commercial corridors 
We're grateful for all the input that formed this report, and we're preparing to move these projects forward for public outreach and more input, and look forward to partnering with all of you to improve mobility options in the Sunset. 
 
Sunset Libraries Reopened for In Person Services

All three District 4 branches of the San Francisco Public Library — Ortega, Sunset, and Parkside — are now re-opened for full in-person services: browsing in the stacks, using public computers by reservation, accessing free wifi and enjoying restored seating.

You can once again:
Open a library account and get a physical library card
Browse library materials in designated areas 
Use a computer with your SFPL library card
Print, scan, fax and make copies
Ask library staff questions

Check out the full details here, and find your way back to SFPL!
 
Building Electrification Hearing
The recent release of the Intergovernmental Panel on Climate Change's latest report makes it clear: climate change is here, it's unavoidable, and we need to be bolder and braver in every action to combat it. 

In San Francisco, our second largest source of greenhouse gas emissions is the burning of natural gas in our homes. We are in a climate emergency that will only get worse, and there is no path forward to meeting our climate goals without electrifying our buildings. That is why I commissioned a report on building electrification and held a hearing on this topic with climate advocates, the Department of the Environment and the Public Utilities Commission. 

Other Cities are further ahead than we are in decarbonizing buildings, though this is a problem no one has yet really solved. As a wealthy City, a progressive City, and a City with substantial commitments to climate action, we have a responsibility to lead, not follow, on this crucial issue. We can go big, we can be bold, and frankly, we can't afford not to. 

Our hearing made it clear that  we must act, and act with urgency to electrify our buildings. We need an equitable transition, that brings everyone along, that offers funding and technical assistance, and that doesn't put the cost burdens on the most vulnerable. We need a just transition from fossil fuels in buildings, one that creates good-paying union jobs, and a pathway for workers in impacted industries. And we need a collaborative transition — we need to work across sectors, hand in hand with community and labor stakeholders, and we need to ensure seats at the table for residents, for workers,  for community stakeholders. 

We'll have more to share on this work soon. In the meantime, you can read the full report here, and read more about our hearing in the SF Examiner and the SF Chronicle. 
 

If you can't pay rent because of income loss or increased expenses due to the pandemic, there are emergency laws in place to protect you from eviction. Read more about your rights here, or call a tenant rights group for more information.

San Francisco tenants may be eligible for two different programs: one run by the state and one run by the city. The two programs both use Federal Emergency Rental Assistance funds, but have different guidelines for who they will prioritize helping and what help they will offer. Tenants are only eligible for a total of 15 months of help, and may choose either program or a combination of the two as long as they cover different months. Both programs are available to tenants regardless of immigration status.
If you need help paying rents due between April 2020 and March 2021, apply to the State's emergency rental assistance program at housingiskey.com. The amount of help eligible tenants receive will depend on the participation of their landlord. See more information below.
If you need help with rents from April 2021 and forward, the City's program can provide up to three months back rent plus three months forward rent at a time to eligible tenants who meet the city's priority guidelines. See more information at sf.gov/renthelp.

South Sunset Playground Fields Turf Replacement

On August 9th, work began to replace the synthetic turf on the fields of South Sunset Playground. 

This project has been a long time coming, and we're proud and grateful to see it finally move forward. Work is already underway, and will continue through December, including plans to:
Remove and recycle the existing synthetic turf and infill material;
Install a new turf base pad on top of the existing field rock base material;
Install new synthetic turf using a natural infill material;
Provide new soccer goals for adult and youth play;
Replace damaged and worn benches, backstops, fence fabric, gates, trash receptacles and park signage;
Install three new curb ramps at 40th Avenue and Wawona Street per ADA requirements; and
Repave concrete pathway per ADA requirements.
19th Avenue Combined City Project

Here is what is happening this month on 19th Avenue:

Lincoln Way Intersection
Sewer-lining 8/16-8/27/21
Irving to Judah  
Auxiliary Water Supply service installations
Sewer lining  8/16-8/27/21
Judah to Kirkham 
Preparing jacking/receiving pits, pipe ram casing, installations of fire hydrant 
Kirkham Intersection (West) 
Demo and installation 20" of Auxiliary Water Supply Service until 8/27/21 
Hydrostatic Testing 8/30-9/1/21
Electrical work 8/11-8/17/21 
Sewer-lining work Kirkham to Lawton 8/16-8/27/21
Lawton Intersection (East)
Electrical Work  8/18-8/24/21
Demo/form/pour curb and gutter 8/16-8/18/21
Sidewalk pours 8/19-8/25/21
Curb ramp pour 8/26/21
Bus Pad 8/27-9/9/21
Moraga (East)
Pour Curb ramp 8/16/21

Moraga (West)
 East Intersection Electrical work 8/18-/8/24/21 
(East)Concrete works, curb and gutter curb-ramps and sidewalk replacement 
Demo/form/pour curb and gutter  8/31-9/6/21 
(East) Bus Pad work 8/31-9/6/21
Noriega (Southwest side)
Demo/form/pour sidewalk 8/6-8/12 
(Eastside) 7/29-8/18/21
Bus Pad 8/13-8/26/21
Electrical 8/9-8/13/21
Rivera 
Rivera to Santiago (Westside)
Santiago to Taraval (Westside)  
Sewer work removing and replacing 8'inch pipe with 12"inch pipe. 8/6-8/19/2021 
Installing 2 manholes and culverts 8/11-8/24/21
Shoring, excavation and pouring manholes 8/11-8/24/21
Water Department Connections 8/16/21
Backfill Trench 8/16/21
Taraval 
 Water Department Connections 8/23-8/27/21
Backfill Trench 8/27/21
Winston 
Demo/form/pour gutter and sidewalk 8/16-8/20/21

Holloway 
Demo/form/pour gutter and sidewalk 8/23-8/27/21

*** Please Note: Construction scheduling is subject to change due to rain, equipment breakdown, unforeseen field conditions, existing utility conflicts, crew availability, or early/delayed completion of work at a prior location. ***

During Construction:
Street parking may be impacted while construction occurs on a block. In some cases, depending on the phase of work, street parking may not be possible on part of the adjacent block as we taper traffic lanes in order to accommodate the necessary work zone. Crews also may detour traffic to allow for a safe work zone. We kindly ask that motorists please plan ahead and allow more travel time during construction hours.

Please see the posted "no parking" barricade signs for exact work hours, days, and locations. Parking restrictions may vary per block depending on the scope of work.

We apologize for the inconvenience and thank you for your patience as Public Works makes these critical improvements along 19th Avenue.
 
Events at Sunset Mercantile

Sunset Mercantile continues to expand their event programming on 37th Avenue, building on the success of the Outer Sunset Farmers Market and Mercantile, and we're proud to support them! 

Sunset Mercantile connects community, local commerce, and causes in festive, family-friendly pop-up events. Their markets feature local makers, merchants, artists, food artisans, agricultural producers, causes, children's activities, live entertainment, occasional beer & wine garden, and good times for all.

They follow thoughtful and comprehensive COVID-19 safety plans that include guidelines, protocols, and programs of activities that evolve as needed and always reflect the goal of helping to ensure the health, safety, and well-being of the community, vendors, and staff.

Come eat, drink, shop, play, connect, and be local! See their full calendar of events here. 
Launching August 14th from 10-4pm, Secondhand Saturdays is inspired by the Inner Sunset Park Neighbors Inner Sunset Sunday's Flea Market.

Secondhand Saturdays give our secondhand vendors and neighborhood garage sellers a place to sell their wares in the Outer Sunset at our open-air business corridor and community space, located at 37th Ave between Ortega and Pacheco St.

Come shop local vintage clothes and goods, enjoy live music from Bay Area artists, booths by 30+ vendors including a community yard/garage sale zone, boba, coffee, and more!
 

Did you know the Outer Sunset Farmers Market isn't just on Sundays anymore? You can now enjoy the same access to fresh local produce and wares on Wednesdays! Come by the Wednesday Farmers Market from 3pm-7pm and see what finds await you!
 
---
Senior Power

August 12, 9A-1P: Senior Power Presents: @ 37th Ave & Ortega, in the big blue tent:
Come anytime, to see the art by Kathryn, hear original Poems by Adele, join the sing-a-long with Daniel, get personal tech help w/computer or phone from Peter & the latest transportation help from Noah.  Special Improv Theatre Performance by The Cosmic Elders @ 11A (only).  Pick up a helpful flyer, recipe, meet a friend! 
 
Volunteering on Sunset Boulevard

Our friends at Climate Action Now spent weeks this summer removing over 2,300 ft2 of pavement to support biodiversity and water table restoration, and now they're deepen their focus on the Urban Forest of Sunset Boulevard, and invite you to join the fun!

Sign the waiver online before you show up: http://climateactionnowcalifornia.org/volunteer
And we'll see you in the field!

Activities will include irrigation support, soil building, weeding and some tree replacement planting. 

Come support local pollinators and join your neighbors to cultivate San Francisco's #ClimateCorridor.
 
See you at the Farmers Market!
You're receiving this email because you subscribed to our newsletter, signed in at one of our events, or contacted our office.
This email was sent by: City and County of San Francisco
1 Dr Carlton B Goodlett Place, San Francisco, California, 94102 United States

Privacy Policy
---
Term
Elected November 06, 2018 for term January 08, 2019 to January 08, 2023  
---
Board and Committee Assignments
---
Contact Info
City Hall
1 Dr. Carlton B. Goodlett Place, Room 244
San Francisco, Ca 94102-4689
(415) 554-7460 - Voice
(415) 554-7432 - Fax