District 4
Gordon Mar
District 4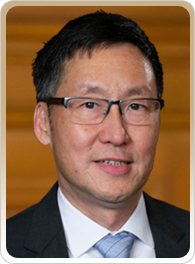 Supervisor Gordon Mar represents District 4 on the Board of Supervisors, including the Central Sunset, Outer Sunset, Parkside, Outer Parkside, and Pine Lake Park neighborhoods.
Prior to his election, Supervisor Mar served as the Executive Director of the Chinese Progressive Association and Jobs with Justice San Francisco, a coalition of 30+ labor, community, and faith-based organizations, where he led successful efforts to improve the living and working conditions of families, seniors, students, and immigrants, and to expand access to good jobs, public education, affordable housing and healthcare.  READ MORE
---
Newsletter
With the holidays here, it's important to remember that we're still in the midst of the most dangerous period of the pandemic, and we must celebrate safely this year. We've made progress in slowing the spread of Covid-19 with the newest public health restrictions, but the surge in cases continues and continues to be an incredibly serious threat to the health and wellness of our entire City. 

The first Covid-19 vaccines in San Francisco were administered last week to frontline health workers, offering real hope that the end of this pandemic is somewhere on the horizon. But vaccine supplies remain limited, and will be given in accordance with California's vaccine prioritization plan, which requires that the first phase of vaccines be administered to health care workers and residents of long-term care facilities, including nursing homes. Most of us will likely not have access until the vaccine supply is no longer limited, which is expected to be later in 2021.

Until then, it is paramount that we continue to follow all public health orders to save lives. San Francisco is running out of ICU beds, and it will take all of us making real sacrifices to get through this crisis period. We all want to visit our friends and family for the holidays, but the only safe way to do that right now is virtually.

Because of our dangerously low ICU capacity, San Francisco has issued a new health order mandating a 10 day quarantine for anyone traveling from outside the Bay Area. 

Please, stay home as much as possible, stay safe, wear your mask, and support local businesses safely -- especially with take-out dining, and at safe outdoor events like the Outer Sunset Farmers Market and Mercantile.
 
Happy holidays, and please do not hesitate to reach out to my team with any questions, issues or feedback; call 415-554-7460 or email marstaff@sfgov.org.
City College Sunset Spring 2021

We are excited to announce the City College Sunset Spring 2021 semester starts on January 19th! Once again, we're offering tuition-free classes requested by the Sunset community including mind-body health for older adults, child development, English as a Second Language and high school dual enrollment classes in ethnic studies and American Sign Language. For more details and to enroll, visit www.citycollegesunset.com.

 
(Photo taken pre-pandemic)

The classes include Child Growth and Development, Introduction to Early Childhood Curriculum, American Sign Language, Intro to Ethnic Studies, Mind-Body Health, and Beginning/High School ESL.

Interested? An in-person enrollment assistance event will be held on January 9, 10am-1pm at Wah Mei School (1400 Judah Street.)

Enroll now at CityCollegeSunset.com or contact Administrative Aide Alan Wong at 415-554-7460 or alan.wong1@sfgov.org for more information. 
 

Thanks to the hundreds of residents and neighborhood groups who've provided input to our Sunset Forward community planning process over the past few months. We're still seeking ideas and input about priority community needs from everyone who lives, works, studies, worships, or plays in the Sunset District.

If you haven't already done so, please add your voice by completing the 15-minute Sunset Forward online survey, which is open until the end of the year. We especially need to hear from people who are currently underrepresented in our survey responses based on demographic data: people of color, youth and seniors, renters, and low- and middle income households.
 
100% Affordable Housing for Families

I'm excited to join with the Mayor's Office of Housing and Community Development and TNDC to announce the very first 100% affordable housing project for families in the Sunset at 2550 Irving, the site of the Police Credit Union which will be relocating to a new location nearby. This project will expand access and opportunities for families priced out of our neighborhood including employees at our neighborhood shops and restaurants, preschool teachers and frontline healthcare workers.

Along with the affordable housing project for educators breaking ground next year on 43rd Avenue, this is exactly the kind of new housing we need in the Sunset. I'm incredibly excited about this project and I look forward to supporting it moving forward with community input.

Read more in the Examiner
 
The Future of the Great Highway

I'm grateful to the 500+ people who joined us for our virtual Town Hall on the future of the Great Highway a few weeks ago. This street belongs to the public, and you should have a voice in deciding its future. In partnership with the San Francisco County Transportation Authority, we've launched a texting survey, and we want your input.

Weigh in on the long term future of the Great Highway through our texting survey by:
English: Text "Great Highway" to 415-358-0017
For Spanish: Text "Gran Carretera" to 415-358-0017
For Simplified Chinese: Text "伟大公路" to 415-358-0017
For Filipino: Text "Mahusay na Highway" to 415-358-0017
If you missed the town hall, you can check out the live stream and slide deck here.

This survey is part of our District 4 Mobility Study to improve transportation options in the Sunset. Learn more about the study and sign up for updates here.
 

Urging a Just Transition to a Fossil Fuel-Free Future

Our resolution calling for a just transition to a fossil fuel-free future in California was unanimously passed by the Board of Supervisors.

California is one of the largest extractors of fossil fuels in the country, and we cannot be a true climate leader without addressing the dirty oil and gas production within our borders.

Even if we never never build a new oil or gas well, existing fossil fuel production alone will push the globe past the 2 degrees of warming established as the livability limit for our planet in the Paris Climate Accord. Our only hope for a livable future is to leave fossil fuels in the ground.

This resolution is rooted in the demands of the Last Chance Alliance, a coalition of over 750 public health, environmental justice, climate, and labor organizations, and I'm so grateful for their leadership. Together, we're calling to:
Stop new fossil fuel permits
Drop existing existing oil and gas production, and
Roll out health and safety buffers
Watch our press conference on this resolution here. 
 
---

Extending Public Health Emergency Leave

We've again extended Public Health Emergency Leave. This groundbreaking policy provides two extra weeks of fully paid leave for workers impacted by Covid-19, and is more important now than ever before as we face the worst surge in transmissions of the entire pandemic. Economic security and public health are deeply intertwined, and this protection for workers helps protect all of us. I'm proud our original ordinance served as a model for statewide legislation, and proud to continue to keep it in effect as the crisis continues. 
 
---

Zuckerberg San Francisco General Hospital Resolution

The Board of Supervisors passed a resolution I authored condemning the naming of SF General Hospital after Mark Zuckerberg, and calling on City departments to develop better naming policies aligned with San Francisco values. San Francisco's only public hospital should not bear the name of a person responsible for endangering public health in our country and around the world. 

From endangering the privacy rights of the public, to the flourishing of racial resentment and white supremacy on its platform, to monetizing misinformation and political violence -- Facebook is not reflective of San Francisco values, and its founder and CEO should not hold the honor of the name of our public hospital.

Read more from CBS and the Examiner
 
---

Inquiry into PUC Contracting

I've submitted a formal letter of inquiry to the San Francisco Public Utilities Commission requesting documentation for community benefits commitments from private businesses awarded contracts with the PUC. The PUC's Community Benefits Program has been an innovative strategy and important tool to support the needs of neighborhoods and has provided education and opportunities for public school students and benefits for diverse communities.

However, as part of the ongoing federal investigation into corruption in San Francisco government, the PUC's general manager has now been charged with accepting a bribe from Walter Wong while he was seeking a major PUC contract. This is only the latest in a long list of charges that have undermined the trust of the public in City government. Restoring public trust starts with transparency and accountability, and that's the goal behind this letter of inquiry.

I am requesting details on agreements that SFPUC has undertaken with contracting entities to provide $37.4 million in "community benefits" as a condition for being awarded contracts totaling $2.2 billion. The details of these agreements have thus far not been fully disclosed by the PUC, and there have been allegations of impropriety. Given the scope of these contracts, the public deserves accounting and greater accountability for these contracting agreements.
 

Lower Great Highway Pedestrian Improvements Project

At our urging, speed tables have been installed on the Lower Great Highway at Irving, Ortega, Santiago, and Ulloa streets. The Santiago speed table is only partially constructed due to constraints from the L-Taraval Improvement Project, but will be completed in the coming months. 

This is part of our overall Great Highway and Outer Sunset Traffic Management Project. Also at our urging, SFMTA has launched a project page for this work. For more information and updates, visit the project page here. 
 

Ocean Beach Climate Adaptation Project – South Ocean Beach Multi-Use Trail Project

On December 3rd, multiple City agencies held a virtual community meeting for feedback on the South Ocean Beach Multi-Use Trail Project. 

Together with the SF Public Utility Commission, this proposed Recreation and Parks project will replace the Great Highway between Sloat and Skyline as part of the City's multi-agency Ocean Beach Climate Change Adaptation Project. The project will build a new multi-use trail that is approximately 12' wide, a plaza at Sloat, a parking lot and restroom.

For more information, visit the project page here, and view the slides from the community meeting here. 
 

L-Taraval Transit Improvement Project

Work Forecast Plan for the Weeks of December 19, 2020 to January 1, 2021:
Details of Work Performed:

Continuation of waterline work is planned for:

December 22-23 between 44th and 43rd Avenue
December 21-24 between 48th and 46th Avenue

Sidewalk curb restoration and driveway curb cut widening work is planned for:

December 28-30 between 46th and 45th Avenue 

Construction of accessible boarding platform is planned for:

December 21-23 and December 29 at Taraval Street and Sunset Boulevard
December 22-23 between 39th and 40th Avenue 

Track replacement work is planned for: 

December 19, December 21-24 and December 28-31 between 43rd and 41st Avenue

What to Expect:

Excavation requires jackhammering of the pavement. Dust control measures will be in place to prevent dust kick up from the work.

Heavy vibrations from the shoring and sheet piling work is expected for open trench work.

Time of Work:

Monday to Friday 8:00 a.m to 5:00 p.m.; Saturday to Sunday 8:00 a.m to 5:00 p.m. Hours subject to change based on construction needs. 
No work on Friday, December 25, 2020. 
No work on Friday, January 1, 2021.

Traffic Impacts:

Some parking will be temporarily restricted in construction zones and traffic lanes will be modified during active work.

For track replacement work, traffic will be detoured at the intersections of 43rd and 42th Avenue at all times of the day until track replacement work along these segments are complete. During active construction hours, parking on both sides of the blocks will be temporarily restricted to give the crew the safety clearance they need to demo and replace the aged tracks in the center of the road and allow eastbound/westbound vehicular traffic. Parking will be returned at the end of each work day along the impacted blocks.  

Muni Impacts:

Since Thursday, Dec. 17, due to construction work, the L Bus has rerouted from Taraval Street between 40th and 46th Avenue. The following temporary bus stop changes are in place at all hours through Wednesday, Jan. 6:

Inbound stop at Taraval and 44th Avenue has been  temporarily relocated to Ulloa Street and 44th Avenue
Inbound stop at Taraval and 42nd Avenue has been temporarily relocated to Ulloa Street and 42nd Avenue
Inbound stop at Taraval and 40th Avenue has been temporarily relocated to 39th Avenue and Taraval Street
Outbound stop at Taraval and 40th Avenue has been temporarily relocated to 40th Avenue and Taraval
Outbound stop at Taraval and 42nd Avenue has been temporarily relocated to Ulloa Street and 42nd Avenue
Outbound stop at Taraval and 44th Avenue has been temporarily relocated to Ulloa and 44th Avenue
Outbound stop at 46th Avenue and Ulloa has been temporarily relocated to Ulloa and 46th Avenue 
19th Avenue Combined City Project
The 19th Avenue Improvement project to enhance pedestrian safety, boost Muni efficiency and upgrade aging underground utilities continues to move forward.

Construction of the multi-agency project is scheduled to last 27 months. Throughout the duration, 19th Avenue is anticipated to remain open.
 
Work will take place on one side of 19th Avenue and in one lane at any given time. Construction is scheduled for 7 a.m. to 5 p.m., Monday-Friday. 
 
Although there is no full closure of 19th Avenue planned for this project, it is strongly encouraged that, when possible, motorists use alternate routes, such as Sunset Boulevard, Lombard Street, Franklin Street, Oak Street and Van Ness Avenue. 
 
San Francisco Public Works is leading the project. Partners include the San Francisco Municipal Transportation Agency, the San Francisco Public Utilities Commission and Caltrans. 

We are working with SFMTA to minimize traffic impacts during construction, while there will be inconveniences, the benefits will be long-lasting: safer pedestrian corridors, more efficient Muni service, upgrades to the aging utilities and fresh paving.
Project Update

Week of December 16-January 5, 2021
Sewer replacement continues Judah to Kirkham (westside) southbound lanes.
Week of January 6-28th, 2021
Sewer replacement Kirkham to Lawton (westside) southbound lanes.
Look Ahead Schedule
No work is scheduled for the 19th Avenue Project the week between Christmas and New Year's Day (01/01/2021).
We apologize for the inconvenience and thank you for your patience as we make these critical improvements along 19th Avenue.

We're taking a short break from our weekly virtual office hours and biweekly virtual town halls for the holidays, but office hours will resume next Friday.

Every Friday afternoon, I meet with constituents one on one to discuss anything you like. Reach out to marstaff@sfgov.org to sign up!
 
Free grab and go meals are available for all children 18 and younger every Thursday. Pick up 2 days' worth of prepared meals, plus snacks, fresh fruits and vegetables, and milk is included.
 
Visit any of the locations and provide the child's first name, last name, and birthdate for a card to pick up meals.
 
In the Sunset, meals can be picked up at AP Giannini and at Lincoln High School on Thursdays 2pm-3:30pm.

Note that pickup will not be available on Christmas Eve or New Years Eve, but will resume the regular weekly schedule starting January 8th. 
 
#SunsetSolidarity Spotlight: Sunset Community Cleanup!

I'm incredibly grateful to Pauline Chin and all the volunteers who participated in a Sunset Community Cleanup earlier this month! Pauline took the initiative to bring together neighbors to pitch in and help keep the Sunset clean. With support from SF Public Works and the Rotary Club of SF Chinatown, 40 volunteers split into 4 groups to clean Irving, Noriega, Taraval, and the Great Highway.

Everyone wore  protective gear including masks and gloves and stayed 6 feet apart from others, and participants took home their cleaning supplies to continue to pick up litter on their block and immediate neighborhoods.  

This is a perfect example of how countless Sunset neighbors have stepped up and showed solidarity for our neighborhood and entire community during this challenging year — thank you so much to Pauline and the entire Sunset Community Cleanup crew!
You're receiving this email because you subscribed to our newsletter, signed in at one of our events, or contacted our office.
This email was sent by: City and County of San Francisco
1 Dr Carlton B Goodlett Place, San Francisco, California, 94102 United States

Privacy Policy
---
Term
Elected November 06, 2018 for term January 08, 2019 to January 08, 2023  
---
Board and Committee Assignments
---
Contact Info
City Hall
1 Dr. Carlton B. Goodlett Place, Room 244
San Francisco, Ca 94102-4689
(415) 554-7460 - Voice
(415) 554-7432 - Fax