District 4
Gordon Mar
District 4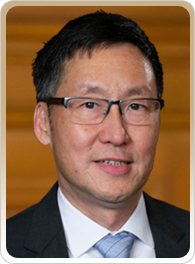 Supervisor Gordon Mar represents District 4 on the Board of Supervisors, including the Central Sunset, Outer Sunset, Parkside, Outer Parkside, and Pine Lake Park neighborhoods.
Prior to his election, Supervisor Mar served as the Executive Director of the Chinese Progressive Association and Jobs with Justice San Francisco, a coalition of 30+ labor, community, and faith-based organizations, where he led successful efforts to improve the living and working conditions of families, seniors, students, and immigrants, and to expand access to good jobs, public education, affordable housing and healthcare.  READ MORE
---
Newsletter
As cases of COVID-19 surge in San Francisco, we have to stay vigilant. We have to wear our masks, keep our distance, wash our hands, and continue to follow public health guidance.

We also have to remember that our community and our neighborhood are strong, resilient, and united. I've seen this spirit of solidarity and compassion countless times over the last few months, in the kindness of neighbors delivering groceries, the creativity of small businesses adapting to new challenges, and the service of so many stepping up to lead by example across the City and across our communities. I'm proud of all the volunteers in the Sunset Neighborhood Help Group showing the best of our neighborhood, everyone supporting our #SunsetStrong campaign to uplift local merchants, and I'm proud of residents like Naima and Walt Sutton, 8 and 10 years old, who organized a youth-led march on the Great Highway last month, calling for justice and solidarity with the #BlackLivesMatter movement.

Thank you to the many constituents who have shared feedback, experiences and suggestions as we navigate this challenging and uncertain time together. As always, you can contact my office at 415-554-7460 or marstaff@sfgov.org.
Sunset Forward: Planning Together for the Future of our Community
Sunset Forward is a community-driven process to identify current needs and craft a collective vision for a livable, diverse, and thriving future in the Sunset District. Through the participation of residents, we hope to craft a community plan which will set local priorities on housing, transportation, and neighborhood businesses and services in the District. Sunset Forward is a collaboration between my office, the San Francisco Planning Department, the San Francisco County Transportation Authority (CTA) and the District 4 Youth and Families Network, a coalition of non-profit community-based organizations in the Sunset District .

If you live, work, study, or play in District 4, please come participate in the community planning process! Sign up to receive email updates about the project, including future events and opportunities to participate. Over the next several weeks, we are hosting a series of focus group discussions to understand the community's most pressing needs, and hear personal stories and perspectives from a diverse cross-section of District 4 community members. I encourage you to visit the Sunset Forward website for more information and to sign up to participate in a virtual focus group.
Take the District 4 Mobility Survey
Last year, I asked the CTA  to conduct the District 4 Mobility Study to analyze the travel patterns in the Sunset and Parkside neighborhoods and identify ways to increase walking, biking and transit options in and around the area. District 4 has some of the highest shares of drive alone trips in the city. The outcome of the study will include recommendations for short and medium-term strategies to make it easier and more convenient for residents and visitors in the area to take transit, bicycle, walk and carpool.
This study aims to improve the health and livability of District 4 while enhancing economic vitality and addressing climate change at the local level. Outreach has begun on the study starting with the District 4 Mobility Study Town Hall that I hosted on May 23.
We want to hear about how you get around the Sunset, so we can better meet the mobility needs of our neighborhood. Please take a few minutes to fill out our District 4 Mobility survey, and make your voice heard! This survey and study will inform transportation planning and projects in our neighborhood, and is part of our overall Sunset Forward community planning process to craft a collective vision to meet the current and future needs of our diverse Sunset District community. Visit the District 4 Mobility Study website for more information and to sign up for updates.
Outer Sunset Farmers Market
Every Sunday, 9am - 3pm
37th Ave between Ortega and Pacheco

Our staff and volunteers will be at the Outer Sunset Farmers Market every Sunday for the month of August. Stop by our booth to say hi and learn more about what our office has been working on!

This weekly open-air outdoor market features farmers, food artisans and vendors, artists and local organizations, and will continue year-round! The market operates under a thoughtful and comprehensive COVID-19 safety plan, so come support local Sunset and SF small businesses and discover all that our neighborhood has to offer. We hope to see you there!
 
#SunsetStrong Totebag for a Good Cause
#SunsetStrong teamed up with the iconic local clothing brand San Franpsycho to create a beautiful and handy totebag! Show your support for local businesses and shop in style at the new Sunday Outer Sunset Farmers Market  while supporting a crucial local cause--$7 from each tote bag sold will be donated to  Project Homeless Connect. Thank you so much to the team at San Franpsycho for supporting the Sunset small business community and generously donating to an essential organization assisting San Franciscans most impacted by this health crisis. Click here to order your tote bag!
#SunsetStrong is a community driven effort connecting neighbors with ways to support local Sunset businesses who are working hard to survive and eventually thrive through this difficult time. Visit www.sunsetstrong.com and follow us on Instagram to see who's open for business.
Friday August 14, 10am - 1pm

48th Ave and Judah (in front of SF True Light Baptist Church) 

Project Homeless Connect has relaunched its Sunset CareVan with safe curbside pickup. The CareVan pops up every second Friday of the month at 48th Ave and Judah. Services and supplies include: DMV vouchers, readers, backpacks, sleeping bags, socks, hygiene kits, menstrual products, phone chargers, Muni tokens, and more.

If you have any questions about services, please call 855-588-7968 or email EDC@projecthomelessconnect.org

If you are interested in volunteering at the next Sunset outreach event, please email pschlesinger@projecthomelessconnect.org
Enroll Now: City College Sunset Fall 2020
Supervisor Mar and City College of San Francisco are excited to announce the continuation of City College Sunset for the Fall 2020 semester with five classes serving working adults, parents, seniors, and high school students. Classes start the week of August 17 and are tuition-free for San Francisco residents. Due to COVID-19, classes will be conducted remotely. Classes offered include child development courses, mind-body health for seniors, and American Sign Language and race and ethnic relations for high school students. 
 
For more information on classes and enrollment, visit www.CityCollegeSunset.com.
 
Did you do the Census yet?
Your response to the 2020 Census will help inform how more than $675 billion in federal funding each year is distributed to communities for education, health care, and other services. Responding is important for you and your family, so include everyone in your home on your census questionnaire.

The Census Bureau is bound by law to keep your information confidential. The Census cannot release any identifiable information about you, your home, or your business, even to law enforcement agencies. The law ensures that your private data is protected and that your answers cannot be used against you by any government agency or court. The answers you provide are used only to produce statistics. You are kept anonymous.

For information in Chinese click here. 
SFPUC Utility Bill Discounts
The San Francisco Public Utilities Commission has announced a number of Bill Relief Programs that offer discounts to residential and small business/non-profit customers who need help paying their utility bills. These programs are available for a limited time--you can learn more and apply by clicking here or calling 415-551-3000.
SFPUC Source: Virtual Explorations
The SFPUC would like to cordially invite you to its new summer series, The SFPUC Source: Virtual Explorations! Join expert guides on virtual explorations of the water, power, and sewer system that serves our San Francisco and Bay Area customers on Wednesdays at 1pm for our summer sessions. Virtually, we will be able to take you to places never visited before by the public. Attend three sessions to receive an exclusive virtual prize. Attend five sessions and enter to win an SFPUC gift basket! For more information, click here.
Back-to-School Distance Learning Support by Comcast and AT&T
With schools starting the semester with distance learning, SFUSD has partnered with Comcast to provide internet service to eligible students for free to help them be connected for distance learning. Comcast is also providing free access to their public Xfinity WiFi hotspots. These are available to anyone who needs them, including non-customers, through the end of 2020 to help provide additional support to folks. Eligible families can sign up for internet through their schools. For additional information, contact Dillon Auyoung at Comcast at 415-715-0551.

For families who are looking for access to the Internet for distance learning: AT&T is also offering an affordable way to stay connected with Internet service for $10/month and expanded eligibility requirements. More details at att.com/access or call (855) 220-5211.
 
Free Home-Delivered Meals for Seniors
Great Plates Delivered SF, an emergency food assistance program for older adults sheltering in place due to the COVID-19 pandemic, has been extended to September 9, 2020. This City-run program delivers three free meals a day to eligible seniors. The City has partnered with restaurants and food vendors to prepare and deliver meals to our community's older adults. All deliveries are contactless for safety, and all individuals delivering meals are subject to background checks. For more info about this program or other services, please call (415) 355-6700 or visit: www.sfhsa.org/greatplates. The City's helpline is available Monday through Friday from 8am to 5pm. 
Illegal dumping has become a growing problem in the Sunset and throughout the city. The Board of Supervisors recently passed a new law strengthening the City's illegal dumping ordinance. The new law authorizes the Department of Public Works to impose administrative penalties and fines for illegal dumping, provides for additional enforcement remedies and expands the definition of illegal dumping to capture electronic waste.

Please be a good neighbor and contact Recology at recyclemyjunk.com or (415) 330-1300 to schedule a free pick-up for unwanted bulky items, or visit the Department of Environment's Eco-Finder to find out how to get rid of just about anything.
Visit SF's Museums from Home
Visit San Francisco Museums From Home to explore a catalog of resources that provide free online access to exhibits, activities, and interactive programs at over a dozen local museums and cultural institutions. This program is part of San Francisco Museums For All, a program to make cultural institutions accessible to San Francisco residents who receive public benefits. More information can be found at the San Francisco Museums For All website, by calling 311 or emailing sfmuseumsforall@sfgov.org.
Pet Food Bank: Donate or Receive
The Animal Connection is giving away free pet food to those affected financially by COVID19 and for those that are quarantining. If you are interested, please contact Isabella Alcaraz at (415) 564-6482 or info@animalconnectionsf.net or fill out this form. You can drop off pet food donations at 2550 Judah Street during business hours. Thank you to The Animal Connection family for their compassion and service to our furry friends and their guardians!
Saturday August 8, 10am - 4pm
20th Ave between Vicente and Ulloa

Shop safely while supporting your neighbors! Discover one of a kind clothing, home decor, crafts, beauty supplies and more at this socially-distant estate and garage sale fair this weekend.
You're receiving this email because you subscribed to our newsletter, signed in at one of our events, or contacted our office.
This email was sent by: City and County of San Francisco
1 Dr Carlton B Goodlett Place, San Francisco, California, 94102 United States

Privacy Policy
---
Term
Elected November 06, 2018 for term January 08, 2019 to January 08, 2023  
---
Board and Committee Assignments
---
Contact Info
City Hall
1 Dr. Carlton B. Goodlett Place, Room 244
San Francisco, Ca 94102-4689
(415) 554-7460 - Voice
(415) 554-7432 - Fax