District 1
Connie Chan
District 1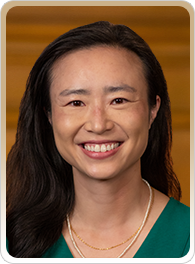 Supervisor Connie Chan
Supervisor Connie Chan represents District 1 on the Board of Supervisors, including the Inner Richmond, Central Richmond, Outer Richmond, Lone Mountain, Golden Gate Park, Lincoln Park, and University of San Francisco. Connie Chan was raised in San Francisco since the age of thirteen, and owes so much to this incredible City. Today, Connie has served our City at every level and understands how policy goals at the top are implemented into operational actions for San Francisco residents.
Born in Hong Kong, she moved to San Francisco at the age of 13 with her mother and younger brother. Her family was able to obtain a rent-controlled apartment in Chinatown (the same apartment her mother lives in today) because her mother was able to develop the skills she needed for a new career, as a claims processor at Chinese Hospital, thanks to classes at City College of San Francisco.
After graduating from Galileo High School, Connie earned her bachelor's degree from the University of California, Davis and then went to work giving back to the community that had done so much for her family. She started out as a volunteer interpreter, working with pro bono attorneys for SF Bar Association's Volunteer Legal Outreach, while serving as a community organizer for SF SAFE and Community Youth Center.
In 2006, she was recruited to be an aide to Supervisor Sophie Maxwell and later served as an aide to then-District Attorney Kamala Harris, followed by Supervisor Aaron Peskin in 2016. Since then, Connie also served at San Francisco Recreation & Parks and City College of San Francisco.
Connie's long-time partner Ed became a San Francisco firefighter in 2011 – the same year they bought their home in the Richmond District. Today, they are raising their son who is a student at Lafayette Elementary School.
Connie is honored to serve District 1 residents and her priorities as supervisor will be to ensure the same opportunities San Francisco has given her are available for all San Franciscans now and for generations to come. .
---
Newsletter
News from City Hall
Fund our AAPI Communities

Earlier this month, I introduced legislation to allocate $118 million to invest in the Asian Pacific Islander (API) community. The legislation, known as the API Equity Fund, is a multi-million dollar investment in Asian and Pacific islander communities and non-profits over the next 2 years.

Our communities have been under attack – this is why the API Equity Fund is necessary to invest in communities so we can recover equitably. This investment will help stabilize the communities who are often significantly displaced during economic downturns.

Read more in the SF Chronicle and Mission Local.
City Budget Hearings
The Budget and Appropriations Committee of the Board of Supervisors has been holding hearings about the Mayor's proposed budget for the next two fiscal years. They have scheduled Public Comment Day on the Annual Budget for Friday, June 24, 2022, at 10:00 a.m. This will be the public's opportunity to provide their testimony on the proposed annual budget.

If you cannot make it to City Hall or call in, you can still submit your concerns and comments by email to the Brent Jalipa, the clerk of the Budget Committee at brent.jalipa@sfgov.org.

預算及撥款委員會主席已定於 2022 年 6 月 24 日上午 10 時舉行年度財政預算案公眾評論日。 公眾人士可藉此機會就 2022 至 23 財政年度(截至 2023 年 6 月 30 日止)和 2023 至24 財政年度(截至 2024 年 6 月 30 日止)擬議的《撥款及年薪條例》(檔案編號 220669和 220670)發表意見。 

請瀏覽「財政預算案資訊」網頁: www.sfbos.org/budgetinformation 獲取有關年度財政預算過程的最新資訊。 亦可通過點擊「財政預算案資訊」網頁上的連結: Provide Budget Comment (brent.jalipa@sfgov.org) 隨時提交有關市政預算的公眾意見。
 
COVID Updates & Resources
The San Francisco Department of Public Health (SFDPH) announced earlier this week that with federal and state approvals and recommendations, the COVID-19 vaccine is now available for children ages 6 months to 4 years.  

Most families and caregivers will be able to access vaccines for this age group through their health system providers, pediatricians, and select pharmacies; individual providers will begin outreaching to their patients directly to book appointments.

To  ensure equitable access to vaccines, SFDPH will begin offering COVID-19 vaccines to families who need them at SFDPH-operated and neighborhood sites, including the San Francisco Health Network (SFHN) and Zuckerberg San Francisco General Hospital (ZSFG) starting Wednesday. For a list of vaccine sites, go to: sf.gov/getvaccinated.
 
Around the City

Happy Juneteenth! Last week, I joined the Freedom Celebration in solidarity with the Black community. 
 

I'm grateful for our AAPI community leaders of past and future generations. Hats off to the Asian American High School Student Alliance for hosting a Youth Pride Jamboree in Japantown. 
Community Events
Richmond District Station Community Meeting
Join Richmond District Captain Caltagirone's monthly community meeting next Tuesday, June 28. 
 

Community Meeting

Tuesday June 28, 2022

5:00 PM - 6:00 PM

Zoom Meeting


This weekend is Pride Parade, and SFPD has the following safety tips for Pride participants:
Look out for each other, report suspicious activity, "If you see something, say something".
Don't accept drinks from strangers. Drink responsibly.
Maintain possession of your cell phone and wallet.
Text PRIDESF to 888-777 to sign up for emergency text message alerts.
If you drive to the festivities, remember to "Park Smart". Don't drink and drive.
Community Updates
Fire Alarm Update
Owners of buildings with 3 or more units are required to upgrade their fire alarm system to meet National Fire Protection Associatrions low-frequency sound level requirements for all sleeping areas by July 1, 2023. Due to the coronavirus pandemic and the difficulty of working in residential units while occupied, the date was extended by two years from July 1, 2021.

Please contact your fire alarm vendor for details about what may be needed for your building to be compliant with current San Francisco Fire Code fire alarm standards.

If you have any questions please visit their website or contact the Bureau of Fire Prevention at (415) 558-3300.
 
Lake Street Design Engineering Public Hearing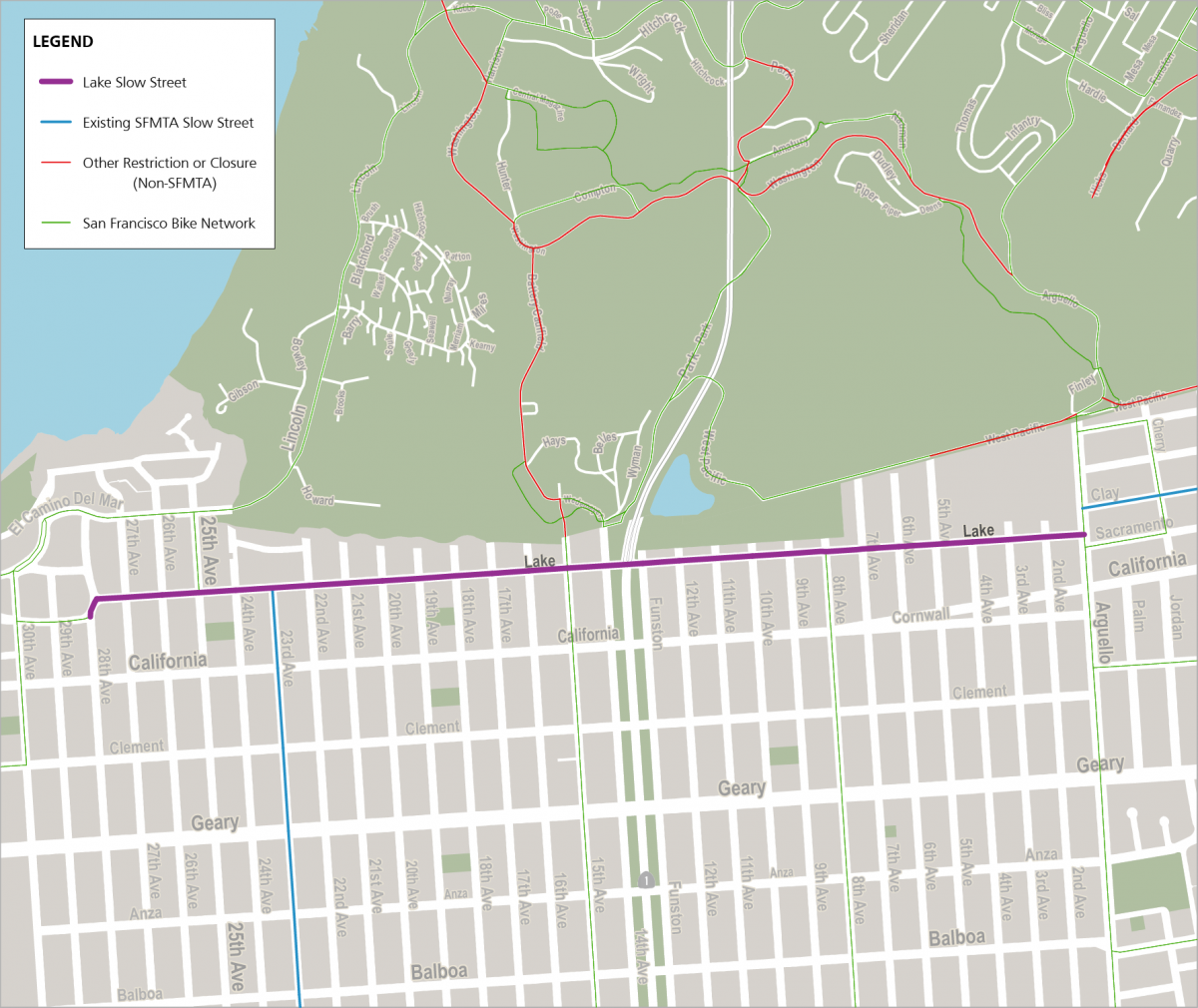 SFMTA's Livable Streets team has launched a Virtual Engineering Public Hearing for the Lake Street Design. This Engineering Public Hearing will provide an opportunity for stakeholders to view and comment on the draft design for the future of Lake Street. The Engineering Public Hearing will take place from June 13, 2022, at 9:30 am through June 24, 2022 at 11:30 pm. You can access the Virtual Engineering Public Hearing anytime on the event web page during this two-week period. 

If you would like to provide public comment on the changes, please visit their website for more information. 
 
Landlord Incentive Program

Are you a landlord in the Bay Area? The City is housing individuals with rental subsidies and offering landlords benefits, incentives, and support through the San Francisco Landlord Incentive Program. 

The program incentivizes landlords to lease housing to households exiting homelessness. Participating tenants will have a City-supported rental voucher to help pay their rent. The program includes incentives like guaranteed payments and landlord liaison services. It also includes cash bonuses of up to $1,000 for landlords. People interested in learning more can email HSHLandlords@sfgov.org.
 
DPW's New Trash Cans

This summer, San Francisco Public Works will place prototypes of their next generation public trash cans on the street for real-life testing. PW wants to hear your views on the next public trash can, so community members will have the opportunity to evaluate the trash cans and give input into the final selection. 

During the 60-day test period, custom and off-the-shelf models will be placed in neighborhoods around the City. Each prototype trash can will have a QR code affixed to its exterior. The QR code will connect people to an online survey which will be in English, Chinese, Tagalog, and Spanish. 

Stay tuned for a special website where you'll be able to give your feedback!
 
Anonymous Tip Line: Sutro Baths Assault
The US Park Police is requesting the public's help with finding the suspects of the assault on Councilman Anders Fung on Saturday June 11 at the Sutro Baths area of Golden Gate NRA. Please contact the Anonymous Tip Line with any information you may have via the phone numbers or email below:

Call (415) 561-5150 or (888) 361-3332, or email uspp_tipline@nps.gov.
---
Board of Supervisors | District 1 | Connie Chan 陳詩敏
1 Dr. Carlton B. Goodlett Place, San Francisco, CA 94102
(415) 554-7410 | Fax: (415) 554-5163
---
You're receiving this email because you subscribed to our newsletter, signed in at one of our events, or contacted our office.
This email was sent by: City and County of San Francisco
1 Dr Carlton B Goodlett Place, San Francisco, CA, 94102 United States of America

Privacy Policy
---
Term
Elected November 3, 2020 for January 8, 2021 to January 8, 2025
---
Board and Committee Assignments
---
Contact Info
1 Dr. Carlton B. Goodlett Place
City Hall, Room 244
(415) 554-7410 - Voice
(415) 554-5163 - Fax
ChanStaff@sfgov.org