District 8
Rafael Mandelman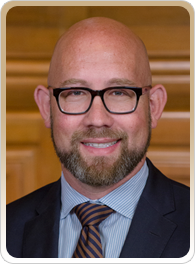 District 8

Supervisor Rafael Mandelman
represents District 8 on the San Francisco Board of Supervisors. District 8 includes the Castro, Glen Park, Noe Valley, Diamond Heights, and Mission Dolores. Supervisor Mandelman is the only LGBTQ member of the Board of Supervisors.  READ MORE
---
Happy Pride! March with me and my District 8 team at the SF Pride Parade on Sun, 6/26 by  emailing my staff Jackie Prager (jackie.prager@sfgov.org) to sign up.
WHAT WE'VE BEEN WORKING ON
A PLACE FOR ALL: This Tuesday, June 7, the San Francisco Board of Supervisors voted unanimously to pass a new version of my "A Place for All" ordinance, which states that it shall be the policy of the City and County of San Francisco to offer every person experiencing homelessness in the City a safe place to sleep. The City has pursued a multitude of strategies and invested billions of dollars to address homelessness since the 1980s, helping tens of thousands of people exit homelessness. Yet thousands of unhoused people remain on our streets, and the City has no comprehensive plan to end unsheltered homelessness. 
 
A Place for All will require the Department of Homelessness and Supportive Housing to conduct annual estimates of the number of people who would likely accept shelter if offered and prepare an implementation plan to open sufficient shelter to end unsheltered homelessness within 36 months. It also allows for a range of shelter, including tiny homes and vehicle navigation centers, and will measure the effectiveness of the program via a biannual Controller evaluation.
 
ADVOCATING FOR BETTER BEHAVIORAL HEALTHCARE STATEWIDE: Also on Tuesday, June 7, the Board approved my resolution calling on the California State Legislature to pass a legislative package modernizing our behavioral health continuum and expanding eligibility for conservatorships. I have watched too many vulnerable people who should have been placed in a conservatorship a long time ago, and would likely have benefitted from voluntary treatment even longer ago, die on the streets. This thoughtfully crafted package of legislative reforms, introduced by Senator Susan Eggman, would represent a significant step toward modernizing our behavioral health continuum and caring for those who cannot care for themselves. 
 
PRIORITIZING PUBLIC SAFETY: On April 14, I participated in a hearing called by Supervisor Stefani that revealed San Francisco is over 500 police officers short of recommended staffing levels, based on the results of a voter mandated police staffing study. In that hearing I suggested pursuing creative solutions to recruitment and retention issues, such as housing incentives for police officers, firefighters, and other first responders. Now, my office is making investments in police recruitment and retention one of our top priorities in the upcoming budget cycle. 
 
PUTTING CITY MONEY WHERE OUR PRIDE IS: At a time when queer people are threatened in communities across this country and across the world, I am grateful to live in a city that invests in our LGBTQ+ people. This year's proposed budget from Mayor Breed includes significant new investments to support San Francisco's Getting To Zero efforts and an unprecedented commitment to ending trans homelessness by 2027. The new HIV funding will enable the City to sustain our existing HIV safety net while expanding services for underserved communities -- all thanks to the advocacy of long-term survivors and safety net providers. Likewise, Mayor Breed's ambitious 5-year plan to end trans homelessness in San Francisco is dedicated to the advocacy and partnership with Our Trans Home SF, the Trans Activists for Justice and Accountability Coalition, and everyone else working to make this plan a reality. 
 
HONORING LGBTQ ACTIVISM: I was six years old when three friends living in Mission Dolores donned nuns' habits and, without knowing it at the time, sparked a global phenomenon that would change San Francisco and the world for the better. What began on Easter weekend in 1979 in San Francisco has grown into a worldwide community service, activism, and arts organization that has been at the forefront of the queer liberation movement ever since. This Easter, it was my privilege to honor a co-founder of the Sisters of Perpetual Indulgence with her very own street right around the corner from where it all began, when we unveiled Sister Vish-Knew Way, a ceremonial renaming of Alert Alley initiated by legislation I authored earlier this year. Thank you to the Sisters for all you have done for all the queers who followed!
WELCOMING THE RETURN OF QUEER BATHOUSES JUST IN TIME FOR PRIDE: On April 26, the Board of Supervisors adopted my legislation to allow for the revival of San Francisco's once-vibrant queer bathouse culture by updating outdated zoning rules. The ordinance creates a new zoning category for Adult Sex Venues and clarifies where these businesses are permitted throughout the city, particularly in nieghborhoods like the Castro and Upper Market, SOMA, and the Tenderloin. This is an overdue reform, and an important step toward completing the work we began in 2020 to overcome the lingering stigma of a painful chapter in the history of San Francisco's queer community by once again welcoming these safe, LGBTQ-affirming spaces in our city, and paving the way for queer entrepreneurs to open them up and contribute to our post-pandemic economic recovery.
 
CELEBRATING THE CASTRO THEATRE: The Castro Theatre is a beloved institution in the Castro neighborhood and LGBTQ community. Recent changes in management and renovation proposals to accommodate a wider range of live performances have prompted a conversation about how to make sure the Castro will continue serving as an anchor cultural landmark for the queer community. As the Castro marks its centennial this spring, I authored a resolution to update the theatre's historic landmark designation so we can ensure this iconic place will be appropriately preserved and maintained to continue welcoming the community for another hundred years.
MAKING CAR FREE JFK PERMANENT: On April 28, the Board of Supervisors approved legislation I co-sponsored to deliver a permanently car-free, kid-friendly promenade in the heart of Golden Gate Park. I am grateful to all the community advocates who have championed this vision for many years and the City staff who have worked diligently to ensure we can do this while expanding access to the park for everyone. The legislation will enable more than 40 improvements to make the park easier to access for seniors, the disability community, and those who do not live next to the park. 
FIGHTING FOR A CLEAN ENERGY FUTURE: San Francisco's Climate Action Plan calls for becoming carbon neutral by 2040, and a major part of reaching this goal will be getting natural gas out of our buildings, the second leading source of greenhouse gas emissions. Unfortunately, a proposed State bill, SB 1393, would make it harder for cities like San Francisco to require the installation of clean electric appliances. On May 10, the Board passed a resolution that I authored urging the State legislature and Governor Newsom to reject SB 1393 so that cities can continue adopting building electrification measures like the all-electric construction ordinance that I passed in 2020. I hope our State leaders will do the right thing by letting cities continue with this critical work to fight the climate crisis.    
COVID VACCINE & TESTING AVAILABILITY
All San Francisco residents and workers age 5 and older are eligible for the vaccine. Additionally, boosters are now recommended for everyone 16 and older who received their J&J vaccine at least 2 months ago, or Pfizer/Moderna at least 6 months ago. For more information on eligibility, where to get the vaccine, and how to make an appointment, visit sf.gov/GetVaccinated.

As of June 5, over 90% of all San Franciscans have been fully vaccinated. Getting these numbers as close to 100% as possible, and getting boosters as necessary is the single most important thing we can do to put the pandemic behind us.

Stay up-to-date on your vaccines by finishing your first series of vaccines and getting your booster if you qualify. 

If you feel sick, get tested right away, even if you're vaccinated. If you are unvaccinated and have a known exposure but no symptoms, get tested on or after day 6 following exposure.

If you have health insurance, schedule a test with your doctor. If you have symptoms or a known exposure, your healthcare provider is required by law to get you a test.

Find out about your COVID-19 testing options at sf.gov/GetTested.
---
TESTING & VACCINES IN THE CASTRO
The Castro LGBTQ Cultural District, in partnership with the Department of Public Health, Virus Geeks, South of Market Health Center and Castro Merchants is offering free COVID-19 testing and vaccines without any appointments at the Collingwood Parking lot on 18th Street between Collingwood and Castro Street. In June, the hub offers testing every Saturday from 10am-4pm.
---
MASK GUIDANCE
Masks are no longer required in most public indoor settings. While not required, masks are strongly recommended on public transportation (or waiting for it indoors) or in a taxi or rideshare vehicle (even by yourself). You must wear a mask wherever a business, venue operator, or host chooses to require everyone to wear masks. Always bring a mask with you in case you need it. More information about current mask guidance is available at sf.gov/Masks
 
TRANSPORTATION AUTHORITY CHAIR'S REPORT
​​​​​​EXPANDING OPEN SPACE: On Earth Day, April 22, I joined City and community leaders in opening Battery Bluff, six acres of new parkland overlooking the Golden Gate atop the Presidio Parkway tunnels that replaced Doyle Drive. The Transportation Authority contributed over $170 million and provided planning and design support for this stunning new open space that I hope will inspire Bay Area residents and visitors for generations to come.
 
FUNDING SAN FRANCISCO'S TRANSPORTATION FUTURE: In April, I introduced an ordinance to place a measure on the November ballot to renew our local half-cent transportation sales tax. Since 1990, this has been our primary local funding source for transportation investments, with every dollar bringing more than four dollars in state and federal funds to San Francisco.

The ballot measure I introduced also proposes an updated 30-year spending plan that increases the share of spending for major capital projects to deliver reliable local and regional transit service, safer streets for pedestrians and cyclists, and continued paratransit service which has proved to be an especially critical lifeline for seniors and people with disabilities throughout the pandemic. I am grateful for the hard work of everyone involved in crafting a balanced plan that I believe will advance San Francisco's transit reliability, equity, safety, and climate action goals over the coming decades. Learn more here. ​
PRIDE CELEBRATIONS ARE BACK
I'm looking forward to joining the return of in-person Pride celebrations at some of the many Pride events planned over the next month.
Historic AIDS Memorial Quilt Display. The National AIDS Memorial is marking the 35th anniversary of the AIDS Memorial Quilt with a historic outdoor display in Golden Gate Park's Robin Williams Meadow. Free and public event is this Saturday, June 11 & Sunday 12 from 10 am - 5 pm each day.
Pulse Memorial Event. The Castro LGBTQ Cultural District will hold a memorial event for the Pulse Nightclub shooting on Sunday, June 12. In light of the recent Uvalde school shooting as well as the supreme court's attack on reproductive rights, this event will also serve as a mobilization against gun violence, transphobia, homophobia, and injustices against people of color and women.
Frameline46. The world's largest LGBTQ+ film festival will be back in theaters from June 16 to 26.
Slow Sanchez Pride Stroll. Slow Sanchez and Bethany UMC are beyond excited to host this year's Pride Stroll on Saturday, June 18.
Pride in the Park. The National Center for Lesbian Rights will celebrate Pride in Golden Gate Park. The June 18th events will include family activities, a Juneteenth commemoration, honoring 50 years of Title IX, and—most importantly—all our Bay Area friends and family. 
Castro Community Cleanup. Join the Castro Merchants Association and my office for a community cleanup ahead of Pride weekend. Meet at Jane Warner Plaza, 10am on Saturday, June 18. 
Trans March. San Francisco's largest transgender Pride event will return with a march and in-person events on Friday, June 24. 
Family Pride Block Party. Join the Castro Merchants Association for a family Pride celebration on Noe Street from Market to Beaver on Saturday, June 25, from 11am-5pm featuring a petting zoo, "drag performer of the year" contest, and more!  
March with Rafael! SF Pride Parade and Celebration: SF Pride will be hosting a number of events throughout the weekend, including the return of the San Francisco Pride parade on Sunday, June 26, beginning at 10:30. And if you want to march with Rafael at Pride, email Jackie Prager (jackie.prager@sfgov.org). 
Fabulous Drag Show at Bethany Methodist Church. Fourth annual Fabulous Drag Show fundraiser to support SEEDS in serving homeless youth around the bay, June 30th at 7pm. 
Welcome Cole Valley! Every 10 years following the federal census, the City redraws supervisorial districts. Please join me in welcoming our newest District 8 neighbors in Cole Valley and Parnassus Heights. On Saturday, May 28, my office held our first neighborhood office hours in Cole Valley. If you want to schedule an appointment at our next office hours, or have a constituent concern in Cole Valley, email my staff Ross Green ( Ross.Green@sfgov.org).

Upcoming Neighborhood Meetings

Eureka Valley Neighborhood Association. Thursday, July 7 at 6pm More info: https://evna.org/

Duboce Triangle Neighborhood Association. Tuesday, June 14 at 7pm More info: https://www.dtna.org/

Upper Noe Neighbors. Every other month on the third Wednesday at 7:00 at the Upper Noe Recreation Center. The next meeting is July 20. https://uppernoeneighbors.com/

Castro Art Mart is a monthly street fair on Noe Street between Market and Beaver the first Sunday of every month from 11am-5pm featuring LGBTQ art from local artists, live music, comedy and drag shows, and more. Learn more .

Art Walk SF is a monthly pop-up art show hosted by local businesses to celebrate San Francisco's art, music and food that will come to the Castro on Saturday, June 4 from 12-5p. https://www.artwalksf.com/

Noe Valley Town Square Events. Upcoming events at the Noe Valley Town Square include a Community Dinner Party on June 18 and Free Sunday Morning yoga on June 26. Details at noevalleytownsquare.com/events

Transportation Authority Community Advisory Committee Opening. The County Transportation Authority is looking for candidates to apply as the District 8 representative for its Community Advisory Committee (CAC). Over the past decade, the CAC has supported the TA in administering nearly $2 billion in local, state, federal, and other transportation funds to projects all around San Francisco. The CAC provides feedback and community perspectives on transportation plans, programs, and studies and relays information about these efforts to the community. The CAC strives for geographic representation as well as age, gender, and ethnic diversity. Interested D8 residents apply here.

New Below Market Rate Homes at 2238 Market. Homeownership SF is excited to announce five "Below Market Rate" homes for at 2238 Market Street: 2 studios, 1 one-bedroom, and 2 two-bedroom units. Applications are due June 10th, and completion on first time homebuyer education is required prior to applying. Learn more.

We're also looking for other Commissioners! Are you interested in serving on a City commission? The City is currently accepting applications from interested D8 residents to serve on the Child Care Planning and Advisory Council , as well as the Parks, Recreation and Open Space Advisory Committee. We're accepting applications on a rolling basis.

New Online Resources for Small Businesses. The first week in May marked Small Business Week, and this year the San Francisco Office of Small Business is rolling out new resources for local small businesses, including dedicated staff at the Permit Center (49 South Van Ness) and a new Office of Small Business website. Responsive to recent legislation from the Board of Supervisors, the office also launched the New Neighborhood Anchor Business registry, where businesses that have been in continuous operation in the city for at least 15 years can sign up to receive information about grant opportunities and support resources.

Support Murals at James Lick Middle School. Parents and teachers at James Lick Middle School are organizing a GoFundMe to commission a local artist to paint murals on campus, beautifying many currently blank walls. Learn more and donate here.

D8 SeniorBeat Spotlight. SF SeniorBeat profiled Dolores Heights resident Dexter Garnier - check out this only-in-San Francisco story.
San Francisco passes 'A Place For All' law to guarantee shelter

CBS Bay Area, June 8
The San Francisco Board of Supervisors on Tuesday passed Supervisor Rafael Mandelman's "A Place For All" ordinance to provide shelter for "everyone willing to accept it," the county announced.  The unanimous vote will make it the policy of the City and County of San Francisco to offer all people experiencing homelessness a "safe place to sleep," the county said
Chesa Boudin blamed the recall on the right wing. But S.F. voters who ousted him just want a city that works

San Francisco Chronicle, June 7
"The voters have risen up and expressed tremendous frustration with the state of the city and a feeling that leaders are not taking us in the direction the people want to go," said Supervisor Rafael Mandelman, who voted to recall Boudin. "San Franciscans are fed up. They want change. And they want us to forthrightly and honestly respond to the daily grind of life in San Francisco in 2022," he said. "That means getting a handle on street conditions, addressing property crime and dealing with the needs of very sick people who are not getting the care they need."
San Francisco mayor's budget to address transgender homelessness

KTVU, May 31
Supervisor Rafael Mandelman applauded the mayor's focus on an at-risk community in one of the most expensive cities in which to live. "This is part of a pattern for transgender and gender non-conforming folks," said Mandelman. "Just sort of all the ways in which life is difficult, from employment to poverty and housing and homelessness is a key part of that particularly in a place like San Francisco."
Mayor's budget to add $3M for SF HIV services

Bay Area Reporter, May 26
Mandelman told the B.A.R. he "was glad" the mayor included the $3 million in her budget. He added that he thinks "there is more work for the board to do, but I think the mayor took on an important piece, which was addressing the problem around prevention dollars and the defunding of organizations doing important work."
Mandelman proposes enhancing Castro Theatre landmark status

Bay Area Reporter, May 10

Mandelman submitted the resolution during the May 10 meeting of the San Francisco Board of Supervisors. It seeks to amend the historic theater's landmark status by broadening the designation to include "the full historical, architectural, aesthetic and cultural interest and value of the Castro Theatre," as opposed to the current designation that only covers the building's elaborate California Churrigueresque facade.
State lawmakers creating abortion, LGBTQ healthcare sanctuary

San Francisco Examiner, May 3

"There are no gay rights without reproductive freedom. A vocal minority wants to relitigate landmark cases that established fundamental human rights for women, LGBTQ people, and other marginalized groups," Supervisor Rafael Mandelman tweeted.
Why California Wants to Recall Its Most Progressive Prosecutors

The Atlantic, April 28

Rafael Mandelman … generally backs the goals of criminal-justice reform, but he rejects the idea that a D.A.'s only choices are to sustain an unfair status quo or change direction as quickly and sharply as Boudin has tried to: "I don't think it's a binary—either you go along and get along and you don't have any problems, or you blow everything up and have explosions every day." 
Legal after 40 years, the gay bathhouse faces identity crisis

San Francisco Examiner, April 27

Mandelman stepped in again earlier this year, this time proposing legislation that created zoning controls for "adult sex venues," which will be permitted in traditionally LGBTQ-welcoming neighborhoods, including the Castro, SoMa, upper Market and the Tenderloin…Under Mandelman's legislation, private rooms will once again be allowed in sex venues.
S.F.'s fourplex housing debate gets more heated

San Francisco Examiner, April 26

But the debate has much the same shape as it did when Supervisor Rafael Mandelman introduced the first of the competing fourplex proposals last summer. The differing visions come down to a question of economic feasibility for developers vs. affordability for future residents. If affordability and other requirements are too onerous, one faction says, little new housing will actually get built. 
Castro Theatre vandalism shows what's wrong with S.F. justice system, treatment programs

San Francisco Chronicle, April 23

Supervisor Rafael Mandelman, who represents the Castro, has pushed for years for the city and state to mandate more people to accept care under conservatorships even if they're too sick to know they need it. It's better than cycling endlessly between jails, hospitals and the streets, as the Castro Theatre incidents show remains our so-called progressive bastion's current approach.
Battery Bluff: San Francisco's New Park

Streetsblog SF, April 22

"We allocated local sales tax which was matched by the feds and state, thanks to Prop. K in 2003," said Rafael Mandelman, Chair of the San Francisco County Transportation Authority Board.
Community comes together to help victims of 3-alarm Duboce Triangle fire

Hoodline, April 21

District 8 Supervisor Rafael Mandelman's office has also been in contact with the victims of the fire. "The three-alarm fire that displaced five Duboce Triangle residents was a tragedy for the neighborhood, and a catastrophic event in the lives of those displaced," said Mandelman. "My office is doing everything in our power to ensure that those affected access all available relief funding." 
San Francisco unveils street sign for drag nun

Bay Area Reporter, April 16

"I think it is a great way to come out of the pandemic. It is a little bit of celebration that is well deserved," Mandelman, who shepherded the street-naming proposal through the city approval process this winter, told the B.A.R. at the April 16 unveiling ceremony.
Subsidized housing for cops? S.F. supes weigh incentives to hire more police officers

San Francisco Chronicle, April 14

Mandelman additionally floated the idea of subsidized city housing for police to help offset the cost of living in San Francisco. "I do wonder if, particularly for younger officers ... the ability to live in a reasonably priced unit in San Francisco could be an incentive," he said. "I think having some nicer buildings or complexes where public employees might be able to live would be an interesting approach."
NEIGHBORHOOD OFFICE HOURS
Have questions or concerns for the District 8 Office? Our next Virtual Office Hours will be on Saturday, June 19, from 10am-12pm. Email mandelmanstaff@sfgov.org to request a 10 minute appointment. Appointments are on a first come first served basis. 

 
YOUR NEIGHBORHOOD PUBLIC SAFETY LIAISON
Have you met Dave yet? Dave Burke is a civilian employee of the San Francisco Police Department and serves as the District 8 Public Safety Liaison. Reach him at dave.burke@sfgov.org. 
 
This email was sent by: City and County of San Francisco
1 Dr Carlton B Goodlett Place, San Francisco, California, 94102 United States

Privacy Policy
 
---
Term
Elected June 05, 2018 for term July 11, 2018 to January 08, 2019

Elected November 06, 2018 for term January 08, 2019 to January 08, 2023
---
Committee and Board Assignments
---
Contact Info
City Hall
1 Dr. Carlton B. Goodlett Place, Room 244
San Francisco, Ca 94102-4689
415-554-6968 (phone)
415-554-6909 (fax)
mandelmanstaff@sfgov.org