District 10
Shamann Walton
District 10

Supervisor Shamann Walton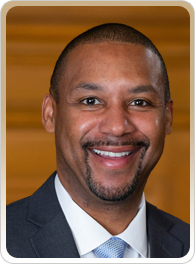 was born in San Francisco and lived in public housing at an early age in Bayview and Potrero Hill. He has worked in District 10 neighborhoods for decades
and has witnessed firsthand the challenges our community faces from long-time residents being pushed out of the city to losing childhood friends to violence and incarceration. As an accomplished and experienced community leader, Shamann has dedicated his life to improving these realities in our community and is committed to identifying solutions to our pressing issues. He has a proven track record of creating positive change in the community he serves.
As the former president and member of the San Francisco Board of Education, Shamann spearheaded the effort to close the achievement gap for Black, Latino, and special needs students and helped secure the funding for the school district's first African American Achievement and Leadership Initiative. He worked to protect undocumented students, decreased teacher turnover, increase graduation rates across the district for Black, Latino and Pacific Islander students, secured the financing and identified a site for our first affordable housing units for educators, and fought to make sure that Mission Bay will have its first school built in the next few years.  READ MORE
---
Community Events and Announcement
Dear Neighbors and Community, 

Please be careful. San Francisco's air quality is currently at a ORANGE - unhealthy level due to the fires surrounding the Bay Area. The COVID-19 pandemic is still amongst so we must remain vigilant and remember to do the following: 
Stay home as much as possible if you are able to. The current air quality makes it unhealthy to go outside but if you must, please remember the following:
Wear a face covering: including masks, scarves, bandanas, anything that covers your nose and mouth. If you are working in a space with other people, you are required to wear a mask.
Maintain 6 feet of social distancing
Wash your hands for at least 20 seconds with soap
Avoid touching your face, eyes, nose or mouth
Do not dispose your used face covering/gloves/PPE in the streets, please properly dispose in a trash bin
If you are an essential worker or believe you may be exposed to COVID-19, get tested: https://www.sf.gov/GetTested
On Thursday in the early hours at 2:00 am, the Budget and Appropriations Committee finally passed a two-year budget that allows us to preserve as many vital services that go directly to our communities. We didn't have our typical amount of resources for each district, but we still managed to put dollars into areas that were slated for cuts. Read more in this newsletter.

District 10 is currently undercounted in the US Census. The Census will determine how much resources our district and City will receive in the next 10 years. The Census does not ask about citizenship status. Don't get left out, make sure you, your family, your roommates, and your neighbors are counted! www.census.gov

Our office remains open and responsive remotely. My staff will periodically checks our voicemail at 415-554-7670 daily. You may also email my office at waltonstaff@sfgov.org. 

Please stay safe and healthy!

In community, 
Supervisor Shamann Walton
8/29 Update: Air Quality Orange - Unhealthy/Sensitive Groups: Active youth, adults, and people with respiratory disease should reduce prolonged outdoor exertion. If you do go outside, make sure to wear a face covering & keep physical distance.

#COVID19 is still in our community and the best way to protect yourself from the virus and poor air quality is to stay indoors. Face coverings should be worn outside. Learn more at SF72.org.

Calidad del aire-Insalubre: jóvenes y adultos activos, personas con condiciones cardiacas o pulmonares deberían evitar las actividades de esfuerzo excesivo continuo al aire libre. Sf72.org

空氣品質-不良:活躍的青少年/成年人/患有心肺疾病的人應避免長時間的戶外活動。Sf72.org

Kalidad ng Hangin-Masama saKalusugan: Dapat iwasan ng mgaaktibong kabataan/nasa sapat nagulang/indibidwal na may sakit sa baga opuso ang matagal at nakapapagod napagkilos sa lavas Sf72.org
 
City Budget Passed for Fiscal Years 2020-2022
At 2:00a.m. Thursday morning of August 27, we finally passed a budget that allowed us to preserve many vital services that go directly to our communities. This years budget fight was different than any other, as we worked to ensure a response that leads to recovery in this pandemic, keep organizations whole, make sure our workforce was intact and provide unprecedented resources to the Black community. We didn't have our typical amount of resources for each district, but we still managed to put dollars into areas that were originally going to receive reductions.

Our goal from the start was to preserve current direct services and programs, increase investment for populations disproportionately represented in poverty, the justice system, negative health disparities and gaps in achievement, provide opportunities for our most vulnerable populations and fight for resources that support education, basic needs and equity.

We of course have much more work to do, but with a projected budget deficit of approximately 1.5 billion dollars, we protected a lot of necessary services and programs. As we continue to deal with the negative impacts of COVID-19 we worked hard to stabilize community.

Specifically we:
Secured resources to tackle food insecurities and for food Justice in D10;
Made sure that we have money to support a D10 specific violence prevention and community safety plan;
Dedicated dollars to address our unhoused population in the District that will connect people to shelter, housing and provide mental health and substance abuse supports;
Ensured support for Transitional Aged Youth housing vouchers that would keep our transitional age youth off the streets;
Redirected over 120 million dollars from SFPD and law enforcement over the next two years for investment in the Black community (in areas identified by the Black community);
Solidified funding for a community hub to address the negative impacts of the pandemic;
Increased the pot to provide more COVID-19 testing across D10;
Maintained resources to support language access and programming for our monolingual communities in the District;
It wasn't easy and there were some difficult choices that had to be made, but my colleagues and I fought hard to address the needs of so many that are suffering during this unprecedented time. Much more work to do and I am thankful for all of the public comment and feedback from constituents.

I want to thank my amazing Team, specifically Tracy Brown-Gallardo for all of the hard work and dedication on this budget. Together we made history and protected the people who need us the most.
Census Challenge: D10 for the Win! 
District 10 is currently severely undercounted in the US Census. The Census will determine how much resources our district and City will receive in the next 10 years. The Census does not ask about citizenship status. 

Don't get left out, make sure you, your family, your roommates, and your neighbors are counted!

www.census.gov
www.sfcounts.org
D10 Plan for People Experiencing Homelessness
During this COVID-19 pandemic, we have seen more people experiencing homelessness than ever before in District 10. Our office has worked with the the Department of Homelessness and Supportive Housing, the Emergency Operations Center, HSOC, OEWD and service providers to identify areas where our unhoused need support and to provide solutions and connections to shelter and services.
We are working to bring on a liaison (and Team) for the District that would work with people experiencing homelessness and to bring COVID-19 testing throughout the District. This dedicated Team will work closely with the City's COVID Command Center (formerly known as the Emergency Operations Center) on our COVID recovery plan and to respond to constituent needs in Visitacion Valley/Sunnydale/Little Hollywood, Bayview, Potrero Hill and Dogpatch.
There have been some recent successes in connecting people experiencing homelessness to shelter and services in Bayview, Potrero Hill and Little Hollywood. The approach has been to reach out to individuals and offer support. Several encampments have been reduced and some individuals are off of the streets. 
We are also continuing to push procurement of hotels for folks living on the streets and safe sleeping sites. Resources have been secured for these strategies and our future navigation center at 1925 Evans Street is moving forward.  We are working around the clock to house people and address community's concerns.

I'd like to thank the Bayview Community Stakeholder Working Group including our collaborative partners: Gwen Westbrook of Mother Brown's, Ellouise Patton of the African American Cultural District, Joi Jackson-Morgan of 3rd Street Youth Center & Clinic, Earl Shaddix of Economic Development on Third, Michael Janis of Produce Market, J. Michelle Pierce of Bayview Hunters Point Advocates, Jeanne Osbay, and a shot of community volunteers that worked on this plan. 

As part of the plan, we are focused on bringing in pit-stops and hygiene stations to District 10. 
San Francisco to resume outdoor personal services starting Sept 1 - Mayor London N. Breed and Dr. Grant Colfax, Director of Public Health, today announced that outdoor personal services will resume in San Francisco, effective Tuesday, September 1, 2020. Outdoor gyms and fitness centers can reopen starting September 9, 2020. Outdoor personal services that can operate include haircuts, barber services, massages and nail services. Only those services where both clients and providers can be masked at all times are allowed to resume.
The OEWD Business Services team hosts informational sessions every Tuesday from 2:00pm to 3:15pm alongside the Employment Development Department (EDD), the San Francisco Labor Council, Covered California and other partners. Our teams present information and answer questions on unemployment benefits, including Pandemic Unemployment Assistance for independent contractors, healthcare resources, career services, and information for Union members in order to assist workers during this critical time. Here is a link where participants may register: workforce.oewd.org/RR  
Legislation From Our Office
Closing Down County Jail #4 - 850 Bryant Street
We are closing the 850 Bryant Jail (County Jail #4) on Saturday, September 5. The jail has a population of 77 people and they will be transferred to other SF county jail facilities. The building is not seismically safe, it is rat infested and has continued to cost the city a lot of money. I want to thank Supervisor Fewer for leading on the closure with legislation that intended to close the jail this November. This was long over due.
 
USPS 
When we heard from residents about mail service being interrupted and having issues receiving mail , we immediately reached out to Speaker Pelosi's Office and her Team jumped right on it. I am here at our Post Office (at 3rd and Lane) to say thank you to Speaker Pelosi and her office for pushing the Post Office to do the right thing. I also want to thank our mail carriers for the work they do. The tyrant in the White House is doing what he can to harm postal workers and slow down our mail. We won't stand for it and the House is pushing for the resources to support our mail carriers and the post office. To anyone who messes with the mail, it's not only a crime, it's also is detrimental to folks in community. People rely on their prescriptions, pertinent information about schools for their children and in some cases paychecks. Leave the mail alone. That's goes for mr. trump and his mail tampering as well! We will continue to stay on top of this for our families and residents of District 10.

Family Relief Fund
When we introduced a plan to provide family relief for families who are ineligible to receive resources from any of the federal stimulus packages during this COVID-19 crisis, this is exactly what we envisioned, being able to ensure that mothers who are expecting or have young children receive resources to feed their families and pay rent. We are supporting Homeless Prenatal Program (HPP), along with Young Community Developers, as they distribute family relief resources on Potrero.

The Hunters Point Community Youth Park has been fixed!
For the latest SFMTA updates, please visit: https://www.sfmta.com/blog

After weeks of planning to restart Muni Metro service, MTA unfortunately was forced to resume all bus service earlier this week.

The need to temporarily suspend train service for several weeks is based on two problems that emerged yesterday:
An employee in at the Transportation Management Center (TMC) – the nerve center of the rail system – tested positive for COVID-19. 
A critical component of the overhead infrastructure that power our trains has failed twice in the last few days.
Extended to full route between Hunters Point and California and 6th Avenue
Connections to Bayview, Portola, Glen Park and Forest Hill Stations, Golden Gate Park and Inner Richmond
Daily frequency: Every 10 to 14 minutes.
Temporarily modified route between 20th at 3rd streets and West Portal Station
Connections to West Portal, 24th Street BART, and Potrero Hill/Dogpatch. Simplified route in Noe Valley
Daily frequency: Every 10 to 14 minutes
Weekend service added and route extended to full route between Daly City BART and Bayview
Connections to Bayview, Portola, Excelsior, and Balboa Park and Daly City BART Stations
Daily frequency: Approximately every 20 minutes
Improving Frequency
The following lines will have more frequent service to provide more capacity for physical distancing: 

8 Bayshore: Daily, every 5 to 6 minutes
9 San Bruno: Daily, every 6 to 9 minutes
9R San Bruno Rapid: Weekday service only, every 6 to 9 minutes
12 Pacific Community Shuttle: Daily, every 10 to 14 minutes
14 Mission: Daily, every 6 to 9 minutes
19 Polk: Daily, every 15 to 20 minutes
22 Fillmore: Daily, every 6 to 9 minutes
24 Divisadero: Daily, every 10 to 14 minutes
25 Treasure Island: Daily, every 15 to 20 minutes
28 19th Ave: Daily, every 10 to 14 minutes
29 Sunset: Weekdays, every 10 to 14 minutes. Weekends, every 20 minutes.
43 Masonic: Weekdays, every 10 to 14 minutes. Weekends, every 20 minutes. 
44 O'Shaughnessy: Daily, every 10 to 14 minutes
Bringing Back the 15 Bus 
Community members from the Bayview and Hunter's Point neighborhoods have long expressed a desire to re-establish the 15 Third Street Muni bus route so that they can have a more efficient and reliable transit connection to downtown and SoMa.
At the request of Transportation Authority Board Member Walton from District 10, the Transportation Authority is leading the 15 Third Street Bus Study to evaluate establishing an express version of the 15 Third Street Muni line that historically operated in the corridor until the mid 1990's when T Third light rail commenced service. The study considered two express bus options in the corridor - a Third Street Express route that would serve people traveling from the Bayview and Visitacion Valley to downtown and a Hunters Point Express route that would serve people traveling from Hudson/Palou to downtown. Both potential routes would improve transit access to downtown for Bayview and Hunters Point residents and perform similarly to other express bus services operated by Muni. Transportation Authority and SFMTA planners assessed ridership, costs and other operational factors in evaluating the options and found them to be feasible.
This study is funded by $30,000 in half-cent transportation program funds from the Transportation Authority's Neighborhood Program. Planners are now consulting community members about their preferences for designing the service and SFMTA intends to introduce the new line in September.

More information: https://www.sfcta.org/blogs/improving-transit-connections-bayview-and-hunters-point-downtown
Phase 1 of 16th Street Improvement Project
Along 16th Street you may have noticed your ride has gotten a little bit smoother in recent weeks. The first phase of the 16th Street Improvement Project  from Potrero to 3rd Street is nearly complete. This means new signalized intersections, new transit islands and transit bulbs for safer and more efficient bus boarding, new pedestrian bulbs to reduce the crossing distance, new ADA ramps at each intersection, new street lights to illuminate the streets, 50 new native trees along 16th street, curb-to curb paving, and new sewer and water pipes. The completion of this phase means a safer and overall more pleasant experience for the community, bus riders, and pedestrians. All completed in less than 18 months. This project made community-informed improvements to address the needs of current and future residents and is part of  Muni Forward, an initiative to create a safe, reliable and comfortable experience on and off transit.



Completion of construction of this phase also means that we are one step closer to rerouting 22 Fillmore to serve Mission Bay, traveling east on 16th Street to 3rd Street to utilize the full transit lane and serve Mission Bay medical centers, retail and residences. The timeline for the move is planned for this fall.



For additional information, and to sign up for updates for Phase 2 visit SFMTA.com/16thStreet.
 
SFUSD & Community Hubs Update
Community Hubs
Focused enrollment for the City's Community Hubs began this week and is offered to select families based on priority population criteria, which includes HOPE SF, public housing; homeless youth; foster care youth; English language learners; low-income African American, Latino, Pacific Islander and Asian families. More information about this program can be found here.
Distance Learning in the Fall
In addition to providing resources to guide your support of learning at home, the Family Distance Learning Guidehighlights key topics and expectations around distance learning. We have noted some critical information from the guide in this FAQ and below, and encourage you to read the guide. Below are a few of the questions—and they are answered in more detail in the guide and FAQ.
Tech help for families
To augment available SFUSD technology support for teachers and families, we're collaborating with the San Francisco Education Fund to bring you tech volunteers who are available to provide 1-on-1 phone and video support on basic questions about Zoom, Google Meet, Google Classroom, and Seesaw. Appointments are available in Spanish, Mandarin, Cantonese, Armenian, Cambodian, French, German, Gujarati, Hindi, Italian, Japanese, Korean, Portuguese, Russian, Tagalog, Tamil, Telugu, Turkish, and Vietnamese. Volunteers can support you for up to 30 minutes.
Grab & Go Meals for SFUSD Students
As the school year begins with distance learning, SFUSD will continue to provide nutritious school meals for students. Beginning August 19, meals will be available to SFUSD students only. This change is due to USDA policies. Families must provide the student's barcode for their meal account when picking up meals. Each student's barcode will be mailed to households by August 18. Free meals are available to students who qualify or attend certain schools. If a student is not eligible for free or reduced-price meals, $22.50 per bag will be charged to their meal account. Learn more and apply for meal benefits at sfusd.edu/MFIF . View the list of pickup sites and schedules at sfusd.edu/schoolfood. If your student is not enrolled in SFUSD, other food resources are available. Visit https://sf.gov/get-food-resources.
 
COVID-19 Comprehensive Resources
Dept. of Adult Services: Census Community Town Hall
Community Partners Webinar - Census 2020: Updates, Challenges, and Resources
As of today, San Francisco is significantly undercounted citywide, with some districts showing less than 50% of known households. An undercount will mean less funding for nutrition services, libraries, public schools, transportation and a huge range of other social and community services. A decrease can also result in a loss of political representation, an impact that will be felt for the next 10 years – it's critical to our community that we get the right count! Additionally, the Census deadline has been moved up a month early, from Oct 30th to Sept 30th.
Please join us Tues, September 1st,  at 10am, to find out more and some ways to help get our City counted! We strongly encourage you all can attend.  
(Zoom link below) 
Agenda:
• Census 2020: updates & challenges
• Panel: Community partners sharing what they're doing post-COVID-19 to get SF counted
• Resources, Tools & Next Steps: tangible steps & resources for community partners
You are invited to a Zoom webinar. 
When: Sep 1, 2020 10:00 AM Pacific Time (US and Canada) 
Topic: Census 2020: How to Get Out the Count
Register in advance for this webinar:
https://sfhsa.zoom.us/webinar/register/WN_HCk6hasfTQqmdYpr7k-KDw
Meeting ID: 926 8528 6232 / 
Passcode: 50677
SF Planning: Housing Element 2022 Townhall + Update
We would like to invite the D10 community to the September 15th Housing Element Listening Session hosted by BMAGIC. This event will be open to the public and it will be an opportunity to provide "in-person" input and feedback for the Housing Element 2022 Update. We will be sharing a registration form and Zoom link the first week of September. Please, share extensively with your networks. In the meantime, please tell us what topics you would like to discuss during this meeting: https://tinyurl.com/BMAGICInput.

SF Planning has recently launched the Housing Element 2022 Update, a two-year process to shape the future of housing in San Francisco. Your participation and feedback is crucial for this process to reflect the values of our communities, especially those impacted by historic government discriminatory programs including people of color. Provide your feedback online on key ideas shaping the future of housing in our city: https://sfhousingelement.org/dpp-intro  
The Housing Element 2022 Update will be centered in racial and social equity in order to create housing policies and programs that are inclusive, equitable and just. These policies will address the housing needs that existed before the current crisis, and will incorporate  a long-term recovery to address housing needs that were aggravated during the current pandemic. 
If you cannot provide feedback online, you can:  
Call 415-644-5891 and leave your comments in a message.  

Use the short two pager form to provide your feedback. Request a copy by calling the number above or dropping a note here: https://sfhousingelement.org/contact-us 
Traffic Congestion Study Game
Picture this: It's the year 2024 and San Francisco's economy is rebounding. The pandemic has subsided and more people are trying to get downtown for work, shopping, and cultural events. Gridlock has returned and buses are stuck in traffic.
A local traffic management agency known as the Transportation Authority is investigating how charging a fee to drive downtown during busy hours — a strategy called congestion pricing — could help. This tactic has kept traffic moving in cities like London and Stockholm and could increase safety, clean the air, and advance equity in San Francisco. But what should the policy look like? What should the fee be? Should certain groups receive discounts or exemptions? Where should the revenue go?
Will you help us unclog Fog City? Click the button below to design a congestion pricing program of your own. Participants will be eligible to win one of ten $100 Visa gift cards.

Play the game here: https://www.sfcta.org/fogcity
Grants to Support the Black Community
Earlier this summer, Facebook committed an additional
$100 million investment to support Black-owned businesses, creators and non-profits in the US
. Of that, we're allocating $40 million in grants to support 10,000 Black-owned businesses in the US.  Starting today, any majority Black-owned business with 50 or fewer employees can apply for a grant. We know every day counts, so we're partnering with Accenture and the Association for Enterprise Opportunity (AEO) to get these grants to Black-owned businesses quickly. 
Apply 
Businesses can visit
facebook.com/BlackBusinessGrants
for more details about the program and how to apply. 
SFPUC Construction Along 3rd & Cargo Way
The San Francisco Public Utilities Commission is investing billions of dollars in the Bayview to upgrade and modernize the City's sewer system. The Cargo Way Sewer Box Odor Reduction Project will alleviate odors from sewers along Cargo Way near Amador Street through cleaning and installing a flush line. Work will begin at the Islais Creek Pump Station, continue along Cargo Way, and end slightly East of Mendell Street. Lane shifts are scheduled to begin in September and weekend closures are scheduled for early fall on 3rd Street between Levon Hagop Nishkian Bridge and Cargo way, as well as Cargo Way between 3rd and Mendell Streets. Notifications will be sent and signs placed in advance of work. For more information, email 
ssip@sfwater.org
 or call (415) 551-4SEP (4737).
The San Francisco Public Utilities Commission has announced a number of Bill Relief Programs that offer discounts to residential and small business/ non-profit customers who need help paying their utility bills*. These programs are available for a limited time-  you can learn more about the programs and apply today by visiting 
sfwater.org/bill relief
 

or calling 415-551-3000.
New Art in Bayview Hunters Point
The  San Francisco Arts Commission (SFAC) and the San Francisco Public Utilities Commission  (SFPUC) unveiled the first of four large-scale temporary murals in the Bayview-Hunters Point neighborhood on August 18. The 300-foot artwork by Bay Area visual artists Sirron Norris will span across the Southeast Treatment Plant's construction fence on Evans Avenue between Rankin and Phelps Streets for one year as part of a temporary art program launching this summer. Three more artists will display their artworks in succeeding years. The second artist, Malik Seneferu, has been selected to exhibit artwork next year. Each artist works directly with the Bayview Hunters-Point community youth, seniors, and schools on the development of the artworks.
The SFPUC is committed to be a good neighbor in the community by engaging local businesses and expanding job training. The SFPUC and SFAC partnered with Young Community Developers

, Inc.

–a non-profit that empowers Bayview Hunters-Point residents by providing them with education opportunities, workforce development training, and social services to establish a paid annual summer internship program for Bayview High School students. The first summer internship with ARC Document Solutions provided work experience in artwork fabrication with an emphasis on the production of the murals. 
The Sewer System Improvement Program (SSIP)  is investing more than $2 billion to upgrade and modernize the Southeast Treatment Plant, San Francisco's largest wastewater treatment plant to look better, smell better and work better.
Support Youth in Our Community
by Renting Space in Your Home
When young people turn 18 in foster care, they are eligible to remain in extended foster care until they turn 21 which entitles them to housing.  However, many young people in extended foster care in San Francisco struggle to find housing and they run the risk of experiencing homelessness.  
Freedom Forward
 is trying to make the housing search easier by piloting 
Launchpads
, an housing rental platform that connects young people in extended foster care with hosts in the community willing to rent space in their homes. It's a great program, an opportunity to give back, and allows you to put a little more cash in your pocket during these uncertain economic times.
The program is just getting off the ground, and they are looking for Bay Area hosts who are willing to rent space in their homes to young people in extended foster care.  People can learn more on 
their website
 or by joining one of their upcoming 
info sessions
.  They are not yet accepting youth referrals, but hope to reach this stage in the near future.
Wu Yee Child Development Program
District 10 Supervisor Shamann Walton | 1 Dr. Carlton B. Goodlett Pl, San Francisco | Room 282 Office Line: 415.554.7670 | General Email: waltonstaff@sfgov.org
This email was sent by: City and County of San Francisco
1 Dr Carlton B Goodlett Place, San Francisco, California, 94102 United States

Privacy Policy
---
Term
Elected November 06, 2018 for term January 08, 2019 to January 08, 2023
---
Board and Committee Assignments
---
Contact Info
City Hall
1 Dr. Carlton B. Goodlett Place, Room 244
San Francisco, Ca 94102-4689
(415) 554-7670 - Voice
(415) 554-7674 - Fax