District 10
Shamann Walton
District 10

Supervisor Shamann Walton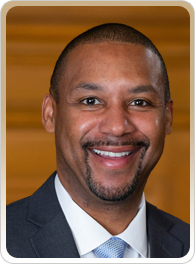 Supervisor Shamman Walton represents District 10. Shamann was born in San Francisco and lived in public housing at an early age in Bayview and Potrero Hill. He has worked in District 10 neighborhoods for decades
and has witnessed firsthand the challenges our community faces from long-time residents being pushed out of the city to losing childhood friends to violence and incarceration. As an accomplished and experienced community leader, Shamann has dedicated his life to improving these realities in our community and is committed to identifying solutions to our pressing issues. He has a proven track record of creating positive change in the community he serves.
As the former president and member of the San Francisco Board of Education, Shamann spearheaded the effort to close the achievement gap for Black, Latino, and special needs students and helped secure the funding for the school district's first African American Achievement and Leadership Initiative. He worked to protect undocumented students, decreased teacher turnover, increase graduation rates across the district for Black, Latino and Pacific Islander students, secured the financing and identified a site for our first affordable housing units for educators, and fought to make sure that Mission Bay will have its first school built in the next few years.  READ MORE
---
Community Events and Announcement
---
Newsletter
Dear Neighbors and Community, 

On behalf of the entire District 10 Office, we wish you a Happy Black History Month. Black History Month started as Black History week on Feburary 12, 1926 by Dr. Carter G. Woodson who founded the Association for the Study of Negro Life and History, later renamed to the Association for the Study of Afro-American Life and History, which has historically worked to preserve, sustain and commemorate African American history and Culture. This foundation, paved the way for Black History month. In 1976, President Gerald Ford recognized Black History Month during the celebration of the United states Bicentennial, and Black History Month has been recognized ever since.

We have a big event happening this Saturday in Visitacion Valley to celebrate Black History Month and Lunar New Year to build cross cultural relationships and unity in our communties. I hope to see you there! 

The 2nd Annual District 10 Visitacion Valley
Black History Month & Lunar New Year Celebration
Saturday, February 25, 2023
10:00am to 2:00pm
Performances begin at 10:30am
Featuring lion dancing, art, and community resources 
Here are some upcoming events with our office:

Reparations Hearing 
Tuesday, March 14, 2023; 3:00PM
SF Board of Supervisors 
Live on sfgovtv.org 
Rally at 12pm at the City Hall Steps

Neighborhood Office Hours - Bayview
Thursday, March 23, 2023; 3pm to 4pm 
The coffee shop at 1550 Evans Avenue at the Southeast Community Center

District 10 Budget Town Hall (In Person)
Monday, April 3, 2023, 5:30pm to 7:00pm
Location: TBD
Sign up here: https://forms.gle/xWxc1iNaRbAdyCob8

District 10 Budget Town Hall (Virtual)
Monday, May 1, 2023, 5:30pm to 7:00pm
Link TBD
Sign up here: https://forms.gle/xWxc1iNaRbAdyCob8

For more events check out our community calendar at: http://bit.ly/d10communityevents

In community, 
Supervisor Shamann Walton
National Weather Service Warning
District 10 Office Updates
On January 25, we stood in solidarity with our janitors from Local 87 to fight against the unfair treatment and firings from Twitter and CMB. They must restore all jobs and provide adequate and fair benefits immediately. This disgusting treatment to workers must not be tolerated in our City. 
On January 28, we celebrated the 13th annual Black History Month & Lunar New Year Celebration in Bayview! Thank you CYCSF, Bayview YMCA, and CCDC for organizing this every year to bring us together to celebrate Black and Asian culture while building unity and solidarity across communities. 
Also on January 28, we celebrated the Lunar New Year at 66 Raymond Avenue with APACC and residents. 
On January 31, I stood in solidarity with my colleagues, speaking about how housing instability leads to increased negative health outcomes for vulnerable populations. Thank you MEDA for your Health Equity Through Housing Report. As we work on solutions to address these disparities, this will be a tool for all of us.
On February 8, our office hosted a Black History Month reception and an art walk featuring beautiful pieces by Bayview artist, Brother Malik Seneferu, and Bay Area artist, Jermaine Dante'. If you missed the art show, please drop by our office in Room 282. These pieces are for sale.
On February 14, in honor of Black History Month, it was my honor to celebrate Bayview Hunters Point Historian, Oscar James! Born and raised in San Francisco, he has a wealth of knowledge about the City, and a deep sense of knowledge and pride for our beloved Bayview. We say thank you Oscar for all that you have done and continue to do for our people and ensuring we do not forget from whence we come!
We also honored Speaker Pelosi at February 14, Board of Supervisors meeting, for all of her work and the impact she has had on San Francisco, and this entire country, for over 35 years! Bayview Hunters Point historian, Oscar James (our Black History Honoree), was able to meet and take a photo with the speaker as well. Thank you Supervisor Catherine Stefani for making this happen!
On February 17, we had a community celebration and Unity parade in Bayview for Black History Month! Thank you to the Bayview YMCA, Rev Burch, and the entire community for coming together and making this special! I had the opportunity of rolling in a 1966 Buick Skylark with the 4-Fifteen Car Club! Beautiful turn out this past weekend!
SFPUC Updates
The San Francisco Public Utilities Commission (SFPUC) today announced new investments totaling $7.25 million for stormwater management projects as part of the Green Infrastructure Grant Program. The SFPUC is providing the grants to six projects to transform local outdoor spaces, reduce flood risk, improve urban habitat, increase climate resilience, and improve coastal water quality.




This latest round of grant recipients includes four from the San Francisco Unified School District:

Everett Middle School - $1.8 million award

El Dorado Elementary School - $1.4 million award

Visitacion Valley Elementary School - $883,000 award

Buena Vista Horace Mann K-8 - $629,000 award

The two other recipients in this round of funding are the University of California, Parnassus ($1.7 million award) and Project Artaud ($684,000 award), a member-run nonprofit artist collective in the Mission District.

​​​​​​​

SFPUC Summer Student Intern Program - Apply by Feb. 28

Project Pull internships are for motivated high school and college students from diverse communities in San Francisco.

Summer program is hybrid (in person / virtual). Intern applications for summer 2023 are now LIVE!!!

Deadline to apply is February 28. Apply now!.​​​​​​​
Caltrain Weekend Service Shutdowns
To finish critical Electrification construction and testing in time to begin passenger service in 2024, Caltrain will be suspending rail service in select areas on weekends throughout the year starting February 11, 2023. The first shutdowns will be between San Francisco and Millbrae for four weekends in February and March. Riders should avoid Caltrain on the weekend and seek alternative transportation if they are planning to travel. Bus bridge service will be available to Caltrain-dependent riders, but passengers should expect delays and longer travel times.
Visit www.caltrain.com/status for the latest information about weekend impacts.  Weekday service will not be impacted. For more information about Caltrain's weekday schedule, visit  www.caltrain.com/schedules.
Art Proposals for the India Basin Shoreline Park
Public Art Opportunity
The San Francisco Arts Commission is conducting a review process to choose an artist to create a sculpture or series of sculptures for the new India Basin Shoreline Park.

The artwork should be inspired and responsive to the proposed park design, its natural habitat, physical landscape, site history, and sustainability.

Additionally, the work should be a point of discovery and have a cohesive narrative experience along trails of the Park, serve as an asset for the community and expression of neighborhood identity, and provide a community benefit, which includes providing opportunities for artists with a meaningful connection to the Bayview-Hunters Point neighborhood. Please take a few minutes to review these artwork proposals below and provide feedback on the public art proposal webpage.

The proposals are available to view at the India Basin Shoreline Park's Tech Hub located at Hunters Point Blvd. & Hawes St. or online at www.sfartscommission.org/indiabasinpublicart.
District 10 Supervisor Shamann Walton | 1 Dr. Carlton B. Goodlett Pl, San Francisco | Room 282 Office Line: 415.554.7670 | General Email: waltonstaff@sfgov.org
This email was sent by: City and County of San Francisco
1 Dr Carlton B Goodlett Place, San Francisco, California, 94102 United States

Privacy Policy

             
Term
Elected November 06, 2018 for term January 08, 2019 to January 08, 2023
Elected November 08, 2022 for term January 08, 2023 to January 08, 2027
---
Board and Committee Assignments
---
Contact Info
City Hall
1 Dr. Carlton B. Goodlett Place, Room 244
San Francisco, Ca 94102-4689
(415) 554-7670 - Voice
(415) 554-7674 - Fax