District 10
Shamann Walton
District 10

Supervisor Shamann Walton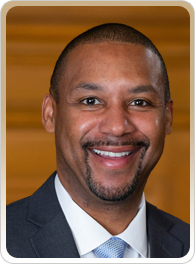 was born in San Francisco and lived in public housing at an early age in Bayview and Potrero Hill. He has worked in District 10 neighborhoods for decades
and has witnessed firsthand the challenges our community faces from long-time residents being pushed out of the city to losing childhood friends to violence and incarceration. As an accomplished and experienced community leader, Shamann has dedicated his life to improving these realities in our community and is committed to identifying solutions to our pressing issues. He has a proven track record of creating positive change in the community he serves.
As the former president and member of the San Francisco Board of Education, Shamann spearheaded the effort to close the achievement gap for Black, Latino, and special needs students and helped secure the funding for the school district's first African American Achievement and Leadership Initiative. He worked to protect undocumented students, decreased teacher turnover, increase graduation rates across the district for Black, Latino and Pacific Islander students, secured the financing and identified a site for our first affordable housing units for educators, and fought to make sure that Mission Bay will have its first school built in the next few years.  READ MORE
---
Community Events and Announcement
Dear Neighbors and Community, 
On behalf of the District 10 Office, we would like to wish everyone a Happy and Safe Holiday Season! 
SAVE THE DATE:
We will be having a Public Safety Town Hall on Wednesday, January 19, 2022 at 5PM on Zoom. There will be interpretation in Cantonese and Spanish available and we will share the meeting information as we get closer to the date.
In Case You Missed It: Our Public Safety Plan is now available translated in Chinese and Spanish. We have been working with City Departments and community-based partners to provide resources and implement our plan to stop violence in District 10. 

Find the plan in different languages here:
For general updates and meeting information at the Board of Supervisors, please visit: www.sfbos.org

For a web version of this newsletter and past newsletters, please visit: www.sfbos.org/supervisor-walton-district-10

In this update: 
D10 Office & Legislation Updates
COVID-19 Updates & Vaccine Information
City Department Updates
Community Announcements
Reach to our office at 415-554-7670 or email at waltonstaff@sfgov.org. For the latest updates, please follow me on Facebook and Twitter. 

In community, 
Supervisor Shamann Walton
 
Juvenile Hall Closure Update
We just received the final report and we are excited to review the report. The Board of Supervisors will send this to committee where we will hear input on all the recommendations. After hearing from community, the Board will decide which recommendations to move forward.

We have learned a lot from this process and we have seen how the numbers can be reduced when all efforts are put forward. We have come up with new strategies already to keep our youth out of the current facility. The closure of DJJ was not anticipated and yet even with these additional numbers we have found ways to address issues that for decades have been unresolved. To many youth had nowhere to go and becoming a ward of the juvenile court forced us to keep youth in custody longer than needed.

Coming out of these meetings, I am excited to explore shared leadership where community will have the opportunity to partake in some of the processes. I'm also excited to look at this new family approach where we will serve the entire family. Too often, serving only the youth is a band-aid support. We need to help the whole family to best support our youth and help guide them towards a path of success.

As for the facility, we now have the information of what it can look like and how it can have a huge impact on our youth. So many committed people have come together and SF is ready to embark on this new journey.

I want to thank the work group members, our consultants and the Human Rights Commission, under the leadership of Director Dr. Davis, for leading a process that was inclusive even during a pandemic. I also want to thank Chief Katy Miller for looking at this through a reformative practice lens and supporting the process by gathering the information needed for us to make informed decisions.  

This work was hard and challenging but the commitment we make today will change lives forever. I could not be more excited to hear and push reforms. I understand for some that a full closure of facilities would be desired, however we are bound by state laws that require us to provide secured facilities for certain charges. The Youth Guidance Center (YGC) is a pre-adjudication facility and as such we can not use it for post sentencing. YGC is not and should not be used for anything other then the required state mandates and judge orders. We must do better at finding the alternative spaces that can house our youth. During this process many changes were already implemented.

I will be scheduling the hearing in the Youth, Young Adults, and Families Committee early in hopes to move on final recommendations after these hearings. I look forward to more community input and our meetings with labor to decide on the final next steps.
Open Source Voting
I am introducing legislation today to authorize an Open Source Voting Pilot in San Francisco for the November 2022 election, which would require the San Francisco Department of Elections to submit a plan to the Secretary of State for review no later than February 8, 2022.

In the United States and California, we rely on a for-profit model from election equipment security and one that is costly and lacks transparency. Open source voting will allow the City's IT teams to work with vendors on voting equipment software because it uses publicly available computer code.

The proposed pilot will give voters in the City hall voting Center the option of using VotingWorks' accessible ballot marking device. Our Department of Elections Director John Arntz is already working with VotingWorks on details and a contract for the pilot. This legislation will codify that process.

Earlier in August, I sent a letter along with President Canepa of the San Mateo Board of Supervisors to the California Secretary of State Shirley Weber requesting her office adopt regulations governing voting system pilot programs as required under Senate Bill 360, which was passed in 2013. We also did a joint op-ed together on this issue.

Open Source Voting was also supported by former Secretary of State, Alex Padilla. San Francisco has a long history of advocating for an open source voting system starting with former Supervisor Tom Ammiano with a resolution looking into the feasibility of an Open Source voting system in 2007 and a resolution from former Supervisor Scott Wiener supporting the creation of an open source voting system in 2014. Open source voting will allow the public to own these voting systems and ensure that our elections are fair, honest, and secure.
Labor Violations and Prevention of City Contract Renewals
I requested legislation from the City Attorney along with Supervisor Mandelman, to prevent agencies or contractors that have violations with the Office of Labor Standards and Enforcement from entering into contracts or renewing their contracts with the City. I'm also requesting to include an option for the City to terminate a contract if the Contractor does not correct their violations with OLSE within a certain time period.

City contractors, and potential contractors, should not be able to get away from violating and skirting City laws that protect all workers or any other labor law. We have laws in place to protect workers for a reason and if a business does not want to adhere to the law, they should not be able to do business, or continue to do business with the City and County of San Francisco.
 
Fighting to Bring Back the 8AX & 8BX Muni Lines
Over the past 20 months, the 8AX and 8BX express bus lines have been suspended due to the COVID-19 health emergency. Despite the SFMTA's restoration of Muni's core service, the 8AX and 8BX did not return. Supervisor Matt Haney and I joined community leaders in Visitacion Valley to demand the San Francisco Municipal Transit Authority (SFMTA) to bring back the 8AX and 8BX Bayshore Express bus lines.

The 8AX and 8BX express lines ran during peak commute hours in the morning and evenings connecting residents as far as City College to North Point (8BX) and from Visitacion Valley through the Portola to Chinatown (8AX). Both of these lines serve primarily working class residents and people of color living in the southern part of San Francisco who work near Downtown or Chinatown.

Our office has heard from many residents from Visitacion Valley that they want the 8AX and 8BX to return during the peak commute hours and we have elevated this issue to the SFMTA leadership every week at our bi-weekly meetings. The SFMTA has given us a timeline of the 8AX and 8BX returning this winter but now that has been delayed to March or April. This is unacceptable for a community that heavily relies on these lines to connect to Downtown and Chinatown.

The MTA Board of Directors has voted to return the 8AX and 8BX lines in March or april of next year and we are going to continue to fight to bring these lines back as soon as possible.
Traffic Calming Updates
On December 2, the SFMTA and our office met with a small group of community leaders, neighbors, and small business owners on Leland Avenue to discuss traffic calming measures, the 8AX/8BX, and the Visitacion Valley and Portola Community-Based Transportation Plan.  

Here are the additional traffic calming measures coming to District 10:
Gilman and Arelious Walker Way

In August, the MTA approved several applications for Traffic Calming (TC) on segments near this intersection as part of the FY21 cycle. Most are scheduled to be constructed next fall.

i. Arelious Walker Dr between Donner Ave and Carroll Ave
ii. Carroll Ave between Arelious Walker Dr and Giants Dr
iii. Gilman Ave between Bill Walsh Wy and Griffith Ave
iv. Gilman Ave between Griffith St and Hawes St
v. Gilman Ave between Hawes St and Ingalls St
vi. Gilman Ave between Ingalls St and Jennings St
vii. Gilman Ave between Jennings St and 3rd St

Pending evaluation by Spring 2022: Gilman Ave between Giants Dr and Arelious Walker Dr (TC Application received 3/30/2021)
Gilman and Arelious Walker is an uncontrolled intersection. MTA typically does not install TC at uncontrolled intersections, only at midblock crosswalks or in some instances at stop-controlled intersection legs where there are potentially complicating factors like restricted visibility or a steep approach that could compromise ped safety.

Leland Ave traffic calming to conversion

MTA is looking at the east end of the corridor (Peabody to Desmond) as part of the Vision Zero Proactive Traffic Calming Visitacion Valley & Portola project (Prop K) which is currently in design phase.

i. MTA expects to finish design in summer 2022 and begin construction in fall 2022. MTA has a TC application on file for the rest of the corridor that is part of the FY23 cycle.

MTA will evaluate once the application window closes after June 30, 2022.

1921 Silver Ave speed bumps

Several applications on Silver Ave were accepted as part of FY21 cycle. Construction is anticipated to begin in fall 2022.

i. (1700 block) Silver Ave from Charter Oak Ave to Elmira St
ii. (1700 block) Silver Ave from Elmira St to Ledyard St
iii. (1800 block) Silver Ave from Ledyard St to Scotia Ave
iv. (1900 block) Silver Ave from Scotia Ave to Santa Fe Ave
v. (1900 block) Silver Ave from Santa Fe Ave to Topeka Ave
vi. (2000 block) Silver Ave from Topeka Ave to Thomas Ave
vii. (2000 block) Silver Ave from Thomas Ave to Revere Ave

MTA is currently designing a bulbout on the NE corner at Silver/Topeka to shorten the crossing as part of Bayview CBTP implementation (Prop K).

i. MTA expects to finish design in summer 2022 but the schedule for construction phase is still TBD.
Candlestick Vehicle Triage Center Update
The Candlestick Vehicle Triage Center is scheduled to open in January. We'll be convening a community-led Work Group to oversee the site and work with the City on the challenges in the area. We look forward to bringing these much needed services to Bayview!


The goal of the vehicle triage site to remove barriers and connect people to long term care and housing.

To view the presentation, click here.
To watch the recording of the meeting, click here. 
For more information on Proposed Projects, click here.
$64 Million to Housing Acquisition
The pandemic crisis has put extreme financial hardship on tens of thousands of working families, seniors, and other vulnerable households. While COVID initially depressed rents and rental property sales, now rents and market trends are on the rebound with increasing numbers of rental properties being put on the private market at rising prices.

Unless the City significantly increases its capacity to acquire and preserve rental properties now, thousands of existing tenants will be put at greater risk of displacement and the City will lose a time-limited opportunity to remove housing from the speculative market and permanently preserve units at affordable rents.

This is why I supported and helped passed Supervisor Dean Preston's proposal to allocate $64 million to housing acquisition. This ordinance would deliver on the promise of Prop I, and the unanimous resolution passed last year by the Board of Supervisors, to use the transfer tax revenue for housing.
Pacific Islander Community "Hut"
I am excited to be on the Board of Supervisors during this most important budget decision to invest in our Pacific Islander community. It is only right to invest in a community led COVID 19 response and recovery plan. Community members will be able to receive the services that they need in this one stop site.

I was honored to cut the ribbon with community and Commissioner Fotualii Faauuga Moliga-Puletasi on Thursday, December 9, 2021 to welcome the Pacific Islander Community Hub. Modeled after the Latino Task Force and the Bayview Essential Services Hub, the Pacific Islander Community Hut will provide crucial services for their community including job assistance, help with applying to various city and state programs, immigration support, and COVID-19 response including providing food assistance to address food insecurity.

The Pacific Islander Community Hut is located at 150 Executive Park in Room 2450 and is open for drop in Monday and Fridays from 9:00AM to 4:00PM. Appointments are available on Tuesdays, Wednesdays and Thursdays by calling 415-240-6720 to schedule.  
Bringing Food Security to Bayview Hunters Point
I co-sponsored legislation by Supervisor Ahsha Safai to bring food empowerment markets to District 10 and District 11. Bayview Hunters Point has historically been a food dessert and we are working hard to change that from creating the Bayview Essential Services Hub that operates every Wednesday and Thursday at 1800 Oakdale to bringing in more grocery stores (Grocery Outlet on Bayshore). Keep an eye out next year for more initiatives from our office to address food insecurity and the food desert in DIstrict 10. 
 
Local Business Entity Changes 
On November 17, Mayor Breed, along with my colleagues Supervisors Myrna Melgar and Supervisor Ahsha Safai, and with City Administrator Carmen Chu, signed our Local Business Entity changes for local small businesses to have more priority on contracts, faster reimbursements, a fair threshold, and better opportunities. I want to thank the entire LBE community for working together on this. We have been talking about these changes for years. This legislation is a combination of perseverance, patience and collaboration.
Appointing J.R. Eppler to the Building Inspections Commission
On November 30th, I swore in our newest member of the Building Inspection Commission, Commissioner J.R. Eppler. As the President of the Potrero Hill Boosters, he has been a pillar and an advocate for our City's eastern neighborhoods and has carried himself with high ethical standards. Congratulations J.R. Eppler!
San Francisco Redistricting
Every 10 years after the Census, San Francisco goes through a redistricting process where the Supervisorial districts are redrawn to ensure that each district maintains equal numbers of residents. Members of the public are encouraged to participate in the redistricting process. There will be upcoming meetings with the Redistricting Task Force online and in the district from now till April 2022.

The upcoming meetings are: 
January 3, 2022 - 5:30 pm
January 7, 2022 - 3:00 pm
January 12, 2022 - 5:30 pm
January 14, 2022 - 3:00 pm
January 22, 2022 - 10:00 am
January 29, 2022 - 10:00 am
The Redistricting Task Force is happy to announce that the San Francisco Redistricting Tool is now available online: 
https://redrawmysf.publicredistricting.com

We invite you to investigate the redistricting tool and use it to create your own redistricting plans, while referencing the population data associated with each district in your plan.

Here is a link to the User Guide for the Redistricting Tool: https://www.publicredistricting.com/sf/sanfrancisco_guide.pdf

For the latest information and to join the mailing list on redistricting, please visit: sfelections.org/rdtf

You may submit comments to the redistricting task force at rdtf@sfgov.org or call 415-554-4445.

Follow the Redistricting Task Force on Facebook and Twitter
 
First Case of the Omicron Variant Detected in San Francisco
The California and San Francisco Departments of Public Health have confirmed that a recent case of COVID-19 among an individual in California was Omicron variant (B.1.1.529). The individual was a traveler who returned from South Africa on November 22, 2021. The individual, who is a San Francisco resident, is self-isolating and is experiencing mild symptoms. We are continuing to speak with the individual about any persons with whom they have been in contact.
Genomic sequencing was conducted at the University of California, San Francisco and the sequence was confirmed at CDC as being from the Omicron variant. This will be the first confirmed case of COVID-19 caused by the Omicron variant detected in the United States, though there are likely other cases that have not yet been detected.
On November 26, 2021, the World Health Organization (WHO) classified a new variant, B.1.1.529, as a Variant of Concern and named it Omicron and on November 30, 2021, the United States also classified it as a Variant of Concern. CDC has been actively monitoring and preparing for this variant, and we will continue to work diligently with other U.S. and global public health and industry partners to learn more. Despite the detection of Omicron, Delta remains the predominant strain in the United States.
The recent emergence of the Omicron variant (B.1.1.529) further emphasizes the importance of vaccination, boosters, and general prevention strategies needed to protect against COVID-19 . Everyone 5 and older should get vaccinated boosters are recommended for everyone 18 years and older. San Francisco has one of the highest vaccination rates in the world at 81% of the eligible population, and is currently administering boosters to more than 5,000 vaccinated individuals a day. The City also has in place other safety protocols, such as universal masking in indoor public settings, and proof of vaccination requirements for certain businesses, as well as a robust testing and surveillance system. These safety measures put the City in a good position to fight COVID variants, such as Omicron.
For more information on the Omicron variant visit https://www.cdc.gov/coronavirus/2019- ncov/variants/index.html.
COVID-19 Vaccine Boosters Availability
Boosters are widely available across San Francisco's health systems at nearly 100 vaccination sites, most of which allow drop-ins. Caregivers, family members and friends are encouraged to assist seniors in getting to vaccination sites through appointments or drop-in options. Many of these sites also provide influenza vaccines, which can be safely given at the same time as COVID-19 boosters and are also essential this winter. Appointments and drop-in options can be found here.

More information about boosters, can be found here.

SFDPH dashboards on COVID-19 data can be found here.
SFUSD Vaccination Sites
Malcolm X Academy School
350 Harbor Road in the Bayview
3:30 pm – 6:30 pm on Tuesdays

Balboa High School
1000 Cayuga Ave in the Excelsior
2:30 pm – 5:30 pm on Wednesdays

McCoppin Elementary School
651 6th Ave in the Richmond
10:30 am – 1:30 pm on Saturdays

Sunset Elementary School
1920 41st Ave in the Sunset
10:30 am – 1:30 pm on Sundays


Please visit SF.GOV/getvaccinated for a complete list of vaccination sites as well as days and hours of operation. People are encouraged to first seek vaccination through their health care provider, if they have one.
 
The District 10 Office helped launch the Bayview Essential Services Hub located at 1800 Oakdale Ave  providing COVID-19 testing, food, financial assistance, and other many resources for residents.

Bayview and neighborhoods surrounding Bayview have the highest rates of COVID-19 cases and deaths, with Black and Latinx communities more likely to face death than their white counterparts. Multiple community groups, including the Latino Task Force, Black Wall Street, Rafiki Coalition, Young Community Developers, MegaBlack SF and the YMCA collaborated to launch this hub, dedicated to lessen the disproportionate harm the pandemic has upon our communities.

The Bayview Hub is opened every Wednesday and Thursday from 10AM to 4pm at 1800 Oakdale Avenue. Drop-ins welcomed. 
 
SFMTA Visitacion Valley and Portola
Community-Based Transportation Plan
The SFMTA is holding a series of pop-ups around the Vis Valley and Portola neighborhoods to talk to the community about their transportation planning project. The plan will determine street, intersection, and bus stop improvements, based on priorities and challenges that the community directly identifies to staff. Come out and talk to the project team at the following scheduled events, and be sure to check out their
webpage for additional events
:
Dec 15, 10am-12pm @ Vis Valley Library
2022 Dignity Fund Community Needs Assessment
The San Francisco Department of Disability and Aging Services is currently conducting the 2022 Dignity Fund Community Needs Assessment (DFCNA) to understand the strengths, challenges, and gaps in services to older adults and adults with disabilities in San Francisco.

We will be holding 11 District-specific virtual community forums and 5 in-person community forums throughout the city over the next month, with specific language interpretation services available at each event. You can also access the English-language registration form directly at this link.

We also have a single webpage corralling all the information about the DFCNA and ways for community members to share their input with the Department. This site is now live: sfhsa.org/DFCNA.

The link to our DFCNA Community Survey is now live, and will be open through Friday, December 17. Access the survey via this link: tinyurl.com/2021DAS
Apply to SFUSD Schools by February 4, 2022
If your child is entering Kindergarten, Middle School, or High School next year, you need to apply for a new school by February 4, 2022. Learn how to apply today at sfusd.edu/apply. If you need help with your application, call (415) 241-6085 or visit our new Bayview enrollment office at 1520 Oakdale Avenue , Monday through Friday from 8am to 4:30 pm. We have staff who speak English, Spanish, and Chinese who can help you enroll.
Raising 3rd Street Together
Contest to Win up to $500 in Visa Gift Cards
Wu Yee Children's Services, San Francisco's largest provider of Early Head Start, is working with a local advisory committee to open a children's hub on the corner of 3rd Street and Palou to serve families with children ages 0-6. We need your help to name the new hub and design a new logo that will be inviting to the Bayview Hunters Point community. Help us set the right path and vision for this location by submitting a name and/or logo suggestion to our naming contest. The winning entry will receive a $500 gift card and runner-ups will be featured in an artistic showcase in the space. To learn more, go to wuyee.org/4900thirdst

If you are interested in learning more about the children's hub, advisory committee or would like to inform the services offered, please visit wuyee.org/4900thirdst or contact Virginia Cheung by email at virginia.cheung@wuyee.org or call 415.913.7463.
YMCA San Francisco - 2030 Strategic Planning Process
What are your hopes and dreams for the Y? Please share your vision for your community and the Y through this survey and be a part of shaping the YMCA of San Francisco's 2030 Vision.
 
¿Cuáles son tus esperanzas y sueños para la YMCA?  Por favor, comparte tu visión para tu comunidad y la YMCA a través de esta encuesta y se parte de la formación de la Visión 2030 del YMCA de San Francisco. 

您對青年會有什麼期望和夢想?透過完成此問卷,請分享您對社區及青年會的願景,並一同塑造三藩市青年會的2030年願景。

ما هي آمالك وأحلامك بالنسبة لـ Y؟  يرجى مشاركة رؤيتك لمجتمعك ولـ Y من خلال  هذا الاستبيان وكن جزءًا من تشكيل رؤية جمعية الشبان المسيحين في سان فرانسيسكو لعام 2030. 
District 10 Supervisor Shamann Walton | 1 Dr. Carlton B. Goodlett Pl, San Francisco | Room 282 Office Line: 415.554.7670 | General Email: waltonstaff@sfgov.org
This email was sent by: City and County of San Francisco
1 Dr Carlton B Goodlett Place, San Francisco, California, 94102 United States

Privacy Policy
---
Term
Elected November 06, 2018 for term January 08, 2019 to January 08, 2023
---
Board and Committee Assignments
---
Contact Info
City Hall
1 Dr. Carlton B. Goodlett Place, Room 244
San Francisco, Ca 94102-4689
(415) 554-7670 - Voice
(415) 554-7674 - Fax