District 10
Shamann Walton
District 10

Supervisor Shamann Walton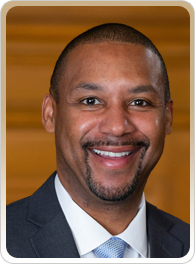 was born in San Francisco and lived in public housing at an early age in Bayview and Potrero Hill. He has worked in District 10 neighborhoods for decades
and has witnessed firsthand the challenges our community faces from long-time residents being pushed out of the city to losing childhood friends to violence and incarceration. As an accomplished and experienced community leader, Shamann has dedicated his life to improving these realities in our community and is committed to identifying solutions to our pressing issues. He has a proven track record of creating positive change in the community he serves.
As the former president and member of the San Francisco Board of Education, Shamann spearheaded the effort to close the achievement gap for Black, Latino, and special needs students and helped secure the funding for the school district's first African American Achievement and Leadership Initiative. He worked to protect undocumented students, decreased teacher turnover, increase graduation rates across the district for Black, Latino and Pacific Islander students, secured the financing and identified a site for our first affordable housing units for educators, and fought to make sure that Mission Bay will have its first school built in the next few years.  READ MORE
---
Community Events and Announcement
Dear Neighbors and Community, 
2020 has been an unprecedented year where for many of us and it is was the first time we dealt with a global pandemic hitting home. The COVID-19 pandemic hit our City, and especially our District 10 community, brutally hard. Our office responded by establishing the Emergency Family Relief Fund, co-sponsoring eviction moratoriums and workplace protection ordinances, making sure that our most vulnerable unhoused folks had shelter, and bringing testing and food resources to the district. In addition to our COVID-19 response, we also passed legislation establishing the African American Reparations Advisory Committee, illegal dumping, the CAREN Act and more.

In this update: 
D10 Year in Review
Looking Forward to 2021
COVID-19 Updates & Resources
Small Business Resources
Community Announcements
COVID-19 Health Order Updates as of 12/31/2020:
Extension of the Mandatory Travel Q

uarantine.

 We've extended the Mandatory Travel Quarantine beyond January 4th when it was set to expire due to the significant prevalence of COVID-19 throughout the State and Country and to also protect against the spread of the new variant of virus detected recently in the United Kingdom, Colorado, and California. The order requires a mandatory quarantine of 10 days on anyone traveling, moving, or returning to San Francisco from anywhere outside the Bay Area and discourages any non-essential travel.
Extension of local Stay Safer at Home Order. We've extended the local Stay Safer at Home Order implemented on December 3rd and subsequently required on December 17th by the State of California when the Bay Area's ICU bed availability fell below 15%. The earliest the State could lift its Regional Stay at Home order for the Bay Area is January 7th. We do not expect to meet the State's thresholds for lifting the order by that date due to ongoing regional ICU capacity limitations and continuing increase of cases.
The COVID-19 pandemic is still among us so we must remain vigilant and remember to do the following: 
Stay home as much as possible if you are able to.
Wear a face covering: including masks, scarves, bandanas, anything that covers your nose and mouth. If you are working in an essential space with other people, you are required to wear a mask.
Maintain 6 feet of social distancing
Wash your hands for at least 20 seconds with soap
Only mingle with people in your household.
Avoid touching your face, eyes, nose or mouth
Do not dispose your used face covering/gloves/PPE in the streets, please properly dispose in a trash bin
If you are an essential worker or believe you may be exposed to COVID-19, get tested: https://www.sf.gov/GetTested
Our office remains open and responsive remotely. My staff will periodically checks our voicemail at 415-554-7670 daily. You may also email my office at waltonstaff@sfgov.org. 

Please stay safe and healthy!

In community, 
Supervisor Shamann Walton
 
2020 Highlights - Year in Review
The District 10 Team wishes you a Happy 2021!

Top-Bottom, Left-Right: Percy Burch, Natalie Gee, Supervisor Shamann Walton, Abe Evans, Tracy Gallardo

When the pandemic began, our priority was to make sure our most vulnerable communities in the district had the resources they needed for food, access to testing, distance learning support, housing and employment protections. Our office compiled a comprehensive District 10 COVID-19 Resource Guide with local and state resources for our residents. 

We worked on creating an Emergency Family Relief Fund for residents who were not able to receive the federal stimulus. We coordinated with our local community based organizations to provide food sites, testing sites, and worked with DCYF to bring learning hubs to support our most vulnerable children with distance learning. We also made sure that our unhoused residents had access to food, shelter, and pit-stops throughout the district. We began having weekly Resilient District 10 virtual meetings with all our community service providers to give updates on City guidance on COVID-19 and the work that our office was working on.

In addition to our COVID-19 response, we introduced, co-sponsored, and passed the following legislation this year: 
2 Charter Amendments:

Prop C: Commissions for All, allowing non-citizens to participate in city commissions, advisory boards, and citizen committees.
Prop D: Sheriff Oversight, establishing a Sheriff Oversight Board and an inspector general to conduct investigation on misconduct cases in the Sheriff's Office.

1 Regional Measure:

Measure RR

: Passed a regional measure with San Mateo and Santa Clara Counties to place a one-eight percent (0.125%) sales tax to fund CalTrain with a plan for a future succession agency separate from SamTrans. 

17 Hearings, including:

African American Workforce in the City and County of San Francisco.
Requesting recommendations on restructuring and reforming the Equal Employment Opportunity Office.
Report back of the findings and recommendations from the

Economic Mitigation Working Group

in response to the e-cigarette ban.
Making sure that no one unhoused exits back to the streets with the

Shelter-in-Place Rehousing and Demobilization Plan

.

88 Ordinances, including:

Increasing fines and consequences with illegal dumping. 
Requiring the Civil Service Commission to adopt a policy that will prevent hiring police officers or sheriff deputies with prior misconduct.

The CAREN Act

, Caution Against Racial and Exploitative Non-Emergency Act, making it unlawful to cause a peace officer to contact a person based solely on a desire to it discriminate against the person's race, ethnicity, gender, sexual orientation, or gender identity.
Eviction Moratorium, making sure our residents are not evicted during this COVID-19 pandemic. 
Shelter in Place Hotels, making sure our most vulnerable unhoused folks have a safe place at a hotel during this pandemic and making sure that they do not exit back into the streets.

Healthy Airport Ordinance

, making sure that all essential airport workers had access to healthcare. 
Impounding cars involved with sideshows, to impose harsher towing penalties for reckless drivers who engage in illegal sideshows.
Establishing the African American Reparations Advisory Committee which will begin next year. Applications for this committee can be found here. 

158 Resolutions, including:

A

reparations plan

that will address housing injustices, economic opportunities, workplace injustices, basic income opportunities, educational injustices, the mass incarceration of Black people, and the injustices on over policing the Black community. 
Urging the California DMV to adopt a photograph identification policy allowing patients that are undergoing medical treatment with physical characteristics changed to extend their stored photograph on their driver's license or ID card. 
Urging the Sheriff's Department to implement virtual visits for children with incarcerated parents during the pandemic. 
Redirecting resources from the San Francisco Police Department to the Black Community. 
Putting the one-eight percent (0.125%) sales tax to fund CalTrain with a plan for a future succession agency separate from SamTrans. 
Condemning racial profiling and discrimination of private businesses. 
Declaring anti-Black racism as a human rights and public health crisis in San Francisco. 
Urging the

City College of San Francisco

 to keep their commitment to the Education Center at 1550 Evans Avenue.
For a full list of all the legislation that we worked on this year as well as the prior year, please visit: San Francisco's Legistar and search for legislation under "Shamann Walton". For a particular legislation or help with the Legistar system, please email my staff at waltonstaff@sfgov.org for more information. 
 
2020 Boards and Committees Served On
In addition to the San Francisco Board of Supervisors, I also served on the:
Budget & Finance Committee
Budget & Appropriations Committee
Public Safety and Neighborhood Services Committee
San Francisco County Transportation Authority
Treasure Island Mobility Management Agency
Workforce Investment San Francisco Board
Caltrain Joint Powers Board
Bay Area Air Quality Management District
Juvenile Justice Coordinating Council 
I look forward to continuing to serve on these bodies next year.
2020 Community Highlights - Year in Review
We are focused on bringing resources to our District 10 communities and even more so during this pandemic. Our top priorities include expanding services to our most vulnerable communities, expanding workforce development opportunities, protecting our essential workers, finding ways to support and save our small businesses, and public safety. Here are some highlights in the community this year:
Emergency Family Relief Fund
Our office was able to work closely with the Human Rights Commission to launch a Family Relief Fund that will give resources to families who are not eligible for other state or federal programs. The program served 5000 families and worked closely with over 50 agencies to distribute the funds. 
Testing & Essential Service Hubs
In partnership with many of our community based organizations and our city departments, we brought testing to our neighborhoods with the highest rates of COVID-19. Testing is free for all our residents and to schedule a test or find a testing location, click here. We also helped set up essential service hubs where residents can connect with services and receive food during the pandemic. We will be opening up a Bayview Essential Hub early next year. 
Budget
Despite the challenges of this year, we passed a budget that allowed us to preserve many vital services that go directly to our communities. This years budget fight was different than any other, as we worked to ensure a response that leads to recovery in this pandemic, keep organizations whole, make sure our workforce was intact and provide unprecedented resources to the Black community. We didn't have our typical amount of resources for each district, but we still managed to put dollars into areas that were originally going to receive reductions.

Our goal from the start was to preserve current direct services and programs, increase investment for populations disproportionately represented in poverty, the justice system, negative health disparities and gaps in achievement, provide opportunities for our most vulnerable populations and fight for resources that support education, basic needs and equity.

Specifically, we:
Secured resources to tackle food insecurities and for food Justice in D10;
Made sure that we have money to support a D10 specific violence prevention and community safety plan;
Dedicated dollars to address our unhoused population in the District that will connect people to shelter, housing and provide mental health and substance abuse supports;
Ensured support for Transitional Aged Youth housing vouchers that would keep our transitional age youth off the streets;
Redirected over 120 million dollars from SFPD and law enforcement over the next two years for investment in the Black community (in areas identified by the Black community);
Solidified funding for a community hub to address the negative impacts of the pandemic;
Increased the pot to provide more COVID-19 testing across D10;
Maintained resources to support language access and programming for our monolingual communities in the District.
Reinvestment in the Black Community
In the summer, Mayor London Breed and I announced plans to redirect resources from the San Francisco Police Department to the Black community. We were able to redirect $120 million over two years from the SF Police Department to reinvest into the Black community. Decades of disinvestment, public policies, and institutional practices in San Francisco have disproportionally harmed all aspects of life including health, wellness, mortality, housing, education, and economic opportunities in the Black community. In these times of continued systemic and systematic oppression of Black people, we have to be innovative and strong with our solutions. In order to change this dynamic and provide real opportunity for equity, we need to repurpose resources and give them to Black-led organizations and communities in order to level the playing field and achieve successful outcomes. This is a step towards true reparations. 
Small Businesses
Our small businesses have been hit hard this year. From Shared Spaces to grants, our office has advocated for more support for our small businesses including eliminating fees, extending deadlines, and providing loans. During the start of the pandemic, our office helped create a guide of small businesses that were still opened: http://bit.ly/d10openbiz

Our small businesses still need your help, if you are able, please patronize these businesses during this holiday season.
Homelessness
During this COVID-19 pandemic, we have seen more people experiencing homelessness than ever before in District 10. Our office has worked with the the Department of Homelessness and Supportive Housing, the Emergency Operations Center, HSOC, OEWD and service providers to identify areas where our unhoused need support and to provide solutions and connections to shelter and services. We set up a safe sleeping site and a RV site for our unhoused populations to have access to services, bathrooms, laundry, and food. 

Our office also worked directly with HSH to put together one of the most ambitious and comprehensive expansion plans for homelessness services in SF. Press release with full info here:  https://sfmayor.org/article/mayor-london-breed-announces-plan-fund-homelessness-recovery-plan-prioritizing-housing 
One of the biggest barriers to removing encampments and getting folks off the streets is a lack of shelter and permanent supportive housing capacity. The above plan works to break down that barrier. 
In the meantime, as we start expanding capacity as rapidly as possible, the Homeless Outreach Team (HOT) is continuing to visit encampments, build relationships with unhoused folks, and help them problem solve ways to get off the street and into housing.  Finally, we are working to create a D10 specific team like HOT to respond to the unique challenges our district faces.
USPS
When we heard from residents about mail service being interrupted and having issues receiving mail , we immediately reached out to Speaker Pelosi's Office and her Team jumped right on it. I want to thank our mail carriers for the work they do. People rely on their prescriptions, pertinent information about schools for their children and in some cases paychecks. We will continue to stay on top of this for our families and residents of District 10.
Public Safety
During the pandemic, the District 10 office has continued to respond to shootings and homicides. To date, over one-third of the city's total homicides have occurred in District 10 in 2020. Despite the efforts and investments pledged by the city to help District 10, senseless violence keeps happening in the southeastern neighborhoods. 

Through collaboration with community based organizations, town halls, and meetings with residents in the past year, I announced the District 10 Community Safety Plan. The comprehensive plan is a new community process desperately needed to support successful public safety work in District 10. The plan brings together all stakeholders to create change and bring the voice of the community to the forefront of addressing violence. 

Recommendations in the District 10 Community Safety Plan include:
A violence prevention oversight committee for youth violence for ages 12-25. This will be the driving force in determining a District 10 action plan against violence.
Community experts in violence prevention in the Black, Asian, and Latino community meeting monthly to work together to create real community solutions addressing violence.
The community is involved in defining effective violence prevention strategies, evaluation tools adopted by the city, and any development of a violence prevention plan.  
Three immediate actions of the District 10 Community Safety Plan include:
Elevated role and support from the City & County of San Francisco in implementing public safety strategies with community.
Establish the District 10 violence prevention monthly convenings through the Violence Prevention Convener.
Reimagine what community mobilization and peace planning efforts look like.
The following strategies are also addressed through the District 10 Community Safety Plan:
School-based intervention and prevention.
Mediation and truce negotiations.
Increased community partnerships and coordinated interventions.
Increased transportation and transit safety measures.
Culturally responsive service providers with elevated support from the City & County of San Francisco in public safety strategy implementation.
Hunters Point - EPA Fact Sheet on Parcel A
The EPA recently released a fact sheet on the Hunters Point Shipyard, Parcel A. For the full fact sheet, click here.

The Hunters Point Naval Shipyard Superfund site (HPNS) does not include Parcel A. Historically, the Navy used this area for residential and administrative purposes. Based on information gathered since 1991, the United States Environmental Protection Agency (EPA) is confident Parcel A is suitable for work, recreation and residential use. As such, EPA removed Parcel A from being part of the HPNS on the National Priorities List of contaminated sites (or Superfund list).
The California Department of Public Health recently completed radiological surface scanning and concluded there are no radiological health concerns throughout Parcel A (see page 7). The Office of Community Investment and Infrastructure (successor agency to the San Francisco Redevelopment Agency) will continue to redevelop Parcel A, working with its development partners.
Legislation Coming Soon
Hazard Pay for Grocery Workers: Our grocery store workers are forced to go to work and do not have the option of staying at home and working remotely. We must protect them and provide them with the necessary compensation, as they are constantly exposed to the public. That's why our office is working with the City Attorney to draft legislation on hazard pay for these essential workers who have gotten sick and even died, while these stores are making record profits during the pandemic.
Language Access Ordinance Amendments: When we held the hearing on the Economic Mitigation Workgroup findings and recommendations, we found out that some of our small businesses have struggled to communicate with the City. The City's Language Access Ordinance was passed in 2001 and amended in both 2009 and 2015. We are currently reviewing new amendments with the CIty Attorney and community stakeholders to strengthen this ordinance. 
We have requested a report from the Budget Legislative Analyst and Controller's office on the Equal Employment Opportunity office's practices in light of the corruption on pending cases. We are working on a date for this hearing early next year. 
Bringing back the 15! New express route! 
Starting next year, a new express route similar to the 15 bus will be coming back to Bayview Hunters Point. In response to deep community engagement, the SFMTA's FY 2021-22 Muni Service Equity Strategy and the Southeast Muni Expansion Project recommended adding express service from the Bayview to Downtown. The disproportionate impacts of COVID-19 on people of color and low-income people has made fast-tracking this service even more important

For more information: 
https://www.sfmta.com/projects/bayview-hunters-point-express
For the latest Stay at Home Orders: 
https://www.sfdph.org/dph/alerts/coronavirus-healthorders.asp
The following activities will be required to SUSPEND operations until further notice:
Personal services. Establishments offering personal care services including hair and nail salons, barbers, tattoo, piercing, estheticians and massage must cease operations, including both indoor and outdoor operations.
Outdoor dining. Restaurants and any other establishments offering meal service, may only operate for delivery or take-out. Eating and drinking on the premises is prohibited.
Outdoor museums, aquariums, and zoos. Outdoor installations or exhibits associated with museums, aquariums, or zoos may not allow entrance to visitors. Outdoor botanical gardens and historic sites may remain open.
Indoor gyms. Limited 1:1 personal training within gyms and fitness centers that was allowed under the previous health order must cease, but may take place outdoors (see below).
Drive-in gatherings. Drive in theaters and other performances delivered in a drive in context must cease.
Outdoor playgrounds. Public playgrounds including climbing structures and walls, slides swings, sand pits, etc. must close.
Outdoor family entertainment centers. Outdoor family entertainment centers including skate parks, roller and ice skating rinks, batting cages, go kart racing and miniature golf must close.
Open-air bus and boat operators. Operators of open-air busses offering sight seeing and other tour services and open-air boat excursions, including leisure and fishing expeditions, must cease operations.
The following activities will be required to restrict their operations:
Low Contact Retail. Service oriented retail such as dog groomers, electronics repair services and shoe repair services can operate in a curbside drop off context only.
Retail. All retail establishments such as shopping centers, hardware stores, convenience stores, equipment rental, and specialty shops, and including standalone grocery stores, must reduce capacity to 20% (down from 25% and 50% in the case of grocery stores) and implement a metering system (see below).
The following activities will be required to proceed with modifications in place:
Hotels and lodging. Hotels may only accept reservations from essential workers travelling for work purposes or to support critical infrastructure including accommodations for isolation and quarantine purposes. If an individual who is not travelling for essential purposes makes a reservation, it must be at least for the number of days required for quarantine. The persons identified in the reservation must quarantine in the hotel or lodging facility for the entirety of the time required.
Small gatherings. Small outdoor gatherings, must limit themselves to members of 1 household with a maximum number of 12 people (down from up to three households or no more than 25 people). Face coverings must remain on at all times and no eating or drinking is allowed.
Outdoor gyms. Outdoor gym or fitness center activities as well as outdoor fitness in-person group classes (such as boot camps, dance, yoga, tai-chi, etc.) are limited to groups of 12 people, including personnel, and must maintain strict distance and face covering requirements. Running groups are prohibited.
Youth sports. Youth sports activities affiliated with a childcare program, Out of School Time program, or other organized and supervised youth sports program may continue operating outdoors only without competitions or spectators and with strict social distancing and face covering requirements in place.
Indoor activities open to public. Any establishment allowing members of the public to access indoor areas, including shopping centers, grocery stores, corner stores, financial services, hardware stores, pharmacies, etc. must establish a metering system to monitor capacity thresholds and ensure capacity does not exceed limits. In effect, a business will need to assign a specific staff person to monitor the number of people in the establishment and ensure that the 20% capacity threshold is maintained at all times. This system must be in place as soon as possible and no later than Sunday, December 6th at 10 p.m. when the amended order becomes operative. Additionally, special hours should be instituted for seniors and others with chronic conditions or compromised immune systems.
Adult Recreation. No/low contact adult recreational activities such as golf, tennis, pickle ball, and bocce ball may continue outdoors but must be limited to participants within the same household.
Additional information about which businesses and activities can operate in San Francisco and what modifications are required at this time is available at sf.gov/step-by-step/reopening-san-francisco.
 
D10 COVID-19 FREE Testing Locations
Alemany Farmers Market

100 Alemany Blvd, Walk-through & drive-through
Monday. 12:30pm to 4:30pm
Tuesday to Thursday, 8:30am to 4:30pm
Friday, 8:30am to 12:30pm

Bayview Opera House 

4705 3rd Street
Every Monday & Thursday, 8:30am to 4:00pm

Southeast Health Center

2401 Keith Street at Armstrong
Mondays to Fridays, 8:00am to 5:00pm

Sunnydale Hope SF 

1652 Sunnydale Ave
Tuesdays, 2:00pm - 6:00pm
Thursdays, 10:00am - 2:00pm

Potrero Hill Health Center

1050 Wisconsin Street
Mondays to Fridays, 9:00am to 12:00pm, 1:30pm to 3:30pm
For more information and to schedule a free COVID-19 test: https://datasf.org/covid19-testing-locations/
COVID-19 Travel & Quarantine
Due to the COVID-19 pandemic and an alarming rise in cases that is threatening hospital capacity, the Health Officer of the City and County of San Francisco has ordered that any person traveling, moving, or returning to the City and County of San Francisco from outside the Bay Area Counties listed below must quarantine.
If you have traveled from anywhere outside of the following counties and come to San Francisco, you are required to quarantine for 10 days (240 hours) from the time of your arrival in San Francisco:
Alameda, Contra Costa, Marin, Napa, Santa Clara, Santa Cruz, San Francisco, San Mateo, Solano, and Sonoma.
In order to quarantine, follow instructions at www.sf.gov/file/after- your-covid-19-test-booklet. Note that limited exceptions apply to people who are travelling for certain critical activities. For a list of those activities and more information on the rationale and importance of quarantining after travel, go to www.sfcdcp.org/travel.
Office of Economic and Workforce Development

WEBINAR: Best Practices for Applying to the Paycheck Protection Program
Wednesday, December 30th
2:00pm to 3:00pm
Click here to join on Zoom 
https://zoom.us/meeting/register/tJUqcOugrTsiHNNbG-Kjl5l7lKuvi1EFCVUL
Join Joaquín Torres, Director Office of Economic and Workforce Development, and representatives from the Small Business Administration and the Small Business Development Center for best practices on how to apply for funds from the Paycheck Protection Program.
____________________________________________________________________
The California Small Business COVID-19 Relief Grant Program is providing $500M to highly impacted small businesses, for-profit and non-profit, in geographies and industries disproportionally impacted by COVID-19 health and safety restrictions as well as in disadvantaged communities and underserved small business groups who have been unable to access relief. 
Starting last Wednesday, Dec. 23rd, small businesses can review eligibility at 

careliefgrant.com

 and prepare to apply for relief. Please reach out as soon as possible if you are unable to access the website.
The application period for the first round will begin this Wednesday December 30, 2020 at 8:00am and will close by January 8, 2021 at 11:59pm. The second round dates are currently TBD.   This is NOT a first come, first serve grant.
Applying should be a relatively easy process, but additional help is available. California's selected partner, 

Lendistry

, a California-based Community Development Financial Institution (CDFI), is working on the ground with other CDFIs and small business centers to help you apply. The State of California is committed to ensuring all small businesses have access to the support, resources, and capital they need. The California Small Business Development Center is holding webinars  at 11am daily to assistance you/your business navigate the process of applying.
____________________________________________________________________
____________________________________________________________________
January 14 @ 1pm: Understanding How CA Prop 19 Impacts Your Family Home & Property Taxes
 
Join Community Living Campaign in a virtual discussion with Assessor Carmen Chu about how Prop 19 affects senior homeowners. On Nov 3, 2020, CA voters passed Prop 19, "The Home Protection for Seniors, Severely Disabled, Families and Victims of Wildfire or Natural Disasters Act," which makes changes to property tax benefits available to these groups. While this new law mostly expands property tax benefits for these groups, it also includes provisions which significantly limit tax benefits for families who plan to pass property from parents to children. San Francisco Assessor Carmen Chu invites senior homeowners to join her for a presentation to learn more about the impacts of this new law on your family home and your property taxes. Closed captioning will be provided. For call-in and registration details, visit https://sfcommunityliving.org/event/prop-19-chu.
____________________________________________________________________
On December 10, Mayor London N. Breed, The San Francisco Financial Justice Project, and the San Francisco Superior Court announced the launch of  MyCitations—a new online tool for people with low incomes or who receive public benefits to request a significant discount (up to 80% or more!) on their traffic court citations. This discount can be worth hundreds of dollars.

The launch of MyCitations is part of The Financial Justice Project's ongoing efforts to alleviate the adverse impact of fines and fees on San Franciscans with low incomes and communities of color. Traffic citations in California can exceed $400, the most expensive in the nation, and an additional civil assessment of $300 is added when people cannot afford to pay.

Using the MyCitations tool, people can look up their traffic citations online, answer a series of simple questions about their eligibility, and submit a request for a discount of 80% or more on their traffic court fines and fees. The MyCitations tool can also be used to request a payment plan, more time to pay, or community service. Using  MyCitations can also save people an in-person trip to San Francisco Traffic Court.
____________________________________________________________________
District 10 Supervisor Shamann Walton | 1 Dr. Carlton B. Goodlett Pl, San Francisco | Room 282 Office Line: 415.554.7670 | General Email: waltonstaff@sfgov.org
This email was sent by: City and County of San Francisco
1 Dr Carlton B Goodlett Place, San Francisco, California, 94102 United States

Privacy Policy
---
Term
Elected November 06, 2018 for term January 08, 2019 to January 08, 2023
---
Board and Committee Assignments
---
Contact Info
City Hall
1 Dr. Carlton B. Goodlett Place, Room 244
San Francisco, Ca 94102-4689
(415) 554-7670 - Voice
(415) 554-7674 - Fax