District 10
Shamann Walton
District 10

Supervisor Shamann Walton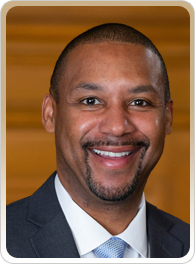 was born in San Francisco and lived in public housing at an early age in Bayview and Potrero Hill. He has worked in District 10 neighborhoods for decades
and has witnessed firsthand the challenges our community faces from long-time residents being pushed out of the city to losing childhood friends to violence and incarceration. As an accomplished and experienced community leader, Shamann has dedicated his life to improving these realities in our community and is committed to identifying solutions to our pressing issues. He has a proven track record of creating positive change in the community he serves.
As the former president and member of the San Francisco Board of Education, Shamann spearheaded the effort to close the achievement gap for Black, Latino, and special needs students and helped secure the funding for the school district's first African American Achievement and Leadership Initiative. He worked to protect undocumented students, decreased teacher turnover, increase graduation rates across the district for Black, Latino and Pacific Islander students, secured the financing and identified a site for our first affordable housing units for educators, and fought to make sure that Mission Bay will have its first school built in the next few years.  READ MORE
---
Community Events and Announcement

Dear Neighbors and Community, 

The California Gubernatorial Recall Election is happening on Tuesday, September 14, 2021. This election will determine California's direction. All registered voters have been mailed a ballot, please turn in your ballots to a drop off location or polling location on Tuesday. Voting is opened at City Hall this weekend from 10am to 4pm. To find out your local drop off box or polling location, please visit: https://sfelections.sfgov.org. 

San Francisco now requires proof of full vaccination to enter indoor establishments like gyms, bars, restaurants, and anywhere that serves food or drink. More information and locations to get vaccinated at http://sf.gov/VaxRequired. As we enter flu season, please contact your local healthcare provider to get a flu shot. 

The District 10 Office in partnership with the San Francisco Department of Public Health, Gif'd Crowns Barbershop, Young Community Developers, and the Academy of Sciences is hosting a vaccination event on Saturday, September 18 from 10am to 4pm. Get your first shot and receive a free haircut, $50 gift card, and 2 tickets to the Academy of Sciences.
In Case You Missed It: The Public Safety Plan
Our office has been working with City Departments and community-based partners to continue to provide resources and implement our public safety plan to stop violence in San Francisco. 

In this update: 
D10 Office & Legislation Updates
San Francisco Reopening & COVID-19 Updates
City Department Updates
Community Announcements
District 10 Office & Legislation Updates
Candlestick Point State Recreation Area Vehicle Triage Center
Last night, we hosted a meeting with Assemblymember Chiu's Office, the Department of Homelessness and Supporting Housing Director McSpadden, and community, to discuss a proposed vehicle triage site to remove barriers and a goal of connecting people to long term care and housing.

To view the presentation, click here.
To watch the recording of the meeting, click here. 
For more information on Proposed Projects, click here.

There are several strategies and programs our office has started and provided to address the needs of our unhoused community since becoming your supervisor (both pre and during this pandemic), that we are proud of because we have been tackling the concerns of community and our unhoused folks for years.
We have 3 navigation centers in D10 now (the second on Bayshore right before I got elected; YCD played a major role in bringing that to community) and 1925 Evans was brought on as a site since I have been in office and during this pandemic.
We have an RV site at a pier 94 with 120 RVs in order to keep people off the street and provide meals and wrap around services daily.
We have a safe sleeping site outside of mother Brown's (United Council) so people don't have to be sleeping completely outside and received meals and wrap around services
We provided resources for advocates to work specifically in Bayview and across the district, to address the needs of our unhoused population right here in community and those liaisons are working day to day to feed and connect people to services.
We have recently secured funding for a safe parking site this last budget cycle and are working on making that a reality this fall.
We have increased the number of heavy equipment trucks in our communities and the number of cleaning crews to keep areas clean and safe.
We secured thousands of hotel rooms to ensure that people were not on the street and out of congregate settings, particularly since our shelter system was shattered.
I wanted to mention all of this (and there are more strategies we have included), so everyone knows that no Supervisor is working harder at addressing the needs of our unhoused population and community than I am and have continued to do. Some of the concerns people have will not be solved overnight (nor were they created overnight), but our office is working overtime to address concerns.

One thing we will not do, is push people out into the streets and we lost a heavy percentage of our shelter capacity since this pandemic has started and there are not as many options for people to go, in contrary to some beliefs, we are not the only area in SF where people are living in their vehicles and we are working hard to do something about it.

We have over 377 vehicles where people who don't have homes are living in D10 alone (other exists throughout San Francisco). We are working on compassionate, successful ways to provide housing and support for people who are unhoused. This will take the collective, but we won't stop working to make change!
____________________________________________________________________
Accessible Voting for All
Voting should be accessible to all and not compromised by profit! Check out the OpEd below by San Mateo County Board of Supervisors President David Canepa and me about Open Source Voting in the San Mateo Daily Journal.
____________________________________________________________________
CityBuild - 15 Years! 
On September 1st, we celebrated 15 years of CityBuild providing opportunities for SF residents right here in the Southeast Sector of San Francisco. I want to acknowledge all of the individuals who have completed the program and gone on to become leaders in the field of construction. The partnerships that have developed through this training program have made it possible to employ hundreds of community members. It was great seeing graduates from the first class, all of our labor partners, and employers that continue to provide job and career opportunities for graduates.

I want to thank San Francisco City College, OEWD, all unions and labor leaders, and all of the community based organizations that make the connections for our residents. Looking forward to many more years of making opportunities real!
____________________________________________________________________
Violence Prevention Summit
On August 16, we held a Violence Prevention Summit here in San Francisco with the Human Rights Commission, Mayor Breed's Office and our District 10 Office. These past 18 months have been worse when it comes to violence for our City, than we have seen in the past 15 plus years. We have lost too many people to violence, particularly Gun violence.

Our office has continued to work to address this violence through a comprehensive safety plan (which includes summits like today to learn about best practices), a violence prevention coordinator, increased resources from the City to address violence, planning with violence prevention and intervention organizations, best practices convenings, coordination with City departments, SFPD, job provision and all ideas we can think of. Despite our dedication and commitment, we continue to see violence.

In the last year and a half we have had more shootings and deaths to gun violence than we can remember, more violence against communities of color and we are working on stopping all of this violence. Our focus is to stop violence against all communities as it has no place in our City.

The convening provided information on best practices to stop violence, a platform for solutions and attempted to bring us all together in the name of ending violence.We will not stand by and not do anything! 
____________________________________________________________________
The Bayview Gateway
This amazing gateway into Bayview is long overdue. Now everyone coming from the south side of Bayshore to 3rd Street will know they are entering this wonderful neighborhood.

Thank you to the Bayview Hill Neighborhood Association for their vision and work to make this happen. I also want to thank DPW, Caltran, the Community Challenge Grant Program, Public Glass and all of the dedicated volunteers that worked on this project from start to finish. Welcome to Bayview!
 
San Francisco Reopening & COVID-19 Updates
Although we have made remarkable progress in our response to the COVID-19 pandemic, we still have work to do to protect our vulnerable populations. Vaccinating as many people as possible, as soon as possible, is our best protection against COVID-19 and the best way to protect those not yet eligible for vaccination, such as children under 12. Widely available, safe and effective vaccines offer the best protection against serious hospitalization or death. If you are eligible to get vaccinated and have not done so already, now is the time. Click here to see best practices to keep your community safe.

Here are some important updates to share with your loved ones, staff, and members of your community:

Data Shows COVID-19 Cases Among San Francisco Children are Low and Schools Remain Safe Settings.
To date, our data show that cases among San Francisco residents under age 18 have remained low and stable throughout the pandemic and that schools are low-risk settings when safety protocols are followed.
SF Department of Public Health data on schools and children will be updated weekly to provide information about the COVID-19 pandemic as it relates to the impact on San Francisco's children.
No COVID-19 outbreaks have occurred at San Francisco schools (as of September 8). An outbreak is defined as three or more cases in non-related households in which the source of infection occurred at the school, and not another setting.
Proof of full vaccination is required for patrons at some businesses and all large indoor events. The City is doing this to protect the community and to keep our businesses OPEN.
Where does this apply?
In indoor settings where food or drink is served, like bars, restaurants, clubs, movie theaters;
Fitness establishments where people are exercising, like gyms and yoga studios;
Any event where food or drinks are served (unless it's in your home), such as a wedding reception or memorial service
Indoor events of 1,000 people or more, regardless if food or drink are served
In these places everyone 12 and older will need to show proof of vaccination with a valid photo I.D.
Forms of vaccination proof include a valid photo I.D. and
Original, copy, or photo of your CDC COVID-19 vaccination card
or documentation from a healthcare provider
or personal digital COVID-19 vaccine record issued by the State of California found at https://myvaccinerecord.cdph.ca.gov/
or similar documentation issued by an approved company or personal digital COVID-19 vaccine record issued by another state, local, or foreign governmental jurisdiction
Businesses are required to check vaccine status, which also includes matching the name on the vaccination record to the name on a valid photo I.D.
REMINDER: Employees at some businesses are also required to be fully vaccinated.
To preserve jobs while also giving time for compliance, the proof of vaccination requirement for staff goes into effect October 13, 2021.
The health order also extends vaccination requirements to certain health care providers— including workers at adult day centers, dental offices, home health aides and pharmacists—who are not included in the State health order on vaccinations.
NEW required signs for businesses which have vaccine requirements, must post at public entrances and in employee-facing areas. The required signs are in English, Spanish, Chinese, and Filipino, and available in multiple sizes. Visit the SF COVID-19 Best Practices & Guidance Page for additional information and resources.
Come to any City Hall entrance between 8 a.m. to 5 p.m. to pick up required signage, including the new Masking & Vaccination Required sign.
Or you may choose to print on your own:
Vaccine Ambassador Office Hours
Receive updates of current COVID-19 trends in San Francisco, share how your community outreach efforts have gone, and learn from others to get your questions answered in a safe and supportive space.
Register in advance for this meeting or contact Vincente Cordero for more information about the Vaccine Ambassador Program.
San Francisco now offers a third dose of Pfizer or Moderna vaccines to immunocompromised people.
As of August 18, immunocompromised people can get a third dose of the Pfizer-BioNTech or Moderna COVID-19 mRNA vaccines, per recently updated CDC guidance.
Patients should first talk with their doctor about whether getting an additional dose is right and safe for them. More information is in the health advisory and press release.
New Testing Site Opens in SOMA - 600 7th Street (7th and Brannon)
This site is open from 9 a.m. to 6 p.m., seven days a week by appointment only.
Drive-thru and walk-up services are available, and test results will be ready within 24 to 48 hours.
Visit sf.gov/gettested to make an appointment. Tests are free and no insurance is required. Individuals with a healthcare provider should schedule a test with them.
Get tested if you have symptoms. Getting vaccinated, testing, and wearing your mask continue to be important to stop the spread of COVID-19. Please share this flyer that explains the importance of getting a COVID-19 test if someone has symptoms, regardless of vaccination status. Visit our Outreach Toolkit to download the flyer in Spanish, Chinese, and Filipino.
____________________________________________________________________
New SF COVID Data Tracker 
____________________________________________________________________
As part of our collective efforts to promote racial and ethnic equity in COVID vaccination, a team of UCSF researchers and community partners conducted focus groups and interviews in July-August 2021 with Black/African American, Latinx, and Samoan young adults ages 18-30 in the SF area, to better understand their perspectives on COVID vaccination. We are sharing the fourth of a series of Practice and Policy Briefs  from these learnings, highlighting the unique generational framework that young adults bring to their views on vaccination. As you know, vaccination rates are lower among youth and young adults than among older individuals.

Our research team will be conducting a webinar with Q&A session to discuss findings and implications from our young adult project on Thursday September 30, 2021 at 12 PM (zoom link will be shared later). In advance of the webinar, we would be pleased to have you submit questions that we can address during the webinar/Q&A at this link https://ucsf.co1.qualtrics.com/jfe/form/SV_6JxIq5OaIxTaDHg
____________________________________________________________________
____________________________________________________________________
SF Vax to You Program - Mobile Vaccinations
Get vaccinated at your door or at your workplace! Contact the City by calling 628-652-2700, emailing sfvaxnow@sfdph.org; or by going to sf.gov/vaxtoyou to request this new expanded service, which will be available Tuesday through Saturday. All three brands of vaccine—Johnson & Johnson, Moderna, and Pfizer—will be available. The vaccines are free, no insurance is required, and nurses will be onsite to answer questions. The service is available if you have 5-12 eligible people among your family, friends, or workplace.
____________________________________________________________________
The District 10 Office helped launch the Bayview Essential Services Hub located at 1800 Oakdale Ave in February, providing COVID-19 testing, food, financial assistance, and other many resources for residents.

Bayview and neighborhoods surrounding Bayview have the highest rates of COVID-19 cases and deaths, with Black and Latinx communities more likely to face death than their white counterparts. Multiple community groups, including the Latino Task Force, Black Wall Street, Rafiki Coalition, Young Community Developers, MegaBlack SF and the YMCA collaborated to launch this hub, dedicated to lessen the disproportionate harm the pandemic has upon our communities.

To make an appointment at the hub, contact Tracy Taper at 415-822-3491 or ttaper@ycdjobs.org. Visit www.sf.gov/getvaccinated to make an appointment for vaccines.
 
Rental Assistance
The most effective way of protecting tenants and keeping them in their homes in light of the State's eviction moratorium ending on September 30th is to drive all applications to one single application portal and fully utilize the State's capacity to process applications in a four-to-five week processing cycle. 
What is changing about the rental assistance application process?
For new applications, there will be one single portal and applicants will only need to submit one application covering the entire time period available for assistance. All new applications will be submitted through the State rental assistance portal 
https://housing.ca.gov/
For existing applications, the City's CBO partners will be supporting the transfer of applications from the City to the State for processing. 
This streamlined application process will help all pending applications be processed and payments provided in a timely manner.  
Visit https://sf.gov/renthelp  the main city webpage for information on rental assistance and it will link to the singular rental assistance application starting today and include updated FAQs for applicants.
____________________________________________________________________
Caltrain Service Expanded!
Caltrain has expanded peak hour, evening and weekend service with more trains than ever before. In addition there's a big 50% discount off all fares. Check out the details on their site: https://www.caltrain.com/Fares/All_Aboard.html
____________________________________________________________________
____________________________________________________________________
The Office of Civic Engagement & Immigrant Affairs (OCEIA) and the San Francisco Immigrant Rights Commission, in partnership with the Language Access Network, are conducting a language access survey in 12 languages to help improve city services for individuals who do not speak English as a primary language.

The survey is anonymous and available in: 
____________________________________________________________________
Islais Creek Southeast Mobility and Adaptation Strategy 
Following a 2.5-year community planning process, we are pleased to share the Islais Creek Southeast Mobility and Adaptation Strategy (ICSMAS) is complete! This work provides a deeper understanding of the area's coastal and inland flood risks—and comprehensive adaptation pathways to protect it through 2080.  

The project was led by San Francisco's Planning Department, Municipal Transportation Agency, Port, and Public Utilities Commission, and supported by a consultant team led by AECOM. The final ICSMAS materials are posted to the Islais Creek webpage. 

Please read the press release here, find the final report here, and visit the ICSMAS webpage for next steps, including through the Port's Waterfront Resilience Program  efforts with the U.S. Army Corps of Engineers.  
____________________________________________________________________
____________________________________________________________________
District Attorney District 10 Community Liaison Team
The District Attorney's Office has formed a District 10 Community Liaison Team. The community liaison team will be directly responsive to the district's residents about specific needs that emerge within the district and will serve as direct liaisons between constituents and the District Attorney's Office.  The Community Liaisons teams are made up entirely of volunteers within the District Attorney's Office. 

Community Liaisons will interface with members of their assigned district and will collaborate on strategies to enhance community wellbeing and safety.  The community liaison teams intend to work closely with the supervisors in each district, as well as their staff.  They will attend town halls and community events; engage with constituents; and serve as direct contacts for community members to the District Attorney's Office. 

To reach the District 10 DA Community Liaison Team, please email: SFDA.District10@sfgov.org
____________________________________________________________________
Sunset Piano and San Francisco Botanical Garden Present
Flower Piano
September 17-21, 2021
San Francisco Botanical Garden Golden Gate Park
Twelve Pianos Open Daily, 10am-6pm
____________________________________________________________________
____________________________________________________________________
____________________________________________________________________
____________________________________________________________________
One City. One Day. Rising Together.
The first ever Sunday Streets Phoenix Day on October 17th, 2021 from 12-5 pm will feature historic Sunday Streets SF routes and pop-ups, The Cross City Connector Bike Ride, and 100+ free block party permits for neighbors to enjoy citywide. For more information and how to participate:
https://www.sundaystreetssf.com/phoenixday/
____________________________________________________________________
Aquatic Park – a fun & free local experience!  
This national park offers a protected urban beach, right along the city waterfront (accessible via Muni 19, 45 and 70).  Enjoy a visit!  Efforts are underway to  improve this place to benefit all San Franciscans. Learn about these efforts through this short video and help by answering a  brief survey.
____________________________________________________________________
FAM  is reimagining foster care for San Francisco teens and is currently recruiting compassionate caregivers from across the Bay Area. The program offers opportunities for people interested in being a foster parent or supporting exploited teens to serve as either a primary or secondary caregiver (like a mentor, auntie, grandparent, or close family friend) using a shared caregiving model. If you know individuals who are looking for ways to support teens, and to help improve our foster care system, please invite them to learn more at JoinFAM.org. 
____________________________________________________________________
____________________________________________________________________
____________________________________________________________________
SF SAFE is hiring! Our team is looking to expand our relationships within the AAPI community and currently looking to hire community advocates who share our passion for promoting community safety, knowledge, and skills to help address and prevent crime and violence in our neighborhoods. Candidates looking to become advocates for safety and wellness should connect with ED Kyra Worthy (kyra@sfsafe.org) for more info.
District 10 Supervisor Shamann Walton | 1 Dr. Carlton B. Goodlett Pl, San Francisco | Room 282 Office Line: 415.554.7670 | General Email: waltonstaff@sfgov.org
This email was sent by: City and County of San Francisco
1 Dr Carlton B Goodlett Place, San Francisco, California, 94102 United States

Privacy Policy
---
Term
Elected November 06, 2018 for term January 08, 2019 to January 08, 2023
---
Board and Committee Assignments
---
Contact Info
City Hall
1 Dr. Carlton B. Goodlett Place, Room 244
San Francisco, Ca 94102-4689
(415) 554-7670 - Voice
(415) 554-7674 - Fax