District 10
Shamann Walton
District 10

Supervisor Shamann Walton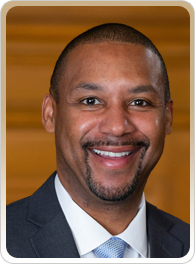 was born in San Francisco and lived in public housing at an early age in Bayview and Potrero Hill. He has worked in District 10 neighborhoods for decades
and has witnessed firsthand the challenges our community faces from long-time residents being pushed out of the city to losing childhood friends to violence and incarceration. As an accomplished and experienced community leader, Shamann has dedicated his life to improving these realities in our community and is committed to identifying solutions to our pressing issues. He has a proven track record of creating positive change in the community he serves.
As the former president and member of the San Francisco Board of Education, Shamann spearheaded the effort to close the achievement gap for Black, Latino, and special needs students and helped secure the funding for the school district's first African American Achievement and Leadership Initiative. He worked to protect undocumented students, decreased teacher turnover, increase graduation rates across the district for Black, Latino and Pacific Islander students, secured the financing and identified a site for our first affordable housing units for educators, and fought to make sure that Mission Bay will have its first school built in the next few years.  READ MORE
---
Community Events and Announcement
Dear Neighbors and Community, 

On behalf of the District 10 Office, wish everyone a Happy Pride M onth, Happy Juneteenth, and Congratulations to the Class of 2022!  Go Warriors! 

For information on Board of Supervisor Board Meetings, Committee meetings, and legislation, please visit: www.sfbos.org.

Budget season is upon us and we want to hear YOUR input on the City's Budget. We will be hosting a virtual budget meeting on: 
Monday, June 13 at 5:30PM to 7:00PM
To sign up for the meeting, please visit: http://bit.ly/d10budget2022

Interpretation in Cantonese and Spanish is available if requested by Thursday, June 10, 2022. 
For a web version of this newsletter and past newsletters, please visit: www.sfbos.org/supervisor-walton-district-10

In this update: 
D10 Office & Legislation Updates
COVID-19 Updates
City Department Updates
Community Announcements
Reach to our office at 415-554-7670 or email at waltonstaff@sfgov.org. For the latest updates, please follow me on Facebook and Twitter. 

In community, 
Supervisor Shamann Walton
Summer D10 Interns
We are so blessed to have an amazing group of D10 Interns! You may hear them on the phones or they may greet you at our reception. They are the glue that helps hold our constituent services together by providing assistance to staff and connecting residents to city departments. 

I want to take the time to acknowledge and thank them for the work they do for District 10 and for the City and County of San Francisco! D10 Interns rock!

Left to Right: Melinda, Khayla, Supervisor Walton, Shavonne, Shauntanai
 
Celebrating Asian Pacific Islander American Heritage Month
The Board of Supervisors was proud to celebrate Asian Pacific Islander American heritage month on May 3. I had the honor to commend S.A.L.L.T.: a group of Pacific Islander organizations that came together and opened the first and only Pacific Islander Community Hub, also known as "The Hut" located at Executive Park in District 10. The unique needs of the PI community were exacerbated during the pandemic and S.A.L.L.T. has been committed to investing in programming and funding for COVID-19 recovery initiatives for the PI community.

S.A.L.L.T. includes:
San Francisco South Pacific Islanders
All Islanders Gathering as One
Living for Peace
Lauloa Pasifika
Tongans Rise Up
And the executive society includes:
Poly Passi Services
The Struggle
Kasani's LGBTQIA
Samoan Solutions
Inafa Malek
RAP Social Documentation
Pacific Islander Cultural District
Samoan Community Development Center
Thank you all for the work that you do for the Pacific Islander community and Happy Asian Pacific Islander Heritage Month!
Black & Asian Solidarity Against Hate
On May 18, (in light of the recent violent hate crimes that have happened in Buffalo, Orange County, and Dallas, targeting the Black and Asian community, and on the birthday of Vincent Chin, who was murdered in 1982 because he was mistaken as Japanese and blamed for the layoffs in the auto industry; as well as the shooting in Texas targeting our Latinx children), I stood in solidarity to denounce hate and white supremacy in our communities with District Attorney Chesa Boudin, Supervisors Connie Chan, Dean Preston, and Ahsha Safai, Rev. Dr. Amos Brown, Lai Wa Wu from Chinese Progressive Association, Eddy Zheng from New Breath Foundation, and Jeff Lee from Chinatown. We still have a lot of work to do in this country and in San Francisco to make sure that no one is targeted because of their race, color of their skin, gender, sexual orientation, age, religion or any other factor. We cannot do this work separated and we are stronger together with our communities united. Racism and white supremacy has no place in our society.
 
Bilingual Name Plate Program 
We celebrating the Sheriff Department's new Bilingual Nameplate Program. Now families can engage with deputies and immediately see that they speak the language of someone who needs support in Chinese, Spanish, and Tagalog! Thank you Sheriff Miyamoto, Marlene Tran, Asian Pacific American Community Center, Vis Valley Neighborhood Association, and the entire community for making this opportunity happen!

As part of our work in expanding the city's language access ordiance, we are working on legislation to require bilingual nameplates on all first responders who interact with the public. 
 
COVID-19 Surge in San Francisco
There is currently a COVID-19 surge in San Francisco. Please be vigilant in projecting yourself and your family. Get vaccinated and boosted if you have not. Vaccinations are eligible for children and adults ages 5 and up. It is suggested to wear a mask in crowded places. All of the best practices at the beginning of the pandemic to prevent COVID-19 are still relevant today.
 
The District 10 Office helped launch the Bayview Essential Services Hub located at 1800 Oakdale Ave providing COVID-19 testing, food, financial assistance, and other many resources for residents.

Bayview and neighborhoods surrounding Bayview have the highest rates of COVID-19 cases and deaths, with Black and Latinx communities more likely to face death than their white counterparts. Multiple community groups, including the Latino Task Force, Black Wall Street, Rafiki Coalition, Young Community Developers, MegaBlack SF and the YMCA collaborated to launch this hub, dedicated to lessen the disproportionate harm the pandemic has upon our communities.

The Bayview Hub is opened every Wednesday and Thursday from 10AM to 4pm at 1706 Yosemite Avenue. Drop-ins welcomed. 
 
Give Feedback on the Proposed Projects for the Visitacion Valley and Portola Community Based Transportation Plan
During early outreach, we got a lot of input from Visitacion Valley and Portola communities. We turned this input into a series of potential projects across the community. Now, we need you to tell us what we got right, what we got wrong, and what we missed altogether. Attend a virtual workshop or public event staring May 29 to learn about the proposed projects and share your feedback. You can also fill out our latest survey. Visit SFMTA.com/VisValleyPortolaPlan for details and a full list of events.

Virtual Workshops:
If you have questions or additional comments, you can send an email to VisValleyPortolaPlan@sfmta.com or call 415.646.2022.
 
Office of Small Business Permit Center
Located at 49 South Van Ness Avenue, the Permit Center houses multiple City agencies, making it easier for people to fulfill their permitting needs for a variety of projects, such as establishing a new storefront or building housing.

Office of Small Business in the Permit Center Small business permit specialists are available at the Permit Center Monday through Friday from 9:00 AM to noon and 1:00 PM to 5:00 PM. Those with non-permitting small business inquiries can visit the City Hall office (room 140). The Office of Small Business can also be reached by email sfosb@sfgov.org or phone (415) 554-6134.
New Office of Small Business Website
The Office of Small Business recently migrated their website to the sf.gov platform so it is easier for people to navigate and find resources online. Please feel free to refer people to sf.gov/OSB for quick access to information and resources.
New Neighborhood Anchor Business Registry
Per legislation sponsored by Supervisor Chan, OSB just launched today a form for small businesses that have operated continuously in San Francisco for 15 or more years.  We will soon have staff supporting this program to conduct direct outreach regarding grant programs and support resources. Please share this link with your communities to join the registry.  The URL is: https://sf.gov/join-neighborhood-anchor-business-registry/form
 
SFMTA Budget Updates  
The SFMTA's Fiscal Year (FY) 2023 & 2024 budget was passed by the agency's Board of Directors on April 19. In response to community feedback, the budget makes significant investments in equity, reliability and safety. 

In support of equity, the SFMTA will not increase Muni fares for the next two-year budget period and will continue the Free Muni for All Youth program. The agency will also add more Muni service, especially on lines that serve the people who have the fewest transportation options and rely most on Muni. To see a schedule of service additions planned for 2022, visit sfmta.com/2022network.  

To make Muni more reliable, the SFMTA will make the largest investment in decades towards State of Good Repair, which refers to the condition in which the SFMTA's capital assets can operate at a full level of performance. The budget will also invest in street improvements that have proven to increase Muni reliability and ridership, such as transit lanes, bus bulbs and smart traffic signals.    

In support of safety on Muni, the SFMTA is increasing the number of security staff and just announced a new Safety Equity Initiative designed to reduce gender-based harassment and violence on Muni. To address safety on San Francisco's streets, the new budget includes 53% more funding than the previous two-year budget for Quick Build projects that slow down vehicle speeds and increase pedestrian visibility and safety,  

For more details about the SFMTA's FY 2023 & 2024 budget, read SFMTA Recently Approved Budget Serves San Francisco | SFMTA.   
 
Help Shape the Future of San Francisco's Waterfront
What does the future hold for SF's waterfront? Share your feedback through the Port of San Francisco's Waterfront Resilience Program Survey (https://sfport.com/wrp/waterfront-survey).

Feedback will support the development of Waterfront Wide Adaptation Strategies to address flood and earthquake risk. 
 
Now until June 23, 2022:

Main SFPL Exhibit on Display African American /Black Inventors with Images of Inventions Along With Bookmarks

Black African Americans are viewed globally as non contributors to the society and world around us. The bookmarks change the narrative of the story. Due to Omission of the Stories about our American History and not being included in School History books, the world does not know enough about our American History. Therefore, we are devalued ignored and neglected causing the dark hard things in life which seem to fall upon our nation of African Americans / Blacks oftentimes in the worst ways. The Bookmarks are a part of the layers of solutions to make this a better informed world with more authentic united relations as we are building better lives and communities.

This historic move by the San Francisco Public Library makes it the very first Public Library in our nation to place Bookmarks in every SF City branch with a display of invention replicas.

Check out the exhibit displayed on the 4th floor at the Main Library.
Commissioner Lara Bans Insurance Companies from
Limiting Access to Life-saving Screenings and Treatment
Acting to protect the public health of California consumers, Insurance Commissioner Ricardo Lara advised health insurers that arbitrarily refusing to cover necessary treatments and limiting coverage for periodic sexually transmitted infections screening to one per year is unlawful.

Additionally, California law provides that most health insurers must cover screening, diagnostic testing, and treatment for any health condition according to current, generally accepted standards of care. Consequently, insurers must cover clinically recommended periodic STI screening even when it is not required preventive care under the ACA.

The California Department of Insurance is the consumer protection agency for the nation's largest insurance marketplace and safeguards all of the state's consumers by fairly regulating the insurance industry. Under the Commissioner's direction, the Department uses its authority to protect Californians from insurance rates that are excessive, inadequate, or unfairly discriminatory, oversee insurer solvency to pay claims, set standards for agents and broker licensing, perform market conduct reviews of insurance companies, resolve consumer complaints, and investigate and prosecute insurance fraud. Consumers are urged to call 1-800-927-4357 with any questions or contact us at  www.insurance.ca.gov via webform or online chat.

For more information: Click Here. 
 
District 10 Supervisor Shamann Walton | 1 Dr. Carlton B. Goodlett Pl, San Francisco | Room 282 Office Line: 415.554.7670 | General Email: waltonstaff@sfgov.org
This email was sent by: City and County of San Francisco
1 Dr Carlton B Goodlett Place, San Francisco, California, 94102 United States

Privacy Policy

             
Term
Elected November 06, 2018 for term January 08, 2019 to January 08, 2023
---
Board and Committee Assignments
---
Contact Info
City Hall
1 Dr. Carlton B. Goodlett Place, Room 244
San Francisco, Ca 94102-4689
(415) 554-7670 - Voice
(415) 554-7674 - Fax